Cold Is Hot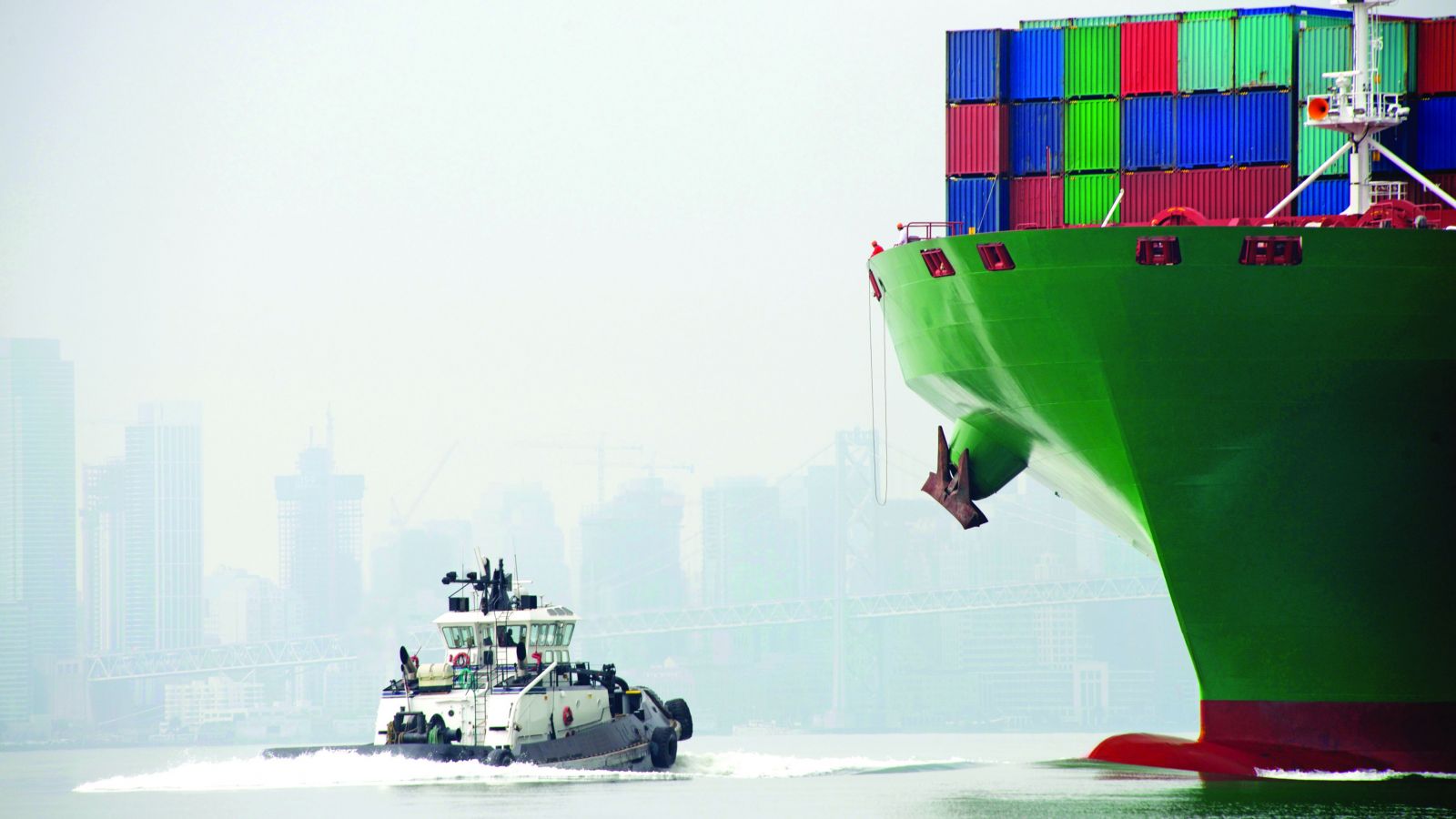 (Article originally published in Nov/Dec 2015 edition.)
Global demand for fresh perishables is driving growth in reefer cargoes.
London-based Drewry Shipping Consultants says that the global capacity of reefer container ships is expected to grow by 20 percent over the next three years. Drewry also reports that perishables moved over the seas in 2014 increased by nearly five percent to exceed 100 million metric tons.
Major shipping lines like Hapag-Lloyd have taken heed and last April announced an order for five new 10,500-TEU (twenty-foot-equivalent unit) ships with each vessel able to handle 2,100 temperature-controlled containers. In August, the line ordered 6,000 refrigerated containers (12,000 TEUs) to take advantage of the high-volume of reefer cargo on South American trade lanes.
Not to be outdone, United Arab Shipping Company ordered 3,500 reefer containers and CN Rail, the Canadian railway company that connects with ports on the U.S. Gulf Coast, has purchased 200 40-foot EcoTherm containers, bringing its fleet to nearly 500.
Major Jones Act shipper Crowley Maritime, which has clients in multiple U.S. ports, agrees with the notion of growing reefer cargoes. "With the emphasis this country is putting on healthy eating," says Nelly Yunta, Vice President at Customized Brokers, a Crowley subsidiary, "there are a lot of perishable products coming into the U.S. We will continue to see increases in this cargo and, with the treaties the government is signing with other countries – like the Trans-Pacific Partnership – we may see exports grow as well."
A further boost for the import of refrigerated products is the U.S. Department of Agriculture's cold treatment program. The pilot project allows cold-treated produce to now enter a number of southern U.S. ports where previously it had to pass through northeastern ports and then be trucked south. Products coming in under the program are grapes, blueberries, apples, pears and citrus from such countries as Peru, Uruguay and Argentina.
The Competition for Market Share – Florida Ports
So as various industry sectors invest in their cold supply chains, U.S. ports are pumping millions of dollars into infrastructure to capture or increase their share of this dynamic market.
Wade Elliott, Vice President of Marketing and Business Development at Port Tampa Bay, said the port "is getting back into the game. We had an older facility several years ago and the technology wasn't very efficient. We knocked it down to make way for our container terminal expansion, but with the growth in the refrigerated market right here in our own backyard we felt there was a significant opportunity. So we are moving ahead with a new state-of-the-art, 130,000-square-foot cold storage facility that should be open in the fourth quarter of 2016."
The $17-million facility will accommodate both chilled and frozen products, but the real focus will be fresh fruit and vegetables from Central and South America and exports from Florida. Elliott said the cold store, the first phase of the Tampa Port Authority's long-term, $350-million expansion plan, will be leased and operated by Port Logistics, a new Chinese/Florida joint venture.
The port, which is part of the USDA's cold program, had representatives at the recent Produce Marketing Association's Fresh Summit Convention and Expo in Atlanta, "and our guys were getting lots of positive feedback for opportunities for the facility," Elliott said. "We will be able to handle both containerized and breakbulk palletized cargoes." With Florida the third most populous state and ideally positioned as the U.S. gateway to Latin America, Elliott expects sustained growth in refrigerated cargo, particularly in perishables like fruit and vegetables as well as citrus and juice.
Port Everglades has expertise in refrigerated cargo as more than half the reefer trade that moves through Florida ports arrives there, says Jim Pyburn, the port's Business Development Director. With big-brand names like Chiquita and Dole, PE handles a lot of bananas, melons, fruits and vegetables from countries such as Honduras and exports items like frozen chicken to Cuba. And as a participant in the USDA's cold program, it gets grapes and blueberries from Peru and Uruguay.
In 2014 PE handled over one million TEUs of which 130,891 were reefer cargoes, amounting to 1,159,245 metric tons. While the port has no immediate plans to increase its reefer capacity, shipping line MSC, a big player in its reefer business, recently added 450 reefer plugs. "Their investment here is very substantial, and a huge part of that is for reefer cargo," Pyburn states, adding that APL Sealand also added a new service that is highly focused on refrigerated cargo.
Port Everglades' trade is largely North-South, and most of what it handles is from North America, South America, Central America and the Caribbean, which makes sense given its geographical location. But Pyburn expects more East-West cargo once the expanded Panama Canal opens and the port completes its dredging program: "Asia is one of our growth areas, particularly with the opening of the Panama Canal. But in the meantime we are not losing focus on the North-South trade. We are handling 9,000+-TEU ships but not fully loaded. Once we finish deepening and widening, eventually going to 50 feet, we will handle 9,000 and 10,000-TEU ships fully loaded."
The Caribbean and Puerto Rican trades are the main drivers behind refrigerated cargo for the Port of Jacksonville (JAXPORT). "We handle mostly export for the Caribbean and just about everything those islands need to eat – fruit, vegetables, meat, liquids and some pharmaceuticals as well," says Frank Camp, Director of Non-Containerized Sales for the Jacksonville Port Authority. The port also ships a large amount of frozen poultry to Russia and China, and African countries like Angola, Namibia and South Africa are becoming important markets.
"We actually have one carrier servicing that trade, Gulf Africa Line, that originally came in to move project and breakbulk cargoes and, as a surprise to them, the poultry moved was so substantial they had to put more ships into the trade with more reefer slots," Camp adds.
From October 2014 until Sept. 30, 2015, JAXPORT handled 50,704 TEUs of reefer cargo, totaling 519,607 metric tons. The port boasts a 120,000-square-foot, on-dock temperature-controlled facility and approximately 2,000 reefer plugs spread over three terminals. JAXPORT is part of the USDA's cold program, and it is "a big deal for us," says Camp. "It puts us on a level playing field with other ports." JAXPORT is planning to dredge to 47 feet, which will allow 8,000-TEU vessels to come into port fully loaded.
Gulf Coast Ports
The return of the Chiquita brand after a 40-year absence has been a big boost to refrigerated cargo and tonnage numbers at the Port of New Orleans. Matt Gresham, Director of External Affairs, says Chiquita started moving mainly bananas through the port last October and through the end of December had moved 72,165 metric tons of product. In the first five months of 2015, the tonnage was 115,568 metric tons. The port expects an annual bump of 11 to 15 percent in TEUs because of Chiquita's return.
Poultry is also a big export with over 331,523 metric tons shipped to markets in Eastern Europe, Asia, West Africa and Cuba. The port boasts two cold storage facilities at the dock, both leased by New Orleans Cold Storage. "Our two modern cold-storage warehouses are capable of storing 90 million pounds of product," Gresham states. Both have breakbulk and container-handling facilities as well as blast-freezing capability. Of particular note is the fact that the Henry Clay Avenue Wharf terminal contains the largest state-of-the-art blast freeze facility in the Northern Hemisphere.
New Orleans is the only port served by six Class 1 railroads, and a new $25 million intermodal terminal will open in March.
The reefer trade at the Port of Galveston is anchored mainly by Del Monte Fresh Produce. "They have a refrigeration distribution facility here where we typically get one ship a week from Guatemala," says Captain John Peterlin, Senior Director of Marketing and Administration. "We typically see bananas, pineapples, and some melons and other assorted produce. In 2014 the port moved 296,787 short tons of refrigerated products."
Del Monte ships its cool products using both pallets and containers. The containers are unloaded with ship's gear and harborside mobile cranes. The containers are transferred into a distribution warehouse where the contents are repacked into 53-foot, temperature-controlled containers and moved to market by truck. Del Monte has 59,750 square feet of warehouse space and since 2010 has invested $12 million in renovations to maintain quality produce.
Georgia Calling
The addition of the Port of Savannah to the USDA's cold pilot program is expected to boost refrigerated cargo numbers at its Garden City Terminal. In 2014 the terminal handled 148,297 TEUs of temperature-controlled product. In October the port got its first containers of product to undergo cold treatment, tangelos (aka "honeybells") from Peru.
"The Georgia Ports Authority is a new, valuable option to reach the U.S. Southwest for perishable goods," stated Executive Director Curtis Foltz in a release. Among its advantages are on-site inspection and a comprehensive refrigerated cargo infrastructure. The Garden City Terminal has 84 refrigerated container racks and 733 chassis plug-ins powering 2,749 boxes at a time. Another 20 racks are expected to be ready by the end of the year. – MarEx
Tom Peters is a Halifax, Nova Scotia-based journalist.
The opinions expressed herein are the author's and not necessarily those of The Maritime Executive.