Boud Van Rompay, Founder & CEO, Hydrex and Subsea Industries
Diver, entrepreneur, inventor, author, Van Rompay sets the bar high. His goal? Creating technologies to keep our oceans, seas and waterways clean.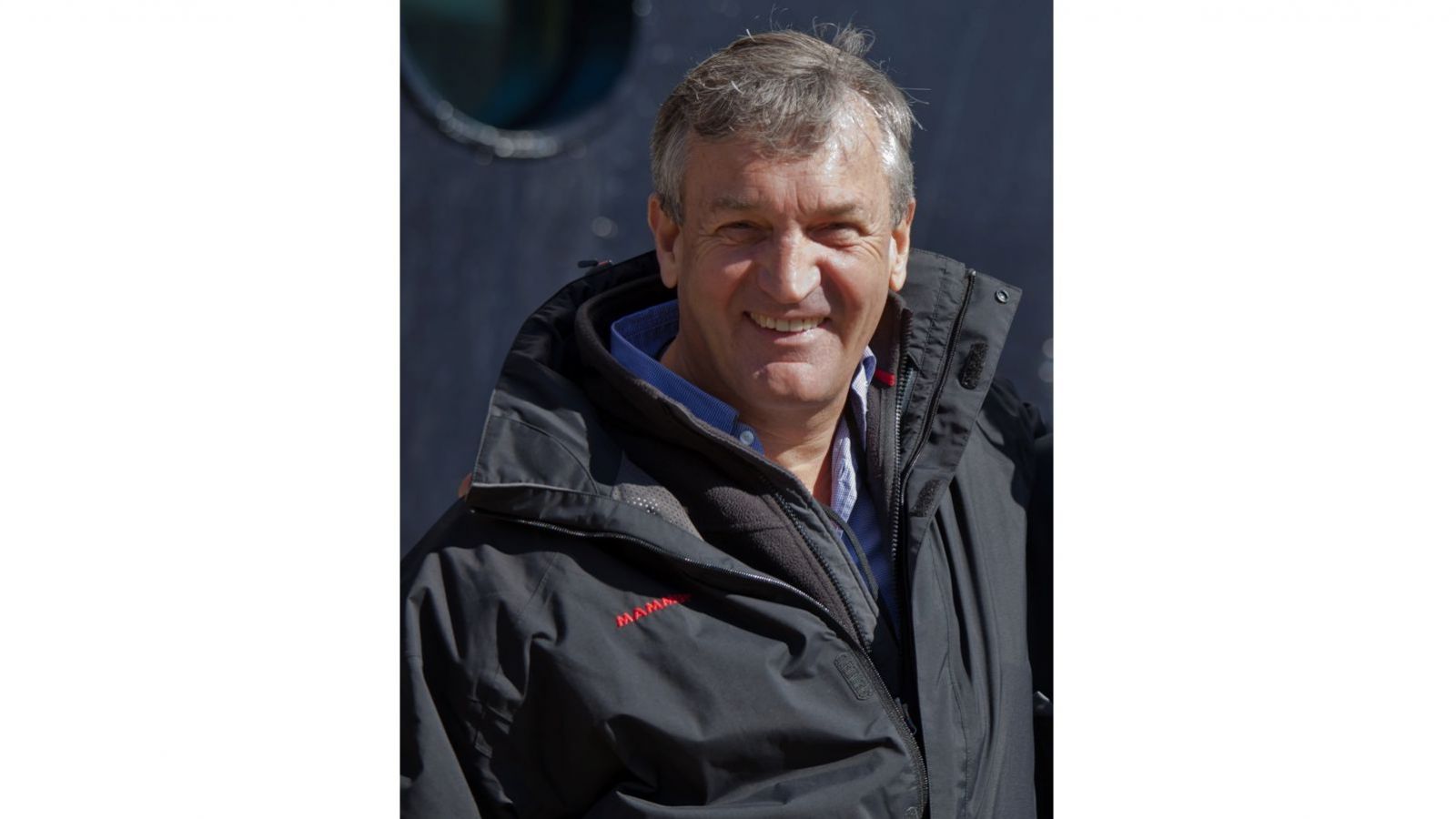 (Article originally published in Sept/Oct 2017 edition.)
Tell us about yourself. How did you get into the maritime business?
I abandoned my legal studies to become a cave explorer, cave diver and mountaineer, making breakthroughs in cave exploration and laying the foundation for a future in underwater technology. After first diving as a hobby, I began work as a commercial diver in Antwerp, Belgium, carrying out underwater ship repair and maintenance. It was during this work that I came face-to-face with the horrific levels of water pollution and sediment contamination created by ships and, in particular, their antifouling systems, which were turning ports into dead zones and creating an unsustainable future for ports, oceans and waterways.
That was in 1973, and since then I have been committed to developing systems and technologies that can keep our oceans, seas and waterways clean.
What led you to found first Hydrex and then Subsea Industries? What's the difference between the two?
I set up Hydrex (HYDRoEXpertise) with the goal of clean rivers, seas and oceans. We launched the company in 1974 to develop maximum expertise with water so as to attain the goal of clean oceans. That is still our purpose. Water is the biggest commodity on the planet, and we need to look after it and preserve it for future generations.
The main difference between Hydrex and Subsea Industries is that Hydrex provides services, while Subsea offers products. We launched Subsea Industries in 1982 with the development of new underwater hull-cleaning machines and tools. Then in the late 1990s we expanded into new coating technologies.
Where did you get the financing?
Everything is self-financed.
Are you the sole owner of both companies?
Yes.
What are some of your main products and services?
Hydrex provides a complete range of underwater repair, maintenance and inspection services. Using our patented mobdock concept, our diver/technicians can perform permanent repairs to all underwater areas of the ship, including steel work and repairing cracks, in drydock-like conditions. This is just one of the many technologies we developed. Subsea Industries' products encompass hard hull-coating systems and a range of underwater hull-cleaning products including diver-cleaning machines like the MC111, MC131, MC212 and MC312 ("Typhoon").
Okay, what's a "mobdock?"
Mobdock stands for "mobile mini drydock." The technology provides either an ambient pressure chamber ("habitat") or atmospheric pressure chamber ("cofferdam"), depending on its intended use. It makes for a completely clean, dry underwater environment for divers to execute ship repairs.
Tell us about some of your other innovations in underwater technology.
Over the years I have applied for 54 patents, of which seven or eight are worldwide patents.
How is business? Hydrex recently opened a new office in Rotterdam – are there further plans for expansion?
I have definite plans for further global expansion but cannot disclose them right now. Watch this space!
Who are your biggest customers?
Over the course of nearly 45 years in business we have worked for every major owner from Antwerp to Australia.
You are not only a professional diver but also a renowned inventor and the holder of numerous patents for products like Ecospeed and Ecoshield. What is your secret?
I suppose it has something to do with an inherent entrepreneurial spirit and not taking what others say as gospel. To paraphrase George Bernard Shaw, progress is dependent on the unreasonable, and that kind of summarizes my approach to problems. I take what is often considered an unreasonable approach, and I think I have made good progress – particularly with respect to developing new solutions that can keep our oceans clean without impacting shipping operations or budgets.
Are there other big projects on the drawing board?
Plenty: energy systems, environmental dredging and robotic ship maintenance technologies, to name a few.
You are also a prolific author of white papers on hull coatings and the like and the author of the 2012 reference work, Surface Treated Composites White Book. Are there more books coming?
All my white papers are written for the benefit of the general public. I am working on three or four at the moment. I have many ideas, most of which are based on my observations underwater and what is happening with regards to hull coatings, biofouling and marine pollution.
Do you still dive?
Yes, absolutely. I dived about six months ago – looking at ships' hulls coated with Ecospeed to assess the coating and develop the product. All my white papers are written based on my personal observations and the phenomena I have witnessed taking place underwater.
What is your biggest challenge right now?
The biggest challenge I face right now is managing to successfully disrupt the status quo. I want to change the marine coatings business model, which is entirely based on repeat business. This is something very close to my heart as there is no need for this constant repainting and recoating. There are other environmentally safe and cost-effective ways to protect hulls.
Where would you like to see the business in five years? What is your vision for the company?
To be well-established in the areas where we currently operate and also to develop new business streams and technological breakthroughs.
How would you describe yourself?
Inquisitive, curious and active, both mentally and physically.
What drives you? What is your passion?
I always set the bar high and try to achieve my goals. But a constant personal driver is to be an expert on how the water column and sediment are impacted and to promote ocean sustainability. We need to look after the water on this planet. If we don't, then humankind won't be here for long.
What's a typical day like?
Early rise, work, rest, work, sleep. I take a very keen interest in my staff and listen to their ideas. For me, the success of any business is wholly dependent on the people within that business. I try to create an environment in which there is openness and creative freedom.
How would you describe your management style?
I tend to tackle problems head-on rather than brushing them under the carpet and avoiding them. I confront them and take action.
What do you like to do in your spare time? We hear you are an avid dirt biker and have crisscrossed the U.S. several times.
I have crisscrossed the U.S. five times so far. I usually do 3,000 to 6,000 miles in one go and have also crisscrossed Africa, South America, Australia and the whole of Europe.
Amazing. What else should we know about Boud Van Rompay?
All my efforts are directed at creating a bright maritime future for all players and participants and, ultimately, all of mankind. – MarEx
Jack O'Connell is Senior Editor of the magazine.
Editor's Note: More information about Boud can be found at http://www.boudvanrompay.com/en/.
The opinions expressed herein are the author's and not necessarily those of The Maritime Executive.