Clean Ship Operations Policy Lead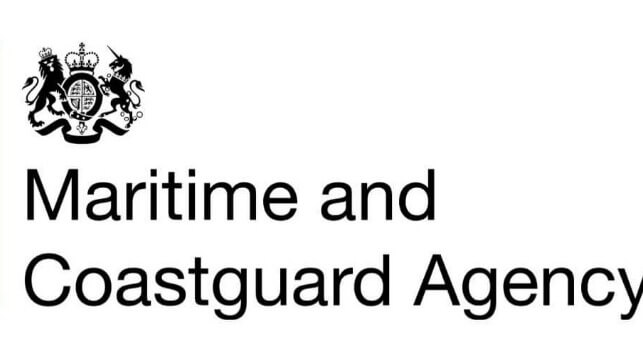 GRS - MCA
Clean Ship Operations Policy Lead
Ref: 281185
Salary: £39,428
Location: Southampton
Closing date: 11:55 pm on Monday 22 May 2023.
Job summary
We welcome applications from all communities and we don't discriminate against any identity. We're interested to hear from you, regardless of your background.
Are you passionate about the environment, shipping and improving the world we live in?
Do you want a rewarding role in which you can influence stakeholders across government to make a positive change to maritime safety and environmental protection?
Would you like to lead on the development of high-profile policies that really make a difference?
If so, we'd love to hear from you!
The Maritime and Coastguard Agency (MCA) implements the government's maritime safety policy in the United Kingdom and works to prevent the loss of life and occurrence of pollution on the coast and at sea.
Safer lives, Safer ships, Cleaner seas.
Our vision is to be a world-leading organisation, accelerating the transition to sustainable shipping with non-negotiable safety standards. We put our people, our customers and our planet at the heart of everything we do.
Find out more about what it's like working at the Department for Transport.
Job description
The Clean Ship Operations Team is seeking to recruit a proactive and passionate individual to join the team to develop and implement policies which improve the environmental performance of ships and protect the marine environment from ship-based pollution. Tackling issues ranging from marine plastic, noise, sewage, garbage to marine biosecurity, this role is part of a dynamic team operating in a professional working environment. Regular engagement with stakeholder across the MCA, other Government Departments and National Maritime Administrations, as well as with industry stakeholders such as the Chamber of Shipping, ports and environmental groups ensures collaborative policy making.
Under the direction of the Clean Ship Operations Team Leader, you will take a proactive lead in managing and developing UK policies, regulations and guidance for the specific policy area(s), in support of UK government objectives for a safe, sustainable and commercially successful UK fleet. Drawing on you own knowledge, technical expertise and that of colleagues, you will play a pivotal role by representing the UK government and driving forward maritime environmental policy for ships to address existing and emerging issues, such as marine plastics and underwater noise, in order to make a better planet for tomorrow.
Within the Directorate of UK Maritime Services (UKMS), the Ship Standards teams have responsibility for developing, and maintaining, UK policies and regulations relating to a wide range of safety and environmental issues associated with ships and vessels of all sizes (from small pleasure vessels to the largest internationally trading ships). Working both domestically and internationally we are at the forefront of maritime policy making and delivery. This is achieved through the work of nine teams.
This role will be based in the Southampton HQ. MCA supports flexible working and operates a hybrid working model between home and office for this role, giving you greater flexibility over where and when you work. Details of the arrangement will be discussed further with your line manager.
This role requires occasional UK and overseas travel which may involve overnight stays and working outside of normal hours, potentially at weekends. A passport valid for international travel is required.
Licences
A passport valid for international travel is required.
Security
Applicants who are successful at interview will be, as part of pre-employment screening, subject to a check on the Internal Fraud Database (IFD). This check will provide information about employees who have been dismissed for fraud or dishonesty offences. This check also applies to employees who resign or otherwise leave before being dismissed for fraud or dishonesty had their employment continued. Any applicant's details held on the IFD will be refused employment.
A candidate is not eligible to apply for a role within the Civil Service if the application is made within a 5 year period following a dismissal for carrying out internal fraud against government.
Successful candidates must undergo a criminal record check.
People working with government assets must complete baseline personnel security standard (opens in new window) checks.
Further Information
For more information about how we hire, and for useful tips on submitting your application for this role, visit the How We Hire page of our DfT Careers website.
Before submitting your application, we encourage you to visit our Recruitment in Detail page of the DfT Careers website. You will find detailed information about the entire recruitment process and what to expect when applying for a role in the Civil Service.
Working for the Civil Service
The Civil Service Code sets out the standards of behaviour expected of civil servants.
We recruit by merit on the basis of fair and open competition, as outlined in the Civil Service Commission's recruitment principles.
The Civil Service embraces diversity and promotes equal opportunities. As such, we run a Disability Confident Scheme (DCS) for candidates with disabilities who meet the minimum selection criteria.
The Civil Service also offers a Redeployment Interview Scheme to civil servants who are at risk of redundancy, and who meet the minimum requirements for the advertised vacancy.
Apply and further information
This vacancy is part of the Great Place to Work for Veterans initiative.
The Civil Service welcomes applications from people who have recently left prison or have an unspent conviction.
Contact point for applicants
Lorraine Weller, [email protected]
Recruitment team, [email protected]
Further information
If you feel your application has not been treated in accordance with the Recruitment Principles and you wish to make a complaint, in the first instance, you should contact Government Recruitment Services via email: [email protected] If you are not satisfied with the response you receive from the Department, you can contact the Civil Service Commission.