CEO Port of Sydney Development Corporation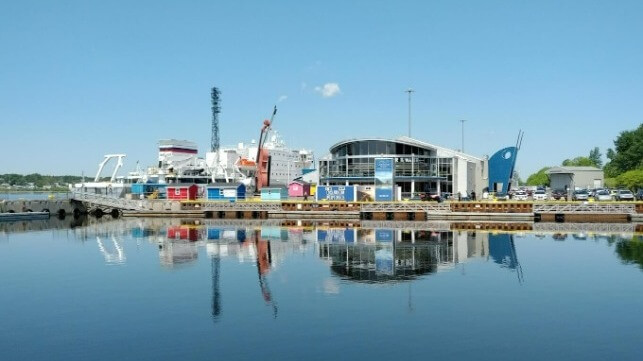 The Port of Sydney Development Corporation Board is seeking an experienced professional with proven leadership skills and extensive experience in all critical functions associated with leading a complex business. The CEO will be required to work effectively with and take direction from the Board of Directors. On a day-to-day basis, the CEO will manage, lead and develop Port employees and oversee the various functions within the organization including management of real estate holdings, cruise operations, business development and communications. The successful candidate will be responsible for the development and implementation of an annual budget, financial reporting and oversight of the annual audit of the corporation.
Roles and Responsibilities: Oversight and management of the businesses, finances, and human capital employed by the Port by:
• Allocating human and financial resources to ensure the achievement of Port's short and long-term performance and productivity goals;
• Providing vision, motivation, and leadership to Port personnel toward the achievement of its established objectives;
• Encompass a regional economic development outreach and approach while enhancing Cruise passenger and shopper experience.
Acting as the Key Advisor to the Board of Directors by:
• Establishing short and long-range objectives in conjunction with the Board of Directors on issues of strategic and operational importance;
• Networking with all external stakeholders in the development of the mission and goals of the organization while building alliances and developing strategic marine sector relationships while acting on the advice of the Board;
• Supporting the development of Sydney Harbour under the direction of the Board. Directing Port resources toward building strategic relationships with governmental, business, and community interests by:
• Representing the Port on committees, panels, community meetings, and public and private meetings relating to the projects, mission, goals, and objectives of the Port;
• Developing partnerships with municipal, provincial, federal and indigenous governments to protect and support the interests of the Port while ensuring adherence to the Port's duty to consult;
• Ensuring that the Port and its mission, programs, and services are consistently represented in a tactful, candid, transparent and effective manner to all external stakeholders and interests;
Qualifications: The successful candidate should hold a Master's degree or equivalent, with course work in engineering, planning, economics, business administration or marine management. Sector related certification would also be considered desirable. Marine transportation sector experience would be considered an advantage. The successful candidate should have a demonstrated knowledge of the following:
• Public and/or private sector transportation operations
• Working with indigenous Communities and Organizations • Federal regulations governing marine transportation and port operations
• Public and/or private sector finance, budgeting and economic development
• Prior experience interacting with the media
• Human Resource Management
• Critical thinking, problem solving skills, integrity and emotional intelligence
How To Apply: Applications may be submitted by email no later than March 30th, 2023 to: Port of Sydney Development Corporation Attention: Chair of the Board {902-565-4993} {[email protected]}
Candidates may be required to attend one or more interviews and references must be provided upon