Woodward Develops New Injection Systems to Support Green Transition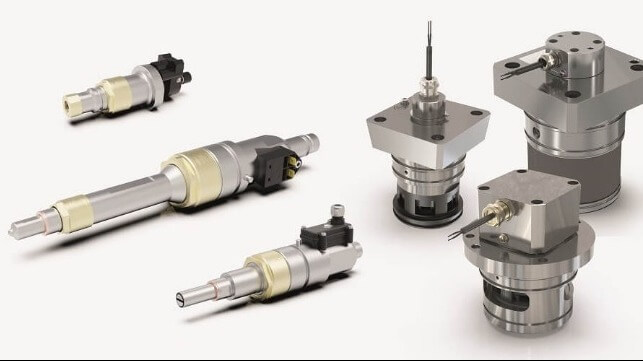 Leading engine injection system manufacturer Woodward is developing new injection systems for future-fuel powered engines, including methanol and ammonia.
Designed to support the global energy transition to low carbon fuels, the comprehensive portfolio of injection systems for P2X fuels in large engines will range from 100 kW/cylinder to over 1000 kW/cylinder to enable all possible combustion concepts.

For applications that require the highest levels of power density and efficiency, Woodward is developing a High-Pressure Dual-Fuel (HPDF) platform for methanol and ammonia injection with full diesel backup capability.

The new range of direct solenoid actuated injection systems is perfectly tailored to meet market requirements for simpler and retrofitted systems, including methanol injection systems for Port Fuel Injection (PFI) and Direct Injection (DI). The injectors are designed for optimal atomization of the fuel to enable good mixing and minimize wall wetting.
For gas engines that are adapted to run on gaseous P2X fuels such as hydrogen and ammonia, Woodward's well-known SOGAV gas admission valves are also being optimized to withstand the properties of these future fuels, such as poor corrosion behavior and hydrogen embrittlement.
"The combustion engine industry is accelerating its efforts to decarbonize and switch from fossil fuels to alternative fuels produced from renewable sources (P2X) such as hydrogen, methanol and ammonia, and as a leading global injector manufacturer we need to ensure we have tailor made solutions for this transition," said Dr. Michael Willmann, Director of Engineering - Large Engine Systems at Woodward. "We are currently collaborating closely with engine OEMs to design and test a range of injector systems that will meet the performance demands of new engines. Current development stages range from full field validation through to SCE and R&D phase, with extremely positive results to date. There is a broad variety of combustion concepts for these fuels, and the best choice strongly depends on the target application for the user, whether they are in the marine and shipping sector, power generation or wider industry applications where these engines will be used. We are seeing the creation of a range of solutions to meet specific needs."
Woodward's innovative SOGAV gas admission valve achieves IGF Code compliance
Woodward's technical experts in Colorado have also launched an innovative solution with the company's SOGAV™ product line having achieved Zone '0' IGF Code compliance for explosive atmospheres.
The International Maritime Organisation (IMO) has adopted a mandatory safety code for ships using gases or other low-flashpoint fuels. Its International Code of Safety for Ships using Gases or other Low-flashpoint Fuels (IGF Code) provides criteria for arranging and installing machinery, equipment and systems for vessels operating with gas or low-flashpoint liquids as fuel to minimize the risk to the ship, its crew and the environment. The development means the newly launched SOGAV235 gas admission valve is an ideal solution for marine engines and equipment using gas or low-flashpoint liquids as fuel in potentially dangerous explosive and flammable atmospheres.
"We are delighted that the performance and technical capability of the SOGAV235 gas admission valve for marine engines has achieved IGF Code compliance. Our valve technology supports the increasing need across the maritime industry for the use of proven and safe engine valve technology – adding even greater performance and confidence to our customers operational needs. It delivers complete peace of mind for engine manufacturers and vessel operators," said Rick Boom, Director Product Management, Large Engine Systems at Woodward. "SOGAV235 is certified to the highest explosion proof standards having been exposed to extensive pre-qualification, qualification and testing in severe environments. We are already experiencing an uplift in OEM interest on how to adopt and switch to our IGF Code compliant valves."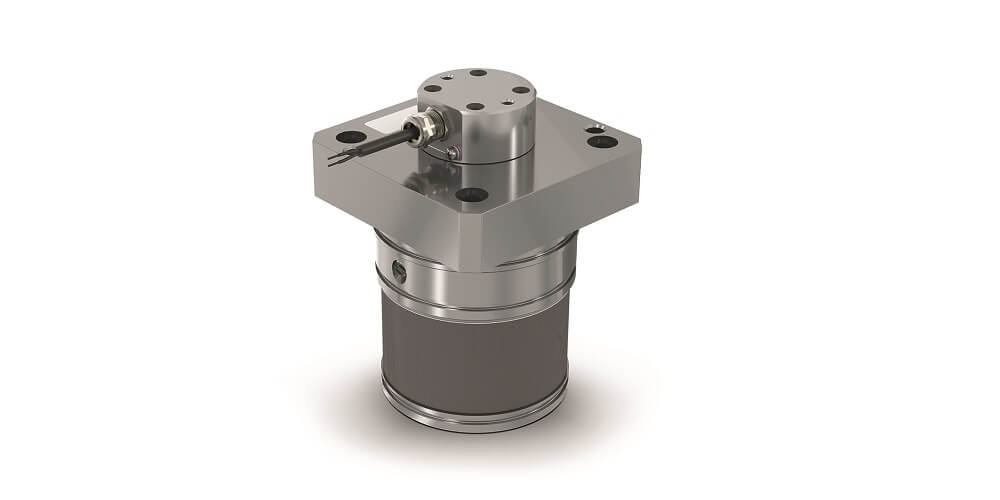 The latest IGF Code compliance for the Woodward's SOGAV235 gas admission valve comes on the back of the company's recent approval listing for the SOGAV105/145 valve, which also received an IGF Zone '0' listing.
Performance and characteristics of a gas and dual-fuel internal combustion engine are significantly influenced by gas admission valves. Woodward's SOGAV™ valves (Solenoid-Operated Gas Admission Valves) are a family of electrically actuated, high-response gas admission valves for in-manifold (port) fuel admission. They are designed for use on four-cycle, turbocharged, natural gas or dual-fuel engines, including marine LNG fuel.
Once fitted into a vessel's gaseous fuel admission system, SOGAV™ delivers precise gas mass flow-metering per cylinder ranging from 70kw/cyl to 1500kw/cyl. This enables gas engines and dual-fuel engines to operate with lean burn – delivering increased efficiency and reduced emissions. Only one SOGAV™ valve is required for each engine cylinder.
"We've also introduced a new diagnostic element to how we control our SOGAV valves," highlights Boom. "It allows an accurate prediction of the remaining time before the valve has to be replaced. While SOGAVs are built for a typical 16,000-24,000 hour life, it's very useful for the operator to know if the valves are in good condition and safe to operate for the next 5,000 hours."
For more information, please visit https://www.woodward.com/en/about/about-woodward/woodward-lorange/produkte.
The opinions expressed herein are the author's and not necessarily those of The Maritime Executive.