SeaTrade 2017: An Interview With Marlink's Tommy Dybvad
Marlink is meeting the connectivity demands of the cruise industry
At SeaTrade, MarEx caught up with Tommy Dybvad, Marlink's segment director for cruise and ferry in northern Europe.
MarEx: At the 2017 State of the Global Cruise Industry, the top cruise line CEOs agreed that 2016 revenues of $62 billion are expected to double during the next the decade thanks to growth in Asia. Is this a good opportunity for Marlink?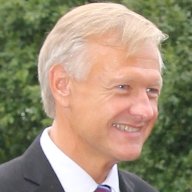 Dybvad: What is special about the cruise market is that its requirements for bandwidth and connectivity are completely different from the commercial shipping industry. A cruise ship is a floating village of thousands of people demanding to be connected online and share their magical moments anywhere and anytime instantly.
In the past, cruise ships were using two to five megabytes of service, but the bandwidth requirements are now exploding. Today, passengers want to immediately share their experiences on Facebook, Twitter and Linkedin.
MarEx: What level of bandwidth does Marlink offer to the cruise industry?
Dybvad: We are currently providing 30-50 megabytes on a cruise vessel, but the new generation of ships will be able to receive 100 to 500 megabytes. In 1993, one of my first deals was with Stena Ferry Lines and their Marlink contract was for 64 kilobytes. Back then there was no internet for communications or GPS systems onboard.
There were very limited services in those days and Marlink was one of the first to provide ku-band services to the offshore oil and gas industry in the North Sea. At time, Marlink only had three ku-band units, so it was on a case-by-case basis.
The offshore oil and gas industry actually led the way for satellite communications because they were willing to pay for the services. During this time, Marlink was also instrumental creating the stabilized antenna placed inside a dome, which could be adjusted 360 degrees in order to pick up satellite signals.
The shipping and cruise industries have changed tremendously since then. And in 2017, ship operators understand the need for crews to communicate with their families and be connected to the world.
MarEx: What are the demands on Marlink to provide bandwidth to mega-cruise ships that can have about seven thousand people onboard?
Dybvad: It takes quite a lot considering that 100 megabytes is being divided by seven thousand or more people onboard. But, the cruise companies have the ability to compress and optimize communications by selling different packages to their passengers. This limits the usage of connectivity and makes it somewhat predictable.
Also, the passengers' security is protected as well. For instance, when a user is online with secured communications like "https," they can rest assured that the middle man – in this case, the cruise line and Marlink – are not breaking into the connection. Passengers can do their banking from the ship without worrying about being hacked.
MarEx: Are satellite costs coming down?
Dybvad: Marlink's Sealink VSAT connectivity has grown to meet the data demands of the commercial shipping and cruise industry. The Intelsat-Marlink strategic agreement in 2014 on the Intelsat Epic satellites provides more bandwidth capacity at lower costs. The Intelsat high throughput satellite (HTS) has many times the capacity of a traditional FSS satellite. Intelsat takes advantage of frequency reuse and multiple spot beams, which increase throughput and reduce the cost per bit being delivered.
People simply want to be connected to the internet. What makes Marlink different is that we create a service portfolio consisting of L band, C band, KU band, KA band, Global Express, and Fleet Xpress.
MarEx: Has the company always been known as Marlink?
Dybvad: We were originally named Telenor Satellite Services, which was founded in 2002 as a division of France Telecom. In 2006, it was sold to Apax Partners, the French investment fund Marlink became the satellite services provider within Telenor and sold VSAT services directly to customers. Today, the organization still is run with the same enthusiasm and many of the same people.
MarEx: What is the breakdown of satellite services to the maritime industry?
Dybvad: The offshore oil and gas industry and commercial marine transportation are the largest, with each sector being about 35 percent of our business. The cruise and ferry market has 15 percent and the fishing and yachting make up the rest.
MarEx: What does the future look like for Marlink?
Dybvad: With people not watching linear television anymore, they want to download streaming video content, which will require more internet bandwidth. This is especially true for mariners that want to Skype and be connected to their families.
Marlink has teamed up with the Intelsat Epic program, which is four to five times more powerful than previous generations of satellites. Providing communication services to the maritime industry will not stop. As demands for internet connections increase, so will the ability of satellites. As in the past, Marlink will be there in the future to meet the demands of the cruise and shipping industries. -MarEx
The opinions expressed herein are the author's and not necessarily those of The Maritime Executive.