Greenland's Lifeline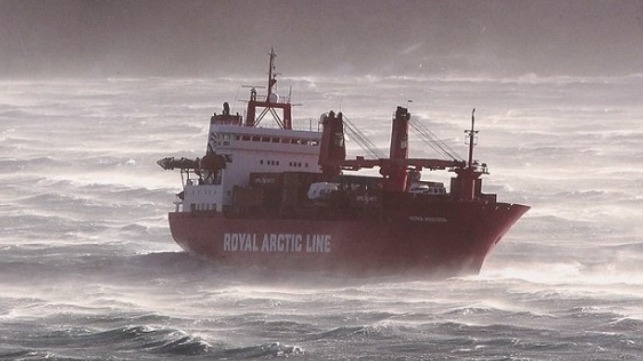 Royal Arctic Line has an exclusive concession for the transportation of all sea cargo to and from Greenland, and for the last 25 years, the company has been the nation's lifeline, delivering supplies to all the towns on both the East and West Coast.
The company builds on more than 200 years of experience with shipping to and around Greenland - first as Den Kongelige Greenlandske Handel (The Royal Greenland Trading Company), then as KNI, and then since 1993, as Royal Arctic Line.
Historian Bjarne Rasmussen notes that KNI owned or chartered five unit load polar vessels in 1992. When taken over by Royal Arctic Line, the were renamed: Tinka Arctica, Kista Arctica, Arina Arctica, Makka Arctica and Malla Arctica. "The challenge for Royal Arctic Line was to develop and implement maritime transport with modern polar container ships to the concession cities," says Rasmussen. "The company therefore had Arina Arctica undergo a conversion from unit load to container ship in 1994, and the same year the company had three container polar ships built in Denmark and delivered at the beginning of 1995." These were Irena Arctica, Nuka Arctica and Naja Arctica.
Royal Arctic Line handles operations in the 13 biggest harbors in Greenland including forwarding activities such as air freight, combined with air and sea freight.
"In 1993 and 1994, the company carried out a comprehensive modernization of berths and rolling stock in order to have the ports ready to handle the 20'/40' container system," says Rasmussen. One of the advantages of this new transport system was that the "open water" cities from Nanortalik to Holsteinsborg no longer needed large warehouses, as the 20'/40' containers en route to the district town or stored inside the port area acted as warehouses.
"This does however require a tight logistic planning to ensure that containers with goods arrives at their destination at a certain time, or the stores would quickly run dry," says Rasmussen. "It was, and still is, not easy in Greenland, where ice and wind conditions in particular can vary considerably over the year."
In the period 1998 to 2010, Royal Arctic Line developed and implemented a new method for the handling of containers in the cities where polar container vessels couldn't go alongside - some cities don't even have a mooring facility. "From 2005, the destinations Angmagssalik, Scoresbysund, Constable Point, Mestersvig, Daneborg and Danmarkshavn on the East and North East coast were serviced by the container ship Arina Arctica who put 20' containers ashore using a self propelling barge and a truck," says Rasmussen.
Royal Arctic Line's ships have each been specially designed for their purpose. The company's biggest ocean-going vessels and feeder ships are the highest Baltic ice classification and specially-built with double hulls and high freeboard in order to sail on Arctic waters. Nuka Arctica and Naja Arctica, the largest ships, each have a capacity of 782 TEUs. They are fitted with cranes and supplemented by the company's barges.
The entire fleet is able to operate just about everywhere in Greenland, regardless of berthing conditions. Today, Irena Arctica continues to demonstrate this flexibility. She is used for liner shipping and is also capable of undertaking special tasks. The ship's capacity is 424 TEUs, and she calls at most of the towns on Greenland's east and west coasts. The ship is unloaded using special barges and trucks where there are no harbor facilities.
Royal Arctic Line also operates passenger services in Greenland through Arctic Umiaq Line. In Denmark, the group is represented by Royal Arctic Line Denmark A/S. Here, more than 85,000 shipments are booked and coordinated each year. At the same time, Royal Arctic Line undertakes stevedoring in Aalborg, including the practical handling of goods to or from Greenland, through Aalborg.
Editor's Note: Rasmussen has published a book Danish Polar Shipping 1915 - 2015.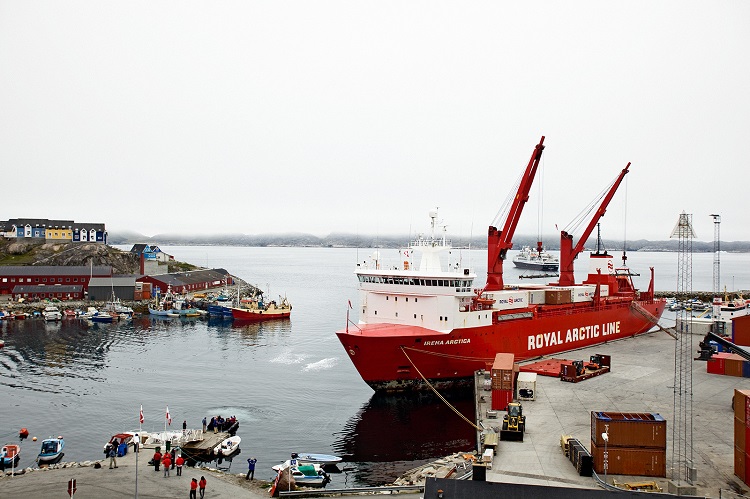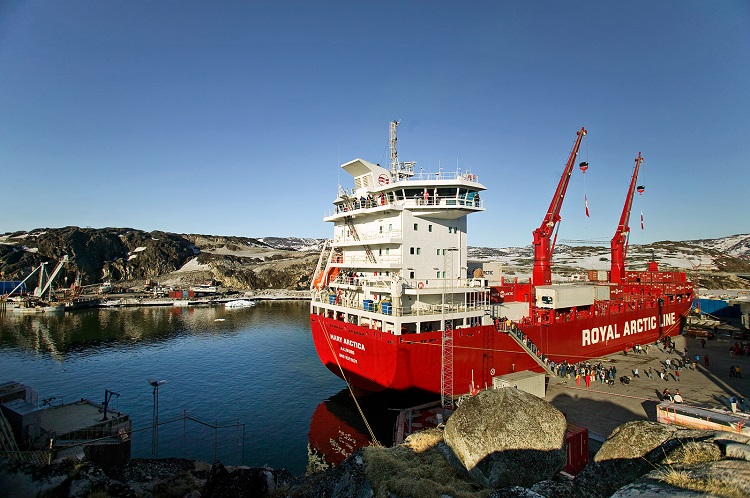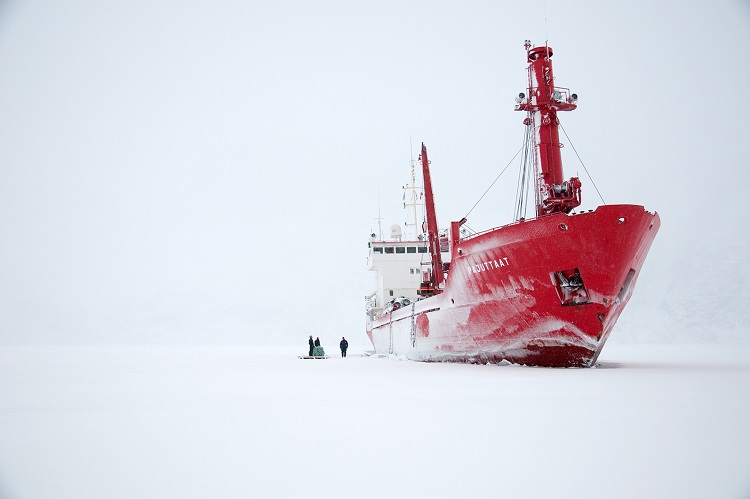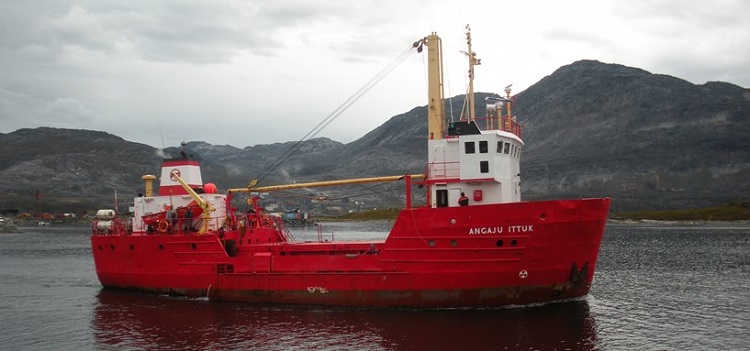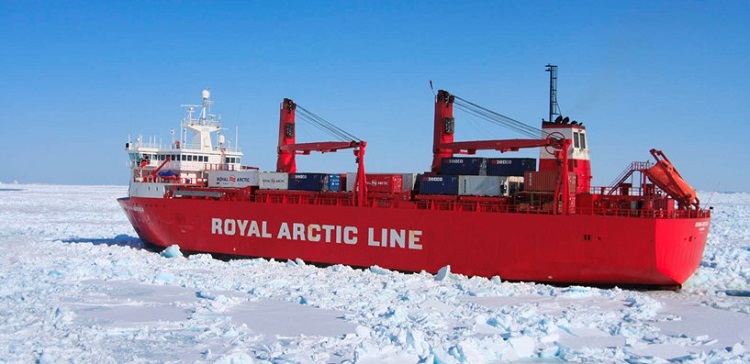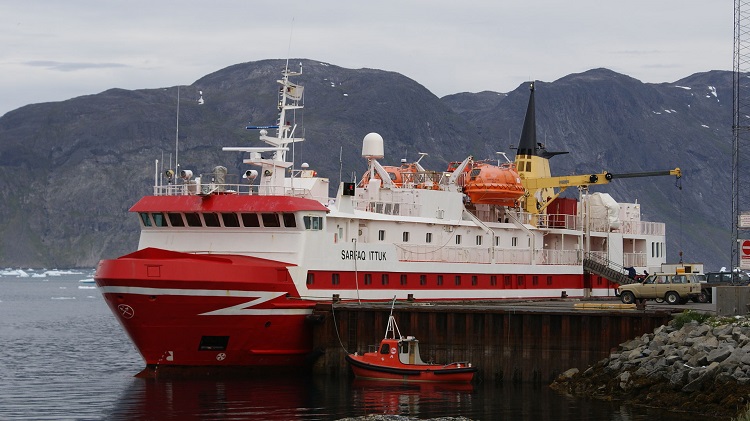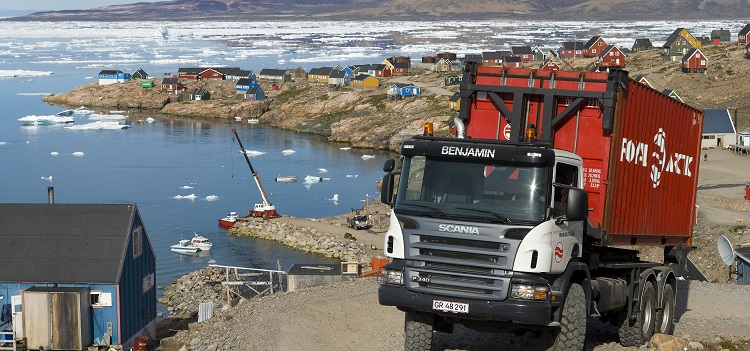 The opinions expressed herein are the author's and not necessarily those of The Maritime Executive.