Beyond the Reach of Labor Laws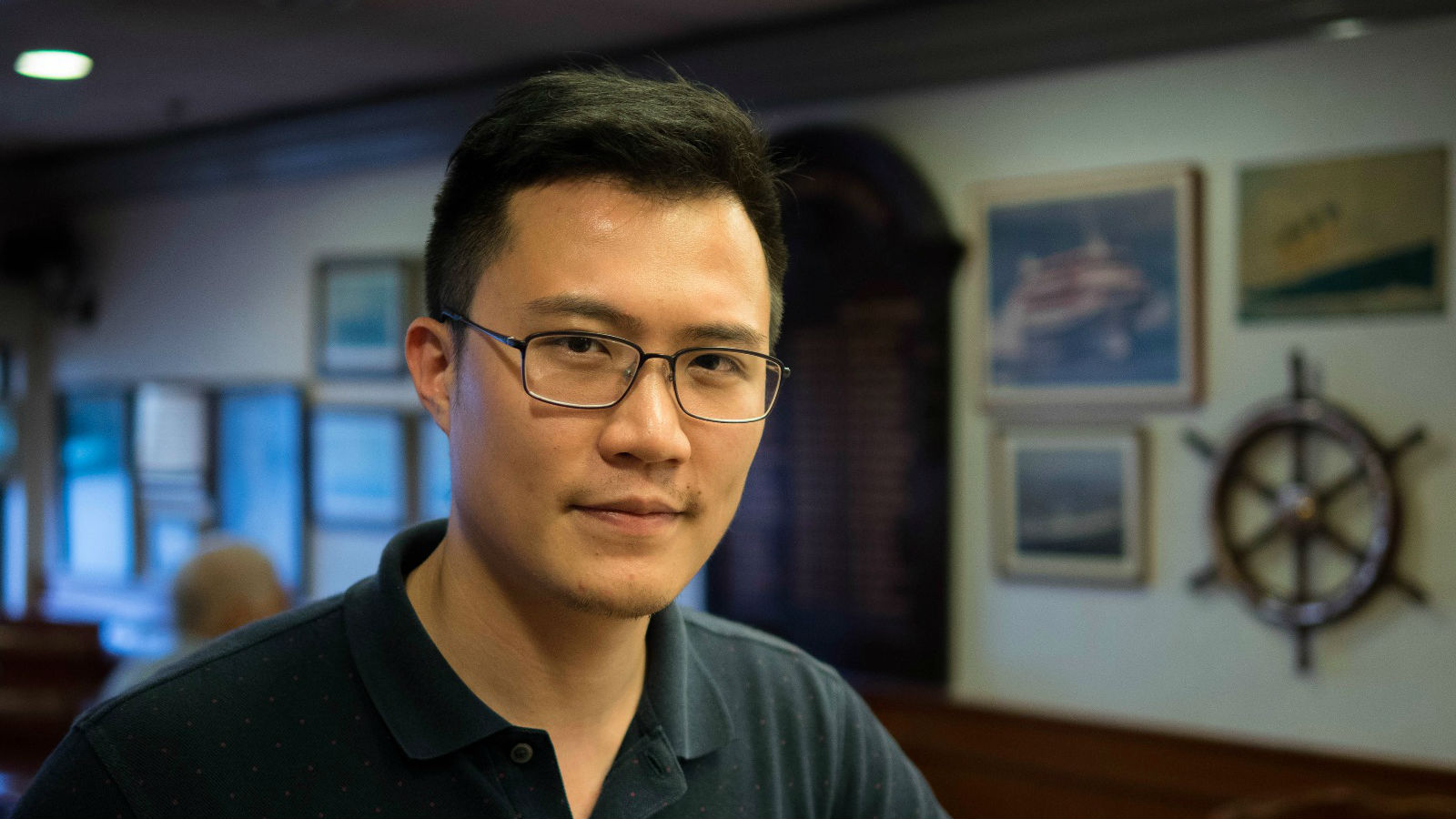 China ratified the Maritime Labor Convention (MLC) last year; Hong Kong is yet to do so. Jason Lam, International Transport Workers' Federation (ITF) Inspector in Hong Kong, talks about the union's role in wage negotiations, how the MLC is raising conditions for many seafarers and why others are beyond its reach.
What role does the Hong Kong ITF play in seafarer welfare?
Our office often handles cases in mainland China as well as Hong Kong, as the ITF is not present in China other than in Hong Kong. Our main focus is the ITF flag of convenience campaign that aims to protect seafarers working on ships whose flag state does not offer strong legislation to protect them. The union has set up collective bargaining agreements with willing shipping companies to ensure that crews are paid according to our minimum wage scale and provided with decent working conditions on board. We conduct inspections to check on ships entering Hong Kong and handle any complaints from seafarers in the region, regardless of their vessel's flag.
We have a close relationship with the local port state control in Hong Kong, but as Hong Kong has not ratified the MLC, the port state control cannot do much about seafarer welfare – they are mainly focused on the safety of the vessel.
So, the ITF helps in various ways; we try to negotiate with the owner and local authorities. Therefore, the union acts like a middleman between the worker and the employer. Legal action is usually a last resort if there's really no chance of a resolution by negotiation. It's always the last resort, because the crew will need to spend more time and sometimes money. Often the ITF will provide legal assistance, but it is a case by case decision.
We also work with charities such as the Mission to Seafarers. In fact, we often carry out routine inspections together. Each week the Hong Kong ITF randomly chooses to inspect three or four vessels out of the 100 or more that come into the harbour. The charities go to the ship to provide newspapers, medicines etc while we do our inspection. Sometimes, the charities hear about wage problems first and then share the information with us.
Has the MLC had an impact on seafarer welfare?
Nowadays, with the MLC entering into force, conditions on many ships, including flag of convenience ships, are much better than before. The most obvious improvement is in living conditions and rest hours. Management give more consideration to rest hours, because it is a serious deficiency if seafarers have had to work too long. Now, proper record is kept, and this is good for seafarers.
However, the MLC has not been ratified by all flag states. Hong Kong is one of the bigger shipping registries, but they are still to ratify. And many countries, even if they have ratified, have a long way to go to fully implement the MLC. In our experience, even a ship flagged with a state that has ratified can have problems.
How has the prolonged downturn in shipping affected seafarer welfare?
We have had more and more abandonment cases and seafarer complaints about unpaid wages in the last six months. It seems to happen cyclically with the shipping economy. There is no particular pattern with respect to flag or owner. We have cases with Chinese owners, Greek owners and owners in the Middle East.
Even now in China I am handling a case of abandonment. The ship has been in China for quite a long time without the seafarers being paid wages. This owner is from Bahrain. In another ongoing case, the Liberty Prrudentia, the owners are Indian.
Yet another ship, the Banco 1, has been stranded for about six years now – it has a Bahrain owner. They change the crew every year, but the current crew have not been paid for a year or more. The master has been there nearly two years now. A few months ago, the crew asked me to start legal action, and the ITF is assisting with a lawyer in China. Some of the crew want to leave, but they are obliged to stay in order to maintain minimum manning levels on board.
Mostly, the crews stay on board in cases like this, because they believe they still have a chance of getting money from the owner. This is very common. If the seafarers have not been paid for two or three months, they are willing to wait on board until they realize there is no chance. If they leave the vessel, they have nothing.
Usually shipping is a good career, because in many countries, as a seafarer, they earn much more than if they were working ashore. However, if the economy goes down or the company has problems, they can be hurt more, as they are dependent on the owner. They can't just head home and look for another job – it's not easy to withdraw their labour.
Seafarers on fishing vessels are not covered by the MLC. Are you still able to help them?
Not so much, but if there is a complaint we will try and help them through legal effort. It's not that easy, because proceeds from the sale of a fishing vessel are not usually enough to cover legal costs. The fishing vessels in Hong Kong usually have a Taiwanese or Chinese owner, and, in my experience, most of the cases for compensation are closed through negotiation.
I recently handled a complaint about a seafarer from Myanmar working on a fishing vessel owned by a Taiwanese company. The crew had been working on the fishing vessel for over a year and their families hadn't heard from them and were worried. They made contact with ITF in Myanmar, who then contacted me. I was able to track down the owner, and the company finally sent the seafarers home in May. I received a very happy email from the family saying they had met their brother at the airport.
We've also had some recent cases of seafarers from Vietnam and Myanmar who were told they were going to work on a large cargo vessel. There was no mention of a fishing vessel, but they ended up on a small boat catching squid off Africa. Usually these scenarios involve very low wages, about $200 or $300 per month, and the living conditions are very bad. The master is usually Chinese or Taiwanese and the crew are from Myanmar, so communication is not good.
We received a complaint about a lack of provisions on board another fishing vessel recently. The wages were not paid on time either. We tried to contact the company to make sure the seafarers were at least paid what their contract stated. This type of vessel does not have ITF collective bargaining agreements, so we cannot ask for more.
When has legal action been successful?
In June last year, after being stuck on board, unpaid, for eight months in the middle of Hong Kong harbor, the crew of the casino ship New Imperial Star headed home, thanks to legal action undertaken with the assistance of the ITF.
The crew of 46 are owed $564,000 in back pay and compensation. The case is currently before the High Court of Hong Kong, and it is anticipated that the court will release their wages after selling the ship. The ITF and the Merchant Navy Officers' Guild-Hong Kong funded an advance on their wages and paid for their tickets home.
The case is a success story for us. The legislation in Hong Kong is actually better than in a lot of other countries. We hope to achieve a similar outcome for the crew of the Liberty Prrudentia. This vessel is at anchor in Zhoushan in northern China, and the crew have gone unpaid since November 2016. They have had limited supplies of food and water, and the owner is bankrupt. The Indian embassy have been informed and have arranged visa extension for the crew while we help them make a legal claim.
What are the challenges for seafarers looking for help?
If everything worked perfectly, there would not be a need for a union. Our role then is if the authorities or owners don't respond, seafarers will contact us. They find that the union is closer to them, and, in our area, we know better than they do how to contact local authorities. Sometimes they are not aware of legislation that could help them, and often they don't know how to contact their own embassy. That was the case with the crew of the Liberty Prrudentia, so we contacted the Indian embassy in Shanghai and asked them to help.
Do you believe that Human Rights at Sea has been helpful?
The case of the Liberty Prrudentia is my first experience of cooperating with Human Rights at Sea. Both Mission to Seafarers and Human Rights at Sea are quite important for protecting seafarers' rights. If a seafarer has a problem at sea, there is no support, and they need to find a solution by all means they can – the union, charities and the authorities. I think the more options they have, the easier it will be for them to get the information they need to protect their rights.
Thank you, Jason.
Source: Human Rights at Sea
The opinions expressed herein are the author's and not necessarily those of The Maritime Executive.