Up and Coming Tech Trends in the Cruise Industry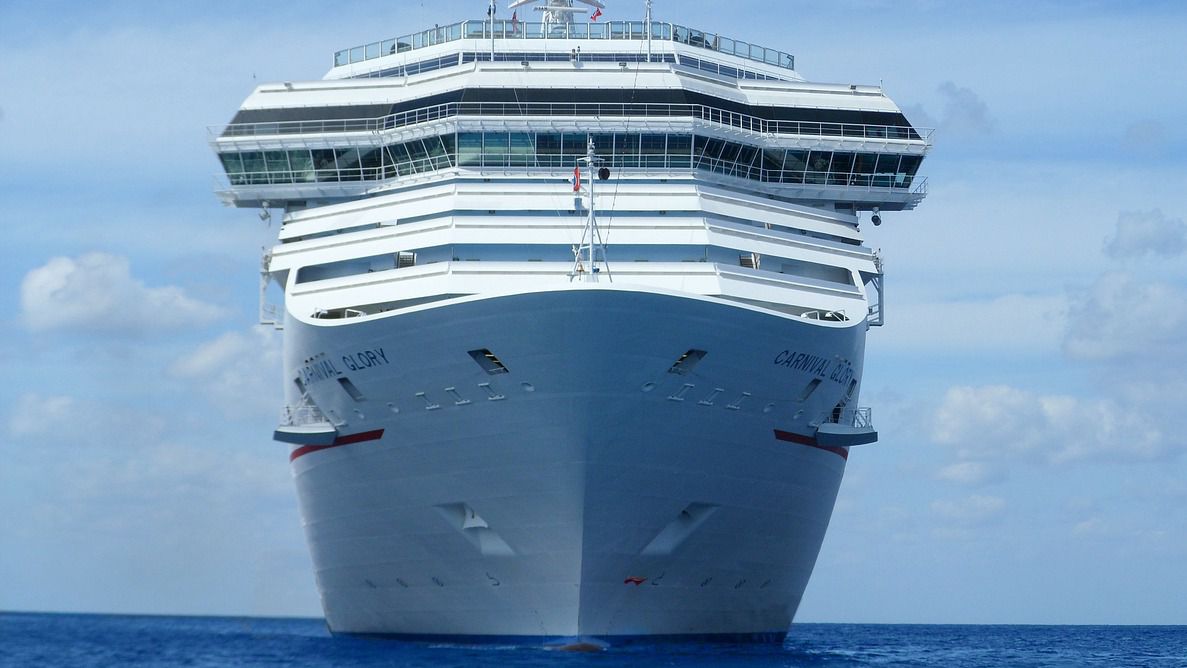 There is a small group of cruisers who think that they've got the whole system down. They know what websites to visit to get the best discounts and they have a strategic game plan for how they're going to enjoy themselves once they are on board. But with changing technology, things aren't going to be as planned out in the next couple years.
Cruise lines, like most companies, are racing to become more technologically advanced than ever. Even when guests can experience a cruise without any hiccups, the lines are always looking out for what the next technological trend could be. Here are five advancements that are being made right now to make cruises even more enjoyable in the future.
1. Wifi Will Be Faster and More Accessible
It's easy to guess that if a business wants to stay relevant to its customers, it must have Wi-Fi now. Dining locations, airplanes and even gas stations offer free Wi-Fi to attract new consumers, and the cruise line business has not ignored that. Cruises have already had Wi-Fi for a while now, with packages ranging in price depending on how much each guest thought they'd need.
Soon, though, the quality of the Wi-Fi will be improved. It's always a smart thing to do to keep up with your broadband speeds and increase them when you notice slower traffic. Cruise lines know that while their guests want to enjoy a vacation away, they still want to stay in touch with their loved ones, which is exactly what cruise operators are going to help with across different platforms.
2. Satellite Domes Will Be Gone
Cruise ships are massive and gorgeous to look at, especially when you see one up close. There's so many rooms and attractions on the main deck that you can miss the giant satellite antennas on the top of the ship. These are for reaching the satellites in space that bounce back data and cell service, but soon they'll be gone.
Cruise ships need to save space, and they'll be replacing these domes (and the VSAT antennas inside) with electronically steered antennas about the size of the average tablet. Thanks to Phasor and other companies, these antennas will be widely distributed to cruise lines for better service and to create more space on the ship.
3. Fuel Will Be Greener
Technology isn't all about wifi. It can also be used to create better transportation. Cruise lines have offered recycling for the last decade, and they're adding to their green efforts by implementing green technology. Things like solar panels, exhaust scrubbers and LNG bunkering will reduce emissions under way and at the pier.
4. Facial Recognition Will Help You Skip Lines
The worst part about going on a cruise isn't the cost. Guests always struggle with the massive lines that extend from everything from the buffet tables to the pool slides. In the near future, cruise lines will let guests access a website or app that will use facial recognition software to determine how many people are in each location. It'll decrease traffic jams and relieve some guest stress when it comes to meal times.
5. Cruises Will Get Mobile
In the last decade, everyone has begun to get smartphones, and cruise lines have noticed. Whereas before, people might have gone through a travel agent or done research on their computers to compare cruise prices, now everyone searches for information through apps on their phones. Studies show that 33 percent of cruise line searches were done on phones in 2017, which means that soon you'll find apps where you can book cruises from your phone and access all you need from the same app while you're on board.
Technology is advancing in almost every industry all over the world because it can be applied to so much. Cruise lines are a part of this and want to implement new technologies in all aspects of the cruises they offer. From fueling to wifi, technology is advancing the cruise experience in a better direction for everyone involved.
Kacey Mya Bradley is the lifestyle and travel blogger for The Drifter Collective. Kacey graduated with a degree in Communications while working for a lifestyle magazine. She has been able to fully embrace herself with the knowledge of nature, the power of exploring other locations and cultures, all while portraying her love for the world around her through her visually pleasing, culturally embracing and inspiring posts. Along with writing for her blog, she frequently writes for sites like US Travel News, Thought Catalog, Style Me Pretty, Tripping.com and more. Follow Kacey on Twitter and subscribe to her blog to keep up with her travels and inspiring posts.
The opinions expressed herein are the author's and not necessarily those of The Maritime Executive.