The Biggest Spenders, The Best Negotiators
VesselsValue (VV) has analyzed vessel buying activity between July 1, 2015, and June 30, 2016, with the aim of identifying the geographical regions that display the best price negotiations.
One way of assessing a good negotiation is by comparing the difference between the VV Market Value on the day of the sale and the reported sale price (shown as "% Above or Below VV Value" on the chart below). In other words, who paid below the fair market rate at the time. The chart below gives an indication of which geographical regions bought vessels for less.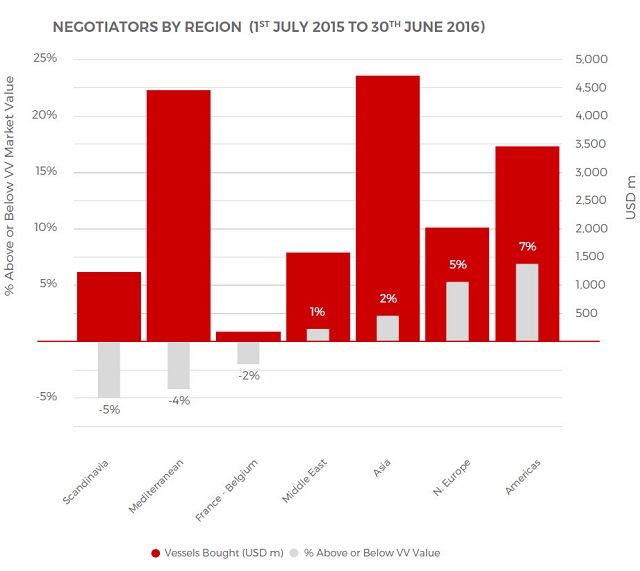 On this basis, the regions of Scandinavia, the Mediterranean and France-Belgium, generally bought vessels below the fair market value, and therefore, VV sees these regions as home to the best negotiators. Ultimately, the performance of the different markets in the future, will determine if the purchases were really good.

Focusing in on the Americas, VV finds that some of the smallest countries in the region have owners that made the better negotiations than the larger owners.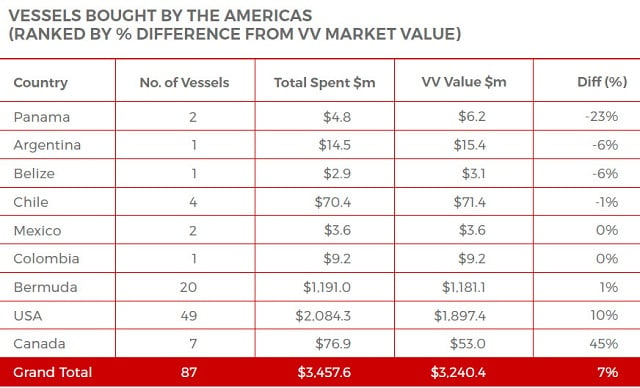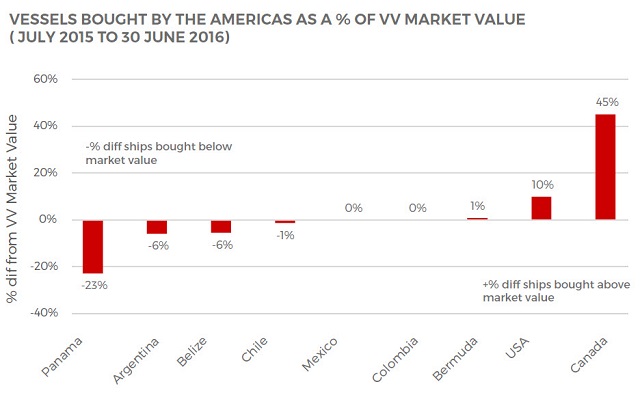 Source: VesselsValue
The opinions expressed herein are the author's and not necessarily those of The Maritime Executive.