System Demonstrators: Swedish Ports as a Case Study for Innovation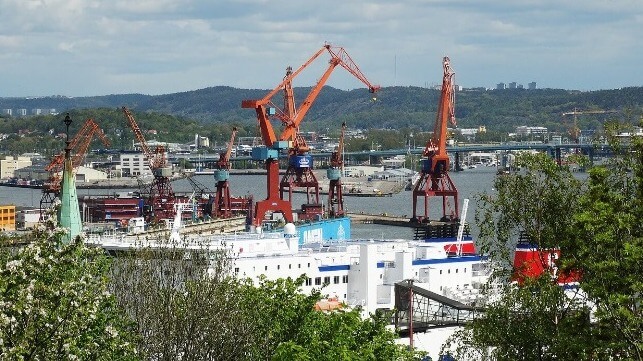 [By Mikael Lind, Wolfgang Lehmacher, Andreas Netz, and Richard T. Watson]
A country's ability to improve its standard of living over time depends almost entirely on its ability to raise its capital productivity and increase its energy efficiency. In the interest of its citizens, it must innovate to do more with less and transform to a lower cost renewables energy system. Efficient, environmentally sound, and climate-friendly national and international transport connectivity is critical in this respect. Consequently, ports have a vital role in further raising the quality of life.
The transition to sustainable ports, digital nodes, and energy hubs requires radical system-led changes based on new knowledge and innovation. We need holistic innovation that addresses systemic challenges by transforming socio-technological systems. Sweden has established itself as a prominent innovative nation, leveraging investments in research, innovation, and collaborations as key drivers of success and competitiveness, harnessing existing strengths and assets to accelerate the transition towards a sustainable society. About 20 billion SEK is invested in the Swedish port sector to enhance its capabilities to handle expected port operations increases. Vinnova, Sweden's innovation agency, designs and develops new methods and intervention that mobilizes and funds projects that utilize system innovation such as system demonstrators.
This article explores the collaborative partnership requirements for system demonstrators based on the system innovation approach adopted by Vinnova. Specifically oriented towards empowering ports as a foundation for accelerating sustainable port innovation in Sweden. Particularly, it emphasizes partnerships for promoting a system demonstrators' framework to constitute and manage portfolio-driving innovation in a structured way. Thanks to such an approach, Swedish ports can develop into model system demonstrators that generate domain knowledge and experience to inspire similar initiatives across the globe.
The importance of ports to Sweden
Sweden has one of Europe's longest coastlines, and about 90 percent of Swedish trade is carried by sea. Thus, Swedish ports are essential to national competitiveness in an increasingly challenging business environment. They must also contribute to greenhouse gas emission reductions and as energy hubs must be instrumental in the national energy transition.
As transport nodes, ports are intermediaries between sea and land transport. Transitions between modes and activities require the alignment and coordination of seaside and landside parties.
Swedish seaports are developing dry port capabilities, which support cargo and freight movement from road to rail. Thus, ports enable multimodal solutions across nations to reduce cost and carbon emissions. Ports become digital nodes by adopting standard data exchange protocols for digital collaboration between ports and interacting with other stakeholders. They can also become energy hubs by facilitating the transition from fossil fuels to renewables. All these shifts require extensive innovation and transformational capabilities. The challenges are complex, sometimes impossible to break down into smaller sub-goals that an individual actor can solve. To manage the transition, we must change both individual parts and entire systems.
System innovation as a driver of transformation
System innovation refers to the process of introducing significant and transformative changes to existing systems or creating entirely new systems to address complex challenges. It involves rethinking and redesigning a system's underlying structures, processes, and relationships to enable more effective, efficient, and sustainable outcomes. System innovation goes beyond incremental improvements and focuses on addressing systemic problems and creating inclusive solutions. It acknowledges that many challenges, such as climate change, poverty, healthcare, and transportation, are interconnected and require integrated approaches.
According to the OECD, system innovation is a holistic approach that mobilizes technology, market mechanisms, regulations, and social innovations to address complex societal problems in a set of interacting or mutually dependent components forming a complete socio-technical system.[1]
In short: System innovation is the transformation of socio-technical systems.
System innovation plays a vital role in tackling the pressing challenges of our time, and large-scale innovation projects can have immense transformation potential. While ports are critical hubs of global trade and transportation, they also have significant negative environmental impacts, particularly in terms of carbon emissions. System innovation in ports focuses on revolutionizing the entire operational socio-technical system to minimize carbon footprints while enhancing capital productivity and a region's or nation's competitiveness.
Methods and interventions for system innovation: system demonstrators
The increasingly pressing need for system changes towards ecological, economic, and social sustainability places new demands on research and innovation actors and agencies as well as their methods and intervention. Merely stimulating innovation is no longer sufficient. New directions need to be charted through clear missions. This requires interventions with breadth and anchoring, combined with knowledge and insights about the systems within which they operate. One such powerful intervention is system demonstrators.
System demonstrators are tangible representations or prototypes that showcase under realistic circumstances the functionality, capabilities, and benefits of a specific system or technology. They serve as a demonstration or proof-of-concept to validate the feasibility and effectiveness of the desired system change. In the process of establishing and implementing a system demonstrator, a wide range of actors are mobilized to co-create and learn. This new form of intervention should be seen as a complement to existing intervention forms.
Changing systems requires experimental interventions and requires integrating different types of change for learning, dissemination, scaling up, and building "the new normal." To achieve this, actors need to experiment together in concrete, real-life contexts in time and space. A system demonstrator typically involves integrating various components, subsystems, or modules that work together to simulate the behaviour and functionalities of the complete system. It allows stakeholders, such as investors, policymakers, potential users, or researchers, to visualize and experience the system's features, performance, and potential impacts.
Large-scale innovation projects demonstrating system innovation in ports must involve collaboration between port authorities, shipping companies, technology providers, and various stakeholders. They prioritize integrating sustainable practices into every aspect of port operations, aiming to achieve a holistic transformation. System demonstrators for ports, driven by decarbonization and digitalization, hold tremendous potential for transforming these vital economic gateways into sustainable and efficient hubs. By reimagining the entire system and implementing innovative technologies and practices, ports can contribute significantly to global decarbonization efforts while enhancing their crucial role in facilitating global trade and commerce.
Transforming Swedish ports through system demonstrators
Swedish ports could form the core of a system demonstrator community that brings them and potentially other relevant parties to new productivity levels through forming specific consortia. In this case, the goal is to create a highly skilled expert community of ports and port-related actors who would benefit from high-quality prototypes. We expect this will accelerate the adoption of solutions that pass the test of productive applicability.
Historically ports have developed capabilities in isolation to respond to regional and local needs. Over time, local transport ecosystems have been challenged to integrate more into a port's multi-organizational transport and logistics system to facilitate the co-creation of value for the clients of the transport system.[2] The different fundamental systems (engagement, production, records, inquiry, and framing) that can be combined to create value[3] acknowledge such a holistic point of view. Ports are an integral part of the value-creation process that engages many stakeholders across the supply chain network. We view the port as a transport node and acknowledge it as a window into the modes of transport that interact frequently within a port (e.g., sea, rail, and road), an energy node, and a digital node. We reframe the role of ports and the reasons for them to operate in specific ways (system of framing).
Innovation in the self-organizing transport industry is often driven by actors working together, developing new technologies, and introducing novel or refined processes as the basis of new practices. A broad range of such initiatives can spring from this reframing of the role of ports in the transport, digital, and energy industry. This change in vista brings new needs and opportunities, many requiring innovation to be covered or captured.
The critical role of partnerships for system demonstrators
Much money is spent on developing novel applicable solutions, but investments in thoroughly testing and adopting these innovations lag. Partnerships for system demonstrators can play an essential role in prototyping, testing, and adopting new ideas and concepts. A group of port system companies ensures that relevant aspects are factored into the development process, prototypes are tested in a real-world environment, and adoption is part of the project design. The 50 or so Swedish small and medium-sized ports are a good sample size and fertile ground for exploring a broad range of port, logistics, and supply chain innovations and leveraging the power of partnerships for system demonstrators.
Due to its utmost importance, we explicitly mention the partnership as part of the demonstrator concept dubbing the approach "system partnerships for demonstrators." This labelling allows for prototyping and testing innovative concepts in preparation for subsequent adoption. System partnerships for demonstrators can be drivers of fast adoption. Creative solutions should be scalable to (hopefully positively) impact the system. System partnerships for demonstrators can generate knowledge and experiences around solutions that, when successfully working for one port, are transferable to many other ports operating under similar conditions.
Framework to position system partnerships for demonstrators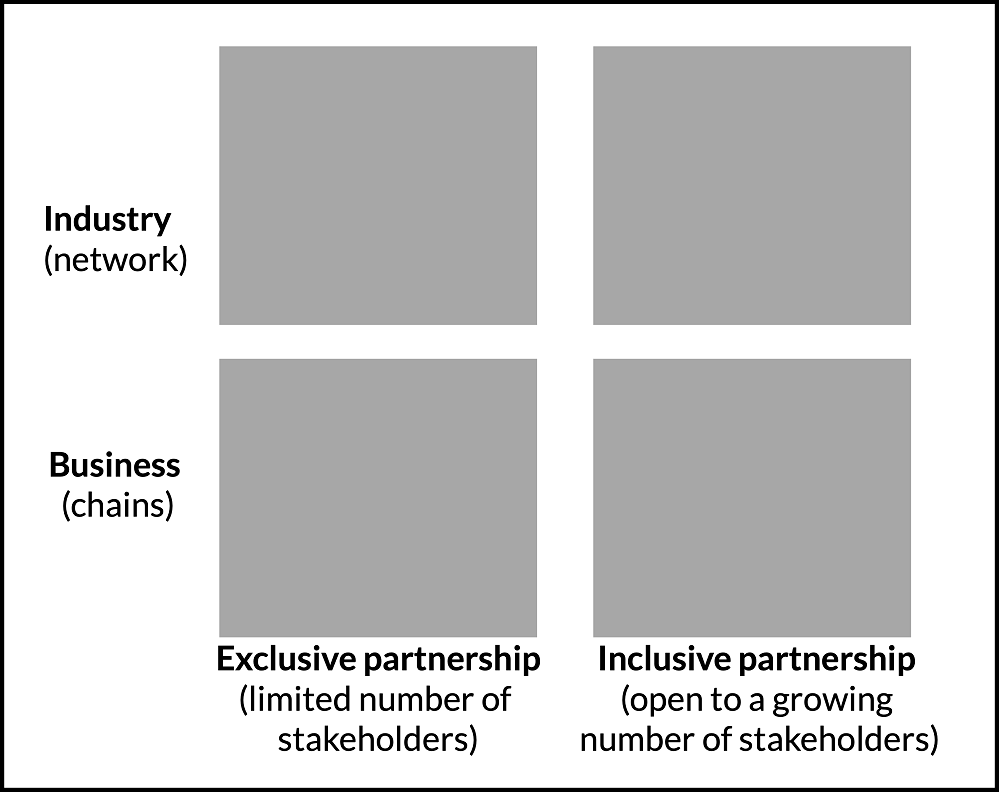 Figure 1: Positioning system partnerships for demonstrators
We position system partnerships for demonstrators in a 2x2 matrix (Figure 1). On the vertical axis is the scope/beneficiary of the demonstrator, i.e., industry (network) or business (chain), and on the horizontal axis is the type of partnership, i.e., exclusive (limited number of stakeholders) or inclusive (open to a growing number of stakeholders). A system partnership for demonstrators may have single or multiple businesses in one supply chain or the entire port/maritime industry as the primary scope/beneficiary of the innovation/fruits of the effort. Beyond business and industry, also an ecosystem can be in scope and benefit, such as the decarbonization ecosystem. In this contribution, however, we limit our model to the business/chain and industry/network. System change requires setting an industry scope and allowing for a growing stakeholder group.
Demonstrator projects in all four quadrants can leverage the full range of innovative techniques, such as:
Crowdsourcing, which involves companies or organizations seeking knowledge, goods, or services from a larger body of people;
Open innovation, which involves businesses and organizations gathering ideas from external sources as well as internal ones;
Co-creation is when businesses include outsiders in the creative and development process.
Innovation consortia must choose whether to go fast with a small group of stakeholders or far with a growing involvement and buy-in. However, this should be perceived as guidance, not a rule. The path taken depends on the nature and goals of the initiative.
A system demonstrator can be a valuable tool to enhance the innovation capabilities of a specific set of ports that aim to innovate around sustainability. Such a development might begin with an exclusive partnership which can be expanded into an inclusive approach and community once the solution has been validated and value demonstrated.
Examples of system partnerships for demonstrators
A spectrum of system partnerships may be adopted in different phases (Figure 1). Individual system demonstrators applied at a particular port are helpful tools for specific innovations and can raise the overall innovation capability of a port and its ecosystem. Each system demonstrator should inform other ports of new possibilities with experiences developed around these opportunities. We list four examples of system demonstrator initiatives with port involvement:
The virtual watch tower (VWT) network (inclusive/industry) aims to fill a gap in cross-industry collaboration by improving supply chain management. This system demonstrator pilots a digital middleware connecting VWTs of various parties across an international community in a system-of-systems set up to share, aggregate, and report data. It helps companies to build collective intelligence and collaborate globally along end-to-end transport corridors. In this global shipper-driven port-centric initiative, ports play an intermediary and decisive role in making supply chains more efficient and resilient.
Forecasting and preparing for low carbon energy needs (exclusive/industry) for integrated port energy performance. The transition to a more sustainable transport ecosystem with visitors powered by various renewable energy carriers implies that a port must cater to various energy demands. Access to electrical power is part of the mix, serving visitors with shore power and covering a port's operations. Such a system demonstrator must forecast requirements in general and each port's specific needs. The outcome of the various simulations can guide a port's energy strategy and new business relationships to enhance the port as an energy node.
Green corridors, such as low carbon sea transport between Waasa and Umeå (exclusive/business) powered by the newly introduced Wasaline Auria Botnia Ropax ferry. This ship is powered by electricity when berthed. While steaming between ports it preferably uses liquidized biofuel. This system demonstrator uses the ship as its common object of interest and engages a larger cluster of actors from ports, shipbuilders, engine manufacturers, ship operators, and energy providers. In this green corridor initiative between Finland and Sweden, ports play a decisive role in overcoming the lack of fossil-free energy provisioning to seaborne visitors, both when berthed and steaming.
Slot management (inclusive/business) for ports that use time slots (agreed time windows). Reserved time slots for visits by different transport modes are an opportunity to optimize a port's infrastructure. Effective slot management to minimize waiting time can increase carriers' energy efficiency. An expansion of a port's planning to consider projected resource usage can improve the coordination by applying Collaborative Decision Making (CDM) concepts (e.g., e2eCDM, PortCDM, RailwayCDM), procedures. The proposed system demonstrator focuses on flexible and tradeable time slots to coordinate visits and manage capacity. New collaborative patterns can be explored within the social system, and policies investigated to scale slot management in the Swedish port sector. This initiative will engage the port with its ecosystem of actors.
The "system partnerships for demonstrators" framework is a new lens for practising innovation. While positioning past and present initiatives might be challenging in some cases, the matrix (Figure 1) may alter how we design and describe initiatives and transform system demonstrator projects.
All these system demonstrators are examples of initiatives that can be transferred to other ports across the globe. Some projects, like the Virtual Watch Tower, benefit from their industry inclusiveness. This creates an ever-growing data pool for the partnership allowing for increasingly accurate and useful descriptive, predictive, and prescriptive analytics. While system partnerships for demonstrators are helpful in innovation projects in all four quadrants, they are indispensable in the inclusive/industry quadrant. The usefulness of system partnerships for demonstrators grows from left to right and bottom to top. The larger the stakeholder group, the stronger the need for effective collaboration. Using the matrix of system demonstrator partnership is a lens for articulating initiatives and the expectations of different stakeholders.
Conclusion
The world's leading ports have embarked on a fundamental transformational journey to cater for the needs of tomorrow. But many, in particular small and medium-sized ports struggle to keep up with a fast-changing environment and the new demands of customers, business partners, and society. Their lack of capital and talent limits their innovation capabilities. They need capacity building and systems demonstrators to drive necessary innovation and learn from the collective experience.
Intensified innovation by ports will ensure competitiveness in business and advance the energy transition and decarbonization of global supply chain networks. The Swedish government has launched a range of initiatives to move cargo and freight from road to rail and sea. Informed by the concept of sustainable ports. System demonstrator initiatives must be part of a consistent portfolio to build capacity and capabilities around innovation across the port ecosystem. In today's world, development speed and effective execution are critical. The Swedish port system is making substantial investments, and system demonstrators must integrate into a symbiotic and synergetic portfolio of interventions to ensure that all needs are covered. The Swedish efforts can serve as valuable source of inspiration and a case study for ports globally. Bringing this message to the world by sharing our thinking in this article is a first step to manifest this intention.
About the authors
Mikael Lind is the world's first (adjunct) Professor of Maritime Informatics engaged at Chalmers University and Research Institutes of Sweden (RISE). He is an expert contributor at World Economic Forum, Europe's Digital Transport Logistic Forum (DTLF), and UN/CEFACT. He is co-editor of the first two books on maritime informatics, and is co-author of Practical Playbook for Maritime Decarbonisation.
Wolfgang Lehmacher is a partner at Anchor Group and an advisor at Topan AG. The former director at the World Economic Forum, and CEO Emeritus of GeoPost Intercontinental, is an advisory board member of The Logistics and Supply Chain Management Society, ambassador F&L, advisor GlobalSF, and member of the think tanks Logistikweisen and NEXST.
Andreas Netz is Head of Sustainable Mobility at Vinnova and working with the development of system demonstrators. Background in strategic, operational, and digital transformations as a management consultant at Sonder and IBM, where he also led major international projects in digital transformation.
Richard T. Watson is the Research Director of Digital Frontier Partners and Regents Professor and J. Rex Fuqua Distinguished Chair for Internet Strategy Emeritus of the University of Georgia. He has published over 200 journal articles and written books on electronic commerce, data management, and energy informatics. His most recent book is Capital, Systems, and Objects.
[1] OECD System innovation synthesis report. 2015, page 6
[2] Haraldson S., Lind M., Breitenbach S., Croston J. C., Karlsson M., Hirt G. (2021), The Port as a set of Socio-Technical Systems: A multi-organisational view, in M. Lind, M. Michaelides, R. Ward, R. T. Watson (Ed.), Maritime informatics. Heidelberg: Springer.
[3] Watson, R. T. (2021). Capital, Systems and Objects: The Foundation and Future of Organizations. Springer.
The opinions expressed herein are the author's and not necessarily those of The Maritime Executive.