South India's Game Changer for North American East Coast Ports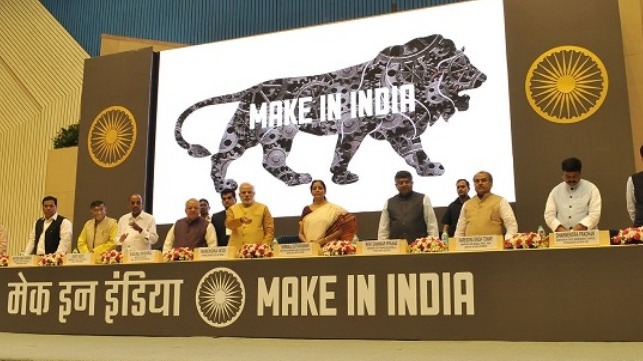 The opening of the enlarged Panama Canal and of Western Mediterranean transshipment ports offered the promise of greatly increased activity for North America's east coast ports. While container numbers arriving at the ports have increased since neo-Panamax ships replaced the earlier Panamax ships, the numbers have fallen short of initial projections. The transshipment port that is currently under construction in southwestern India, however, promises to be a game changer for at least some of these east coast ports.
Introduction
The economy of India has been steadily improving over the past two decades with substantial increase in their manufacturing sector. India is a market economy, and the American president recently announced that America seeks to increase trade with market economies. At present, per container maritime transportation costs to and from India are high as a direct result of the smaller size of ships currently berthing at Indian ports. Within the next 18 months, the largest container ships on the ocean will be able to berth at the new terminal in southwestern India and offer much lower per container transportation costs.
The location of China's main ports has offered a competitive advantage to North American Pacific ports, offering faster deliver to east coast cities courtesy of railway interlining than the voyage via both the Panama and Suez Canals. A large percentage of the North American container market seeks fast delivery despite the higher per container transportation cost incurred by railway transportation. The sailing distances from both Shanghai and Hong Kong to Long Beach are 60 percent of the distance to Newark, with a comparable result occurring in Canada involving Vancouver and Canadian east coast ports.
North American Transshipment
Plans have been formulated to develop transshipment terminals in the Gulf of Mexico near New Orleans with the Gulf International Container Transshipment Terminal (GICTT) and five locations in Eastern Canada that include Quebec City, Saint John, Halifax, Sydney and Guysborough. The Port of Halifax is well equipped to undertake partial transshipment of containers involving neo-Panamax ships sailing between Port of Newark and European ports. The Canadian government is funding the upgrade at Port of Saint John to berth neo-Panamax ships, using the same ship - railway business plan as developed by Melford Terminal at Guysborough.
Port of Sydney has set their sights on berthing the largest container ships afloat as has GICCT, with Port of Sydney betting on the Canadian Arctic navigation passage becoming available within the next few years. The Port of Newark is geographically closer by rail to Canada's largest destination for containers than any of the proposed Canadian transshipment ports, offering faster delivery of containers at lower prices to customers in the Greater Toronto area. An increase in container traffic along the Saint Lawrence Seaway would depend on transshipment traffic, except that very little has materialized.
India's Game Changer
India's economy needs a terminal capable of berthing the largest container ships afloat, and for political and some economic reasons, a domestic port is preferred to using an offshore foreign port. The container terminal presently under construction shares the same depth as the container terminals at Tangier and GICTT. Within the next few years, the Suez Canal would likely offer twin navigation channels, opening the door to negotiation to transit slightly larger container ships, perhaps equipped with bow wave deflectors when sailing through the canal and allowing the bigger ships to sail to Tangier, Eastern Canada and GICTT.

The sailing distance between India's new port and several east coast ports that include Newark and Sydney is shorter than to west coast ports such as Long Beach or Vancouver. GICTT could undertake transshipment between mega-size ships and barge tows that will carry containers along America's inland waterways. Likewise in Eastern Canada, transshipment to and from a mega-size container ship sailing to and from India's super port would connect to vessels that sail the Saint Lawrence River and Seaway along with coastal vessels that sail to several American east coast ports.
Asian Trade
India's super port would involve Indian coastal ships connecting to other Indian coastal cities and smaller vessels that sail the navigable rivers of India and Bangladesh. The nearby super ports of Vizhinjam and Colombo would compete for trade sailing both to Europe and North American east coast, with the Colombo terminal connecting to nations such as Myanmar, Thailand, Western Malaysia, Western Indonesia and Western Australia. The business cases of both Port of Sydney in Eastern Canada and GICTT would depend on vibrant future trade between North America and India plus other nearby nations.
While the majority of consumer items appearing on North American retail shelves originate from China, industries located across India are becoming competitive and offer future prospects for competition with Chinese products. Consumer items made in India are already beginning to appear in increasing numbers on retail store shelves. The growth trend is expected to continue over the next several years. While ships from China sail to numerous east coast ports, the volume of trade with India would likely require a weekly sailing of a mega-ship to each of North America's transshipment terminals.
Conclusions
While the numbers of containers arriving North American east coast ports have fallen short of initial projections, the opening of a container super-port in Southwestern India promises to greatly enhance future business at the east coast ports. The opening of the Indian port also holds the promise of improved business prospects for the international transshipment ports being planned to open near New Orleans and at Nova Scotia, Canada. Authorities at the Suez Canal will decide, upon completion of twin navigation channels, as to whether to grant passage to larger container vessels that could sail to Gulf Coast and Eastern Canada.
Of the five container ports being considered for Eastern Canada, there is a high risk of at least two ports aimed to serve neo-Panamax ships of being unable to process sufficient containers to assure feasible operations. One of the ports is actually being developed to curtail a perceived monopoly in railway container transportation between Eastern and Central Canada, by providing competition. There are prospects for future trade between India and North America to greatly increase, with a substantial portion of that future trade being carried along the Saint Lawrence Seaway to Great Lakes ports.
The opinions expressed herein are the author's and not necessarily those of The Maritime Executive.