Public-Private Partnerships Support Seaport Development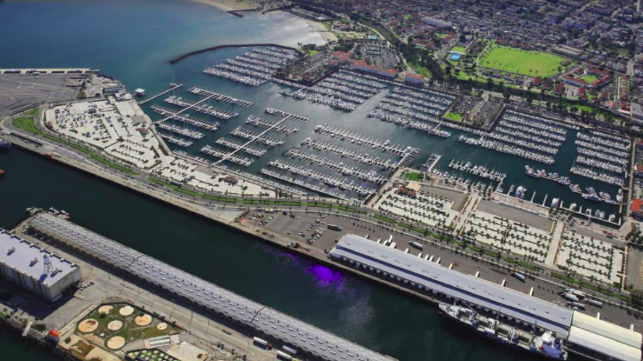 Strange as it might seem, the threat of administration-imposed tariffs has not slowed investment in America's ports. Most are already engaged in making upgrades, performing maintenance, expanding to facilitate larger ships and constructing new storage facilities. Many have already deepened shipping channels, built new locks and invested in larger cranes and other facilities. This is all happening because of the advent of the new and larger neo-Panamax ships, which can transport 10,000 or more containers.
The improvements to harbors and terminals mark an ongoing growth in port infrastructure. The impact on local and regional economies is huge - representing billions of dollars and thousands of new jobs created.
Here are just a few examples of the exciting infrastructure developments under way at America's ports:
- In Alabama, the State Port Authority is a major driver of the economy, with a $22.4 billion economic impact. There are plans now to enlarge the Mobile Ship Channel at a cost of $388 million. Port Authority officials will work with the Corps of Engineers to make the channel deeper and wider to accommodate larger ships.
- The Port of Houston, the largest container port on the U.S. Gulf of Mexico, is a prime example of how growth has impacted expansion. The port recently received eight new ship-to-shore cranes as part of $100 million in investments at its Bayport Container Terminal. A $49 million contract was also awarded recently for construction at a container yard that will add 50 more acres of storage.
- A $36 million modernization project at Washington's Port of Everett will soon get under way. The project will be the largest capital project by dollar value in the port's history and the largest maritime construction project currently under way on the West Coast. Port officials say they have invested millions of dollars since 2015 to make the port ready to receive larger ships with more cargo.
Public-private partnerships
Many port projects are recognized as public-private partnership (P3) engagements. The Port of Los Angeles is currently seeking a private developer to renovate the San Pedro industrial waterfront area into a social setting with dining, shopping and entertainment. The port is currently involved in a similar project through a P3 - redeveloping a 40-acre retail strip.
Last week, Port of LA officials released a prospectus and announced plans to issue formal requests for qualifications (RFQs) and requests for proposals (RFPs) later in the year from developers interested in renovating the Cabrillo Way Marina into a commercial development. They are seeking a developer that will lease, operate and build the 87-acre marina space.
An RFP will soon be issued by the Port of Camas-Washougal in Washington for a developer for another P3 project. After a recent purchase, the port now owns more than 30 acres of land and wants to find a partner to develop the site. Some suggestions for the property include a cultural/conference center, shopping, restaurants and office space.
Trade is critical to American prosperity. Growth in the nation's ports is key to ensuring that commerce continues to grow and more jobs are created. The recent construction and development activity at America's ports represents the health and strong future of the industry.
Mary Scott Nabers is president and CEO of Strategic Partnerships Inc., a business development company specializing in government contracting and procurement consulting throughout the U.S. Her recently released book, Inside the Infrastructure Revolution: A Roadmap for Building America, is a handbook for contractors, investors and the public at large seeking to explore how public-private partnerships or joint ventures can help finance their infrastructure projects.
The opinions expressed herein are the author's and not necessarily those of The Maritime Executive.