Offshore Platform Could Boost Search and Rescue Operations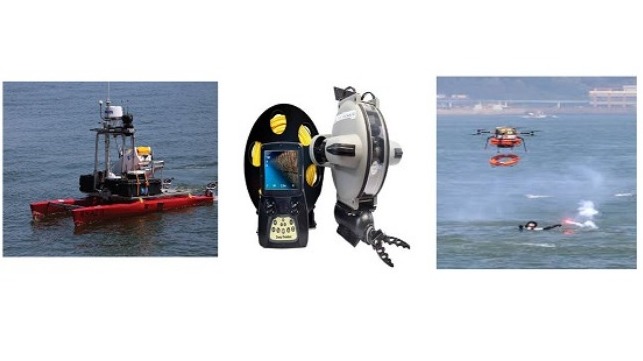 The enormous loss of life, especially migrant fatalities recorded in the Mediterranean, has continued despite the IMO's attention on maritime safety through conventions and new technologies. Offshore search and rescue (SAR) platforms could help reduce such tragedies.
The most important factor in SAR efforts is time. To prevent drowning and hypothermia, search and rescue centers need to respond quickly on receiving distress signals, detect the distress location, collect accident data to assess the situation and then plan and respond by deploying SAR units.
Statistics have shown that existing search and rescue efforts takes long time from the receipt of the distress alert and until the search and rescue units reach the distress location. For example, in September 2002, the ferry Le Joola capsized and 1,864 people died before SAR responders could reach them. Delays occurs due to a number of different factors including the distance from the incident, weather conditions, inaccurate location, and time needed for dispatching officers and resources.
The use of offshore SAR platforms, used for the rapid deployment of marine and aerial robots, could boost response times. Such a platform could be fixed by anchor and could be operated by a minimal number of expert SAR staff in accordance with International Aeronautical and Maritime Search and Rescue (IAMSAR) Manual guidance. This would offer a cheaper, more efficient and easily maintained solution that can be integrated with SAR respond system requirements in hazard and challenging environments in the open seas. It could also be used to track vessels, in salvage operations and for underwater surveys.
The role of the platform is to provide a quick response to locate survivors using a drone's camera and to then drop safety and medical equipment while the situation is assessed further. An unmanned capsule could be launched to provide an inflating life raft, and underwater ROVs could collect data and assess the situation and the condition of any vessels involved. These tasks could be initiated before other SAR assets arrive on scene.
The offshore SAR platforms could be distributed in high-risk areas including migration routes and heavy traffic areas. The IMO should encourage cooperation between governments, research centers, SAR volunteers and companies to develop offshore SAR platforms. It could facilitate research, establish global standards, support legislation and fund development projects. The platforms could then become efficient tools for mass rescue operations.
The concept for the offshore SAR platform has been developed in a dissertation submitted in partial fulfilment of the requirements for the award of the degree of Bachelor of Science for cadets Hassan Kadous, Antony Magdi and Mohamed Gamal under the supervision of Captain Abdelkhalik Kamal Eldin Soliman Selmy, Lecturer at the Maritime Transport Technology Department of the Arab Academy for Science and Technology & Maritime Transport.
The opinions expressed herein are the author's and not necessarily those of The Maritime Executive.