Never Stand Still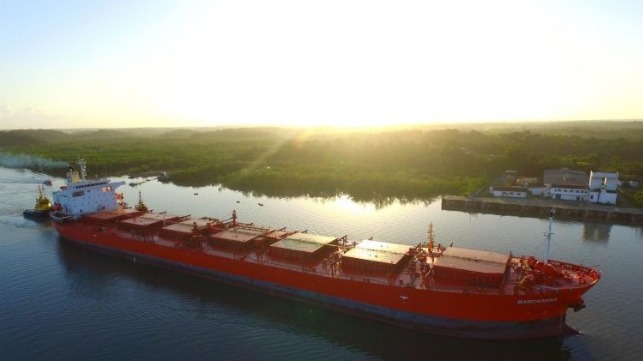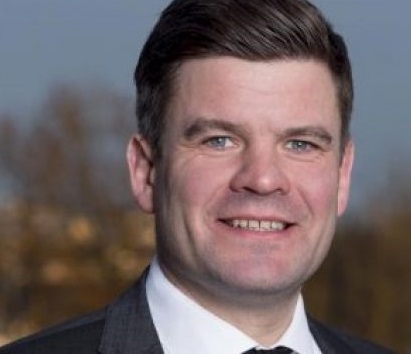 Shipping firm Torvald Klaveness approaches business, ocean development and the environment in the same manner – with open horizons and a drive to improve. CEO and President Lasse Kristoffersen epitomizes a company that, despite its established name, is anything but traditional.
Lasse Kristoffersen thinks fast, speaks fast and moves fast. The man who in 2011 became the first CEO of Torvald Klaveness from outside the Klaveness family has just left the stage at Nor-Shipping's Opening Oceans Conference (OOC) and is about to head to a board meeting, but he still wants to take time to outline his vision for a company that, like him, never stands still.
The art of reinvention
"The only way to survive as a company for as long as we have is to be open to new ideas," he explains. "People may associate our name with tradition, but we always look forward rather than back – you can see that in the way we've evolved. We've basically reinvented ourselves every 10 to 15 years."
Indeed they have. The company started out with crewing and has since been involved in brokerage, technical management, reefers, and a derivatives based operating model. It basically invented the concept of dry bulk pools, and, amongst other things, now champions a unique combination carrier concept. It operates a fleet of around 120 vessels, with boxships and bulk carriers joining their combination siblings.
The only constant, it seems, is change. So what drives it? "Our business is dictated by the challenges our clients face and the issues shipping has to deal with," Kristoffersen states. "We adapt to solve problems and establish a competitive advantage. There's no point in doing what everyone else is doing."
Combined benefits
At present the challenges, issues and problems Torvald Klaveness seems intent on addressing are anchored in two key themes – the environment and digital technology. Kristoffersen sees the two as being interconnected and is spearheading a company drive to "improve the nature of shipping."
"We want to ensure better environmental performance for our fleet, and for the industry and society in general, with digital technology as both a tool to help achieve that, as well as being a way of delivering enhanced services and value for our customers. We're approaching that in a number of ways," he explains.
The first is through the company's combination carriers, which are designed to maximize utilization rates through their flexibility, or as Kristoffersen simply says, "to always carry cargo." Kristoffersen has firm ambitions to grow his fleet and consolidate a world leading position in this niche. When he does so, those vessels will be environmental leaders, as Torvald Klaveness also has the objective of only buying steel that produces 50 percent less CO2 than competing tankers and bulkers.
Future potential
The next key pillar is Klaveness Digital, a new division launched in 2015. Klaveness says that the unit is a game-changer, with a dedicated team of 15 (anticipated to grow to 20 this year) focused on data analytics and new digital products and services to both generate additional revenues and address customers' "pain points."
"We want to create value for customers through data – ours and theirs – developing platforms that deliver tangible benefits for their businesses," he says. The team's products are already helping to optimize vessel performance, forecast supply and demand, and manage cargo logistics. "We're always looking for the next big idea and with increased levels of, and access to, data the possibilities for building a more sustainable shipping industry are huge."
Nor-Shipping 2019, which will take place in Oslo and Lillestrøm, Norway next June, will be focused on both sustainable shipping and further ocean industry development. Does Torvald Klaveness have plans to get involved in the latter? Kristoffersen appears, as ever, open to ideas. "I can't predict the future," he smiles, "but I can say that we have to keep moving forwards, constantly looking for new ways to create and capture value."
And with that he's moving himself, off into the immediate future, a new meeting and, maybe, the next big idea.
Kent Erik Kristiansen is the Communications & Marketing Manager for Nor-Shipping, the organizer of Nor-Shipping 2019 and Opening Oceans 2018.
The opinions expressed herein are the author's and not necessarily those of The Maritime Executive.