Landmark Case Changes Offshore Wind Legal Landscape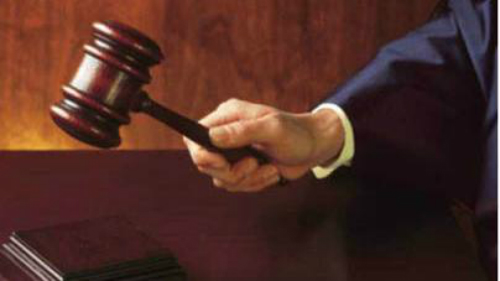 A recent U.K. Supreme Court ruling regarding two offshore wind farms at Robin Rigg in the Solway Firth, changed the legal landscape surrounding offshore wind farm design and construction. Ken Kirby, partner and metallurgist at Brookes Bell Group, and Grant Greatrex, managing partner at ELAN Forensic, ask what this case means for disputes claims management in the offshore industry.
Offshore wind has an essential role to play in the global energy transition. With recent cost reductions providing a robust economic case for investment, the installed capacity of offshore wind will steeply increase (Figure 1). But significant challenges lie ahead, including the need to deliver and construct new and evolving wind turbine technologies in a logistically difficult offshore landscape. Asset owners, operators and contractors need to navigate a changing legal landscape, exemplified most notably in a landmark judgment passed this year in the U.K.'s Supreme Court.
Figure 1: Current installed OWF capacity in Europe (12.6GW) is set to more than double in the next five years with an additional 16.3 GW added to the OWF network. The UK will maintain the lead in total OWE installed capacity.
Landmark legal case
In August 2017, the Supreme Court handed down judgment in the high-profile case of MT Højgaard v. E.ON Climate & Renewables. The case concerned the foundation structures of two offshore wind farms at Robin Rigg in the Solway Firth, which were designed and installed by MT Højgaard and failed shortly after completion of the project. It was subsequently established that the grouted connection problems found in each foundation at Robin Rigg were being encountered across the industry and had arisen due to a fundamental failure in the industry standard design code (J101) that E.ON had specified for use.
The legal dispute concerned who bore the remedial costs in the sum of €26.25 million ($30.6 million). After hearings in the Technology and Construction Court and the Court of Appeal, the final judgment of the Supreme Court concluded that MT Højgaard was contractually responsible for the problem encountered, as it had failed to deliver foundations that were fit for their purpose.
This judgment sets a precedence of a high threshold of responsibility on suppliers and contractors that their work is fit-for-purpose, even where clients have specified the use of a standard that proves to be flawed. The consequences of this ruling for suppliers to the offshore wind industry - and employers alike - is significant and will mark the nature of future contract design and management.
Drivers of disputes
The MT Højgaard v. E.ON Climate & Renewables case is just one example of an increasing number of offshore wind disputes in today's industry, illustrated in Figure 2 below.
Figure 2: Current landscape of legal disputes in offshore industry
A recent study by GCube revealed that more than 40 percent of the total number of offshore wind farm insurance claims currently relate to cables, 15 percent to foundations, 13 percent to electrical issues, seven percent to each collision and assembly, with blades, lightning and fire making up the remainder. According to Genillard & Co, since 2010 there have been over 10 claims per year regarding these issues, with approximately 100 days of downtime per incident and a cost of over €350 million ($400 million) to the industry.
Future claims
Continued technological innovation and new challenges across the full project lifecycle for new build will create the environment for future claims spanning:
• Technology; including foundation design, floating platforms and increasing structural loads
• Topography; including deep water, distance to shore and zoning conflicts
• Construction; including design innovation, joint ventures and cost reduction
• Contracting; including multi-contracting, risk management and supply chain
Following the pattern set by onshore wind farms, it is likely that design and construction flaws not apparent at the time of wind farm commissioning will – several years in to operation - start to impact the integrity, safety and/or performance of offshore wind farms, requiring costly remedial action.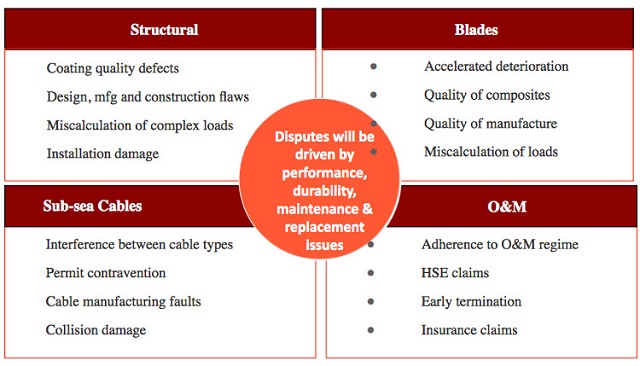 Figure 3: A snapshot of future disputes arising in the offshore wind industry
Mitigating claims risks and costs
Offshore wind farm design, engineering and construction is becoming increasingly demanding and innovative. Amid significant changes in the legal landscape, it is essential that all those involved in the supply chain are fully apprised of their legal position, and proactively manage their contracts and project execution to minimize the risks of disputes and to prepare adequately for commercial litigation where it does arise.
Brookes Bell and ELAN Forensic have launched a commercial partnership aimed at delivering best-in-class expertise for every offshore wind farm project and dispute.
The opinions expressed herein are the author's and not necessarily those of The Maritime Executive.