Carrier USS Lincoln Returns to the Fleet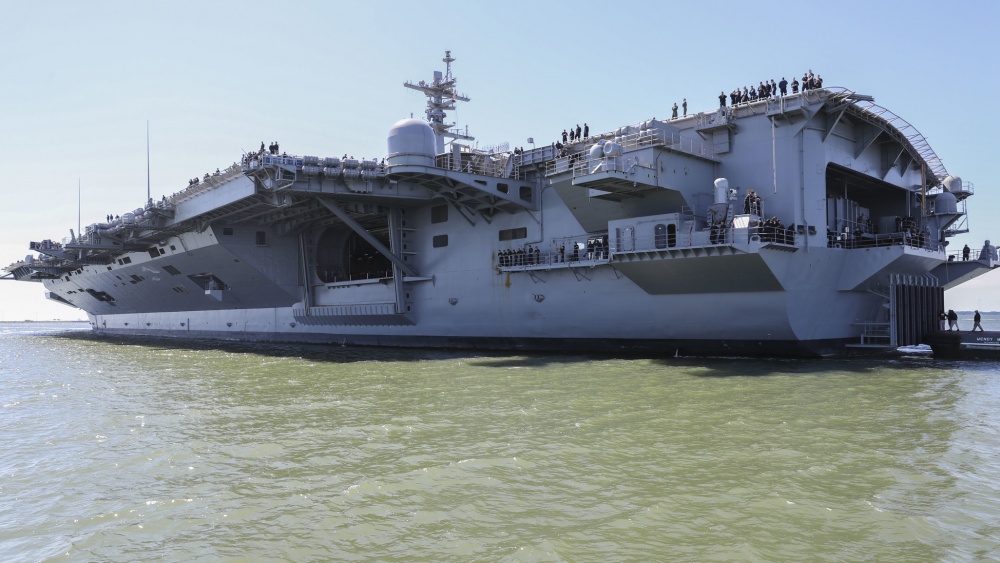 The USS Abraham Lincoln (CVN 72) was redelivered to the fleet May 12, marking the successful completion of its refueling and complex overhaul (RCOH) carried out at Newport News Shipyard.

At sea for the first time since March 2014, the crew conducted rigorous tests of engineering components, the modernized combat systems suite and flight deck equipment that supports Lincoln's mission at sea. Damage control capabilities and basic deck seamanship were also checked to ensure both the ship and the crew's operational readiness. The ship marked its return to the fleet after four days of sea trials with high-speed maneuvers that tested the ship's systems and crew.

"Every Sailor, shipyard worker and contractor involved with RCOH and redelivery should be standing tall as we bring this mighty warship back home to Norfolk and put her back into service for the U.S. Navy," said Capt. Ronald Ravelo, Lincoln's commanding officer. "Getting Lincoln back into the fight was truly an all-hands effort, and I could not be more proud of the crew who helped make that happen."

The carrier began its RCOH period in March 2013. During the four- year evolution, Lincoln Sailors amassed more than 2.5 million man-hours toward the completion of RCOH. Sailors, shipyard workers and contractors worked side-by-side on board the ship, working to achieve such milestones as refueling the ship's propulsion plant, modernizing combat systems and upgrading infrastructure all imperative to allowing the ship to serve another 25 years in the fleet.

"Approximately 33 percent of Lincoln's lifecycle maintenance was performed during this RCOH," said Cmdr. Hannah Kriewaldt, chief engineer. "Additionally, the crew took on an unprecedented volume of production and testing efforts. Every distributed system was secured, retooled, and brought back to life. The shipbuilders, other maintenance providers, and ship's force should be very proud having breathed new life into Lincoln for another 25 years."
This article was written by CVN 72 Public Affairs and appears courtesy U.S. Navy News. It may be found in its original form here.
The opinions expressed herein are the author's and not necessarily those of The Maritime Executive.