ZF Introduces Condition Monitoring Technology for Thruster Systems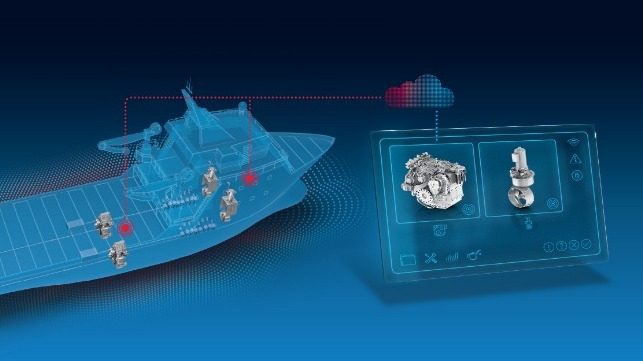 ZF Marine Krimpen will be exhibiting at the Maritime Industry Exhibition to be held in Gorinchem, the Netherlands, from May 7-9, 2019. This event is a major highlight on the Dutch marine market's calendar and this year marks the 15th anniversary of the exhibition, which is a good reason for ZF to also present some of its highlights.
In addition to a comprehensive product portfolio consisting of 360° steerable thrusters and control systems, ZF will be introducing its Condition Monitoring System at booth D.118.

As a specialist for propulsion systems, ZF's intelligent system helps shipyards, shipping companies and fleet operators maintain the safety and efficiency of their ships. The Condition Monitoring System is equipped with various sensors and an intelligent electronic evaluation unit. This system measures vibrations which indicate the condition of the bearings and gears in the thruster's upper and lower gearbox. The measurement results help the operators identify early on which components need to be replaced or maintained. This means repairs can be planned in advance and a worsening in the conditions of the components can be avoided, all of which prevent downtimes and shorten maintenance times. It also extends the service life of the monitored systems and components, allowing the operators to concentrate on their main job.

Visitors to the exhibition will also have an opportunity to learn more about the oil cleaning system. Peter Toxopeus, Sales Manager at ZF Marine Krimpen B.V., says: "Particularly with biodegradable oil, it is important to keep contaminants, such as water, out of the system so as to prevent downtimes caused by mechanical failures." By heating up the oil, the water is evaporated, a cotton filter filters out the particles down to 1 µm. Clean oil is pumped back into the system which extends the service life of the oil by 10 to 15 times. In conclusion, fewer oil top-ups are needed which means operators save money.
The products and services herein described in this press release are not endorsed by The Maritime Executive.