Woodward L'Orange Switches to 100% Recycled Packaging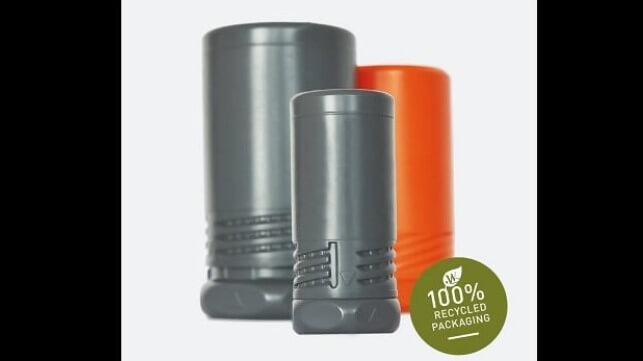 Woodward L'Orange – one of the world's leading manufacturers of injection systems and engine components used in ships, powerplants, oil platforms, trains and mining vehicles - has strengthened its environmental commitment with the announcement it is switching to a new range of fully recycled plastic packaging for its products.
The company, which reduced its own CO2 emissions by 80% in 2022, is moving to 100% recycled packaging – made from a range of post-consumer recycled household materials including yogurt pots and shampoo bottles. This will complement its wider packaging strategy of using cardboard, wood and recyclable materials wherever practical.
"As an organization we are fully committed to reducing the impact we have on the environment wherever we can and this is our latest step on that journey," said Franziska Rothfuss, Sourcing Manager, Woodward L'Orange.
"Our products help our clients by combining low pollutant emissions, low fuel consumption, maximum reliability and a long service life, so it makes absolute sense that we also seek to achieve this in our own operations."
Woodward L'Orange's branded packaging colour will be changing as a result of this move from its traditional orange, to a new grey colour, as it further ramps up its commitment to reducing climate impact in line with its own ambitions to become fully climate neutral.
Heiko Sieb, Container Management and Logistics at Woodward L'Orange, said: "We are pleased to successfully transition the protective packaging to recycled plastic. Using recycled plastic in packaging has many benefits, including reducing greenhouse gas emissions and conserving finite natural resources."
The switch to the new recycled packaging will be an interim one says Woodward L'Orange as it awaits further future packaging developments including compostable or residue-free degradable able to meet their packaging requirements in terms of impact resistance, weight, moisture, oil/heat/cold resistance and functionality.
"We're on a journey towards becoming a climate-neutral company, and this year will see us connect to the Glatten local heating network helping us to further reduce our CO2 emissions by a further 10%," Rothfuss from Woodward added.
The products and services herein described in this press release are not endorsed by The Maritime Executive.