Waterways Council, Inc. Presents 20th Annual Leadership Service Award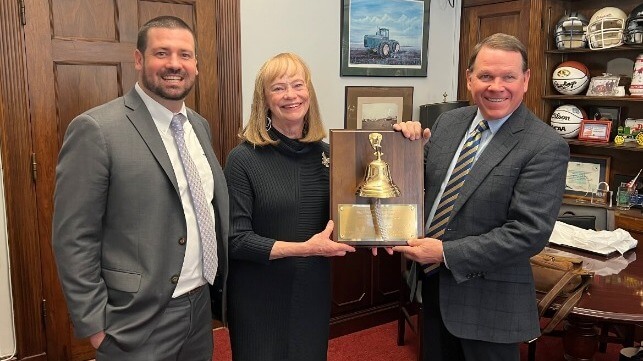 On February 8, 2023, Chairman Sam Graves (MO-6) received Waterways Council, Inc.'s (WCI) 20th Annual Leadership Service Award for his steadfast, continued leadership on inland waterways and port issues. As a former small businessman and sixth-generation family farmer, Rep. Graves well understands the importance of the inland waterways system in the transport of America's key commodities. His 6th District in Missouri includes the Missouri and Mississippi Rivers. In the 118th Congress, Rep. Graves is the Chairman of the House of Representatives Transportation & Infrastructure Committee. He was presented the award on February 8 in his office on Capitol Hill in Washington, DC by Cherrie Felder, Chair of WCI's Board of Directors, and Tracy Zea, WCI's President and CEO, during WCI's 2023 Washington meetings.
The products and services herein described in this press release are not endorsed by The Maritime Executive.