USS Indiana Takes Gold at Resolve's 18th Damage Control Olympics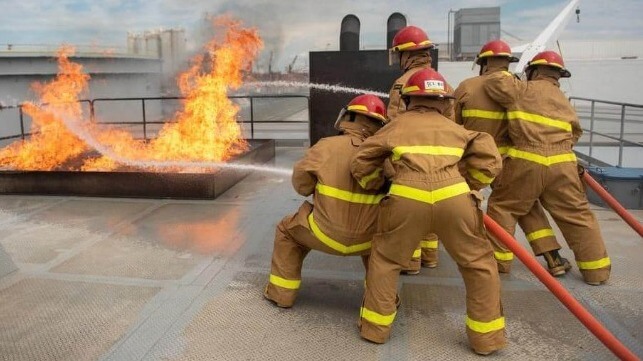 [By Resolve Academy]
If you work onboard a steel tube hundreds of feet underwater, you need to be proficient at extinguishing fires and controlling flooding. So maybe it's no surprise that the damage control team of the Virginia-class fast-attack submarine USS Indiana (Groton, Conn.), led by Machinist's Mate Auxiliary 1st Class William Youngs, took home the gold in the 18th annual Damage Control Olympics, hosted by Resolve Academy at Fleet Week Port Everglades on Tuesday (April 25).
Service members from the USS Cole (Norfolk, Va.), USS New York (Norfolk, Va.), and USCGC William Flores (Miami, Fla.) also competed alongside the USS Indiana. Resolve Marine hosted the 50 participants and an additional 50 invited guests who visited throughout the day.
Resolve Academy created Damage Control Olympics almost 20 years ago to recognize the invaluable contributions of the men and women who serve our country. For those competing, the various drills simulate real-life emergencies that a sailor could experience onboard a vessel at sea, providing valuable experience in a fast-paced, competitive environment. This year's teams competed in a series of timed practical training exercises and shipboard emergency response scenarios, including interaction with live fire, smoke-filled environments, and a flooded ship chamber.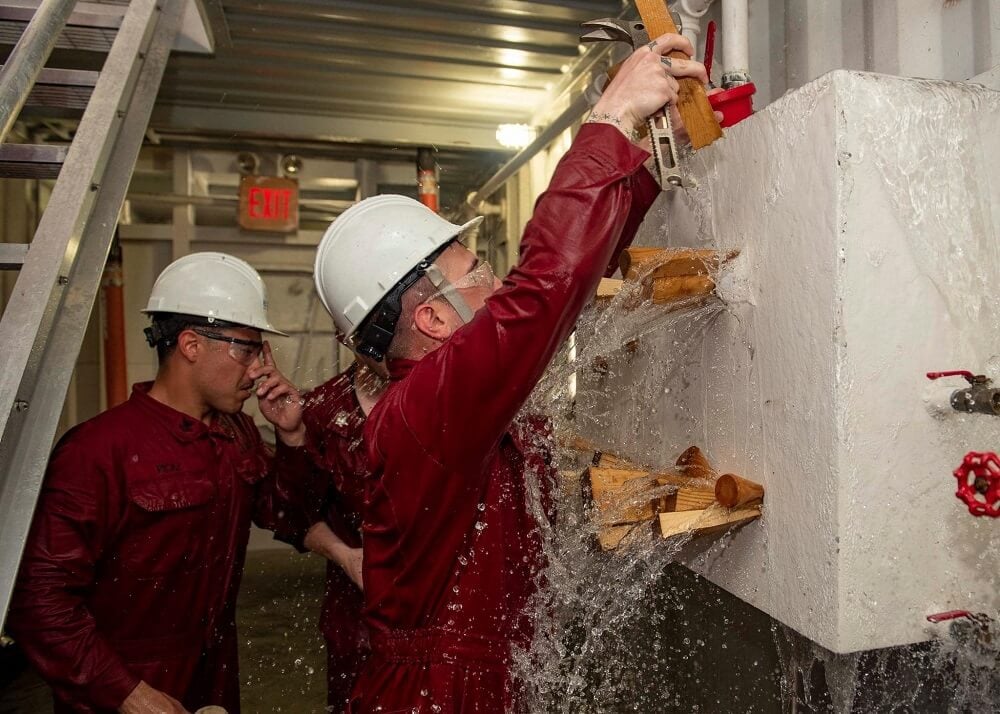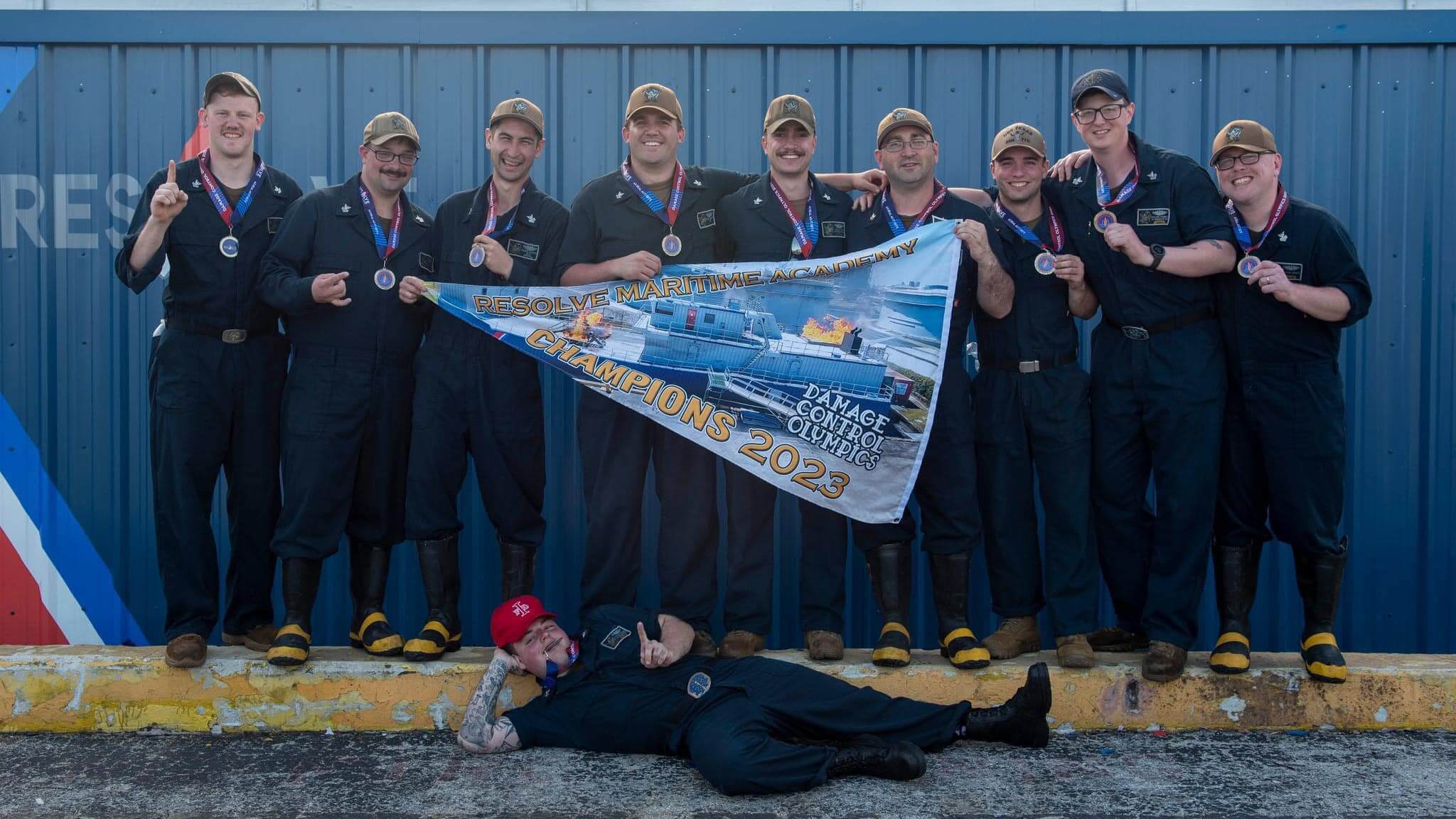 "It was a great event in a beautiful new facility," said Rear Adm. Tom Williams, Commander, Expeditionary Strike Group TWO. "It added some fun competition to a vital discipline that is ingrained into each and every Sailor who has served aboard a ship since the U.S. Navy's inception."
"I feel really proud that we did this for the submarine force," said USS Indiana Culinary Specialist 2nd Class Spencer Fitzsimmons. "Damage control is kind of our bread and butter because if we aren't proficient at it, we lose the ship."
The competition, hosted at Resolve Academy in Fort Lauderdale, Fla., included four simulated emergency response events: a P-100 exterior firefighting drill, an interior/ confined space firefighting exercise, a search and rescue operation, and a damage control drill. The event has become an annual tradition, anticipated by service members who see it as an opportunity to demonstrate their skills, learn from their peers, and bond with their fellow crewmates.
"It was an honor to once again host the remarkable Fleet Week vessel teams," said Lana Farrell, Executive Director of Resolve Academy. "This year, the teams faced greater challenges than ever before, navigating through our newly updated and much larger training facility, the T/V Resolve Vision. Despite the increased difficulty, teams displayed remarkable leadership, unwavering dedication, and an unparalleled sense of teamwork. We look forward to continuing this tradition for the years to come."
Thanks to our sponsors; Resolve Marine, Mission Resolve, McAllister Towing, and Celsius Fitness Drinks.
The products and services herein described in this press release are not endorsed by The Maritime Executive.