Tug Juraid Benefits from Solasolv Navigation Safety Aid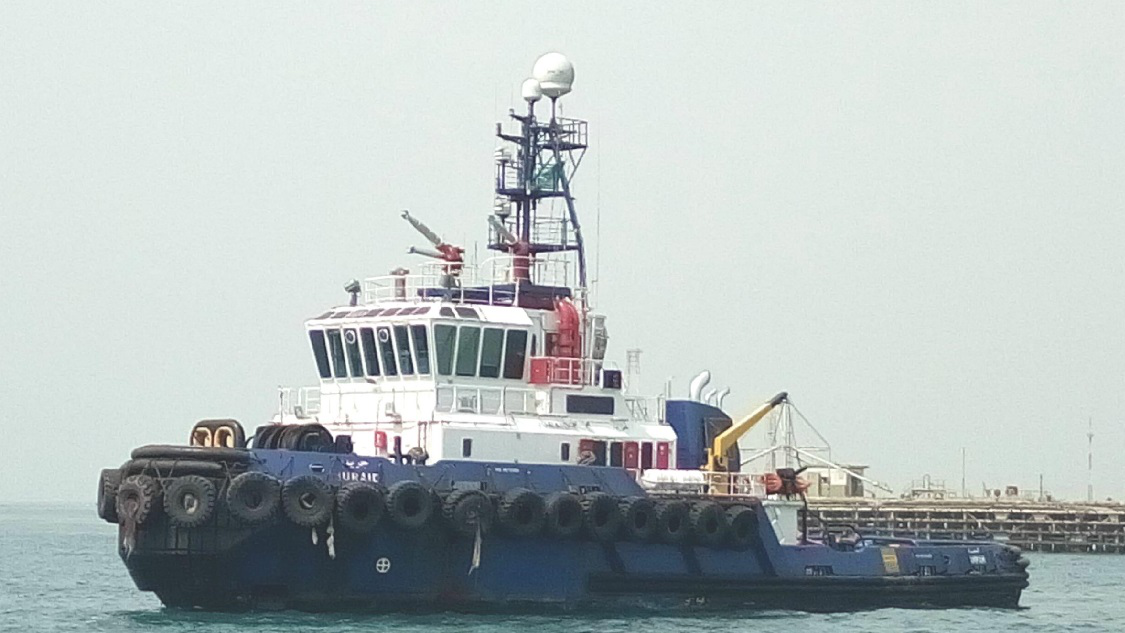 The 21 year-old tug JURAID recently underwent a dry-docking overhaul and as part of the refurbishment 40 of Solar Solve Marine's brand leading SOLASAFE® roller sunscreens were installed at the windows in the wheelhouse.
Type Approved by ABS, DNV-GL and Lloyds, when SOLASAFE® screens are in use they protect the people in the wheelhouse from the sun's heat, glare and uv light, creating a safer and more comfortable working environment.
JURAID was built in 1996 by Belgian Shipbuilder Corporation NV, has a length of 41 mts (135 ft), beam of 12.7 mts (42 ft), weighs 846 gross tonnes and is operated by Saudi Aramco.
John Lightfoot, MBE, chairman of South Shields headquartered and multi-award-winning company Solar Solve Ltd commented, "The interesting facts about this vessel are not that it is biggest in size or the best in some way. It is to do with the quantity of screens supplied relevant to the size of the vessel. Often vessels ten times the size of this tug only need half the number of screens ."
"In the photo of the JURAID that accompanies this article it can be seen that it has a big wheelhouse, with 19 windows to the forward and side decks, with another 11 above in the angled roof. There are also 10 windows facing out onto the after deck, making up the requirement for 40 SOLASAFE® screens."
"When it comes to orders for SOLASAFE® roller sunscreens for just a single vessel of any size, only about 10% are for 40 or more. The crew on this tug will certainly be well protected from the intensity of the sun."
Full details of Solar Solve Marine and its Type Approved brand leading SOLASOLV® product ranges are available from the company's new website at www.solasolv.com or by email to info@solasolv.com or telephone +44 191 454 8595.
The products and services herein described in this press release are not endorsed by The Maritime Executive.