TTS Sells Major Part of its Activities to MacGregor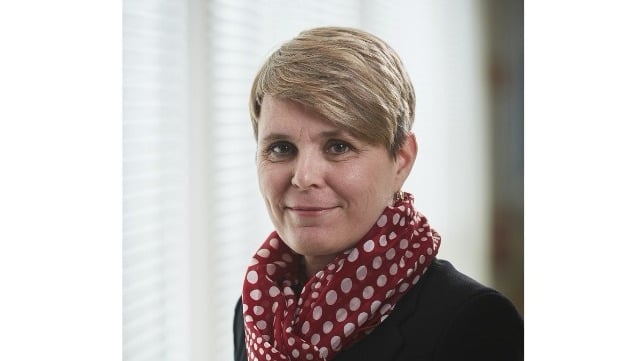 Norwegian-headquartered TTS Group ASA has entered into a sales agreement with MacGregor, a subsidiary of Cargotec Oyj listed on Nasdaq Helsinki Stock Exchange in Finland. The agreement implies a takeover by MacGregor of all TTS' assets except for TTS Group ASA and its Syncrolift business.
Agreed purchase price is MNOK 840 on an enterprise value basis. Final pricing is therefore subject to working capital and net debt adjustments at closing. Based on 3Q 2017 financials the transaction will be equivalent to NOK 7.0 per share and NOK 6.6 per share on a fully diluted basis.
Both companies are global providers of handling solutions and access systems and services for the marine and offshore industries. TTS has approximately 930 employees, while MacGregor activities counts approximately 2,000 employees.
"The ships equipment industry is moving towards larger, integrated units with global presence, offering a broader scope of products and services. In order to meet this challenge a combination of TTS's marine and offshore activities with MacGregor will be an important step in the consolidation of the industry, and is expected to be favorable to all TTS stakeholders in the long term," says TTS Group CEO Toril Eidesvik.
The Board of Directors will propose a significant dividend to the shareholders when the transaction is completed.
The new TTS - Nekkar ASA
TTS, proposed to be renamed Nekkar, will build its future operation around Business Unit Shipyard Solutions with its Syncrolift brand, and additionally seek new investment opportunities.
"We are proud of the business we are handing over to MacGregor, with its skilled workforce, products, solutions and services. The divestment demonstrates the value of TTS's contribution to the global marine and offshore industry for more than 50 years," says Eidesvik.
"Looking forward this event creates an excellent opportunity to build a new TTS based on our heritage, access to exciting technology and knowledge clusters in Norway, together with a strong and committed management team," she continues.
The remaining subsidiary, TTS Syncrolift has been a major supplier to shipyards worldwide during the last 30 years, with state of the art products for handling, launching and docking, and provides a solid basis on which to build the new TTS.
Conditions and formalities
The transaction is subject to approvals from relevant competition authorities. The approval process will start immediately. All approvals are expected within the third quarter of 2018.
TTS will summon an extraordinary general meeting in order to approve the transaction. Undertakings from more than two-thirds of the company's shareholders and bondholders are confirmed as of today.
The extraordinary general meeting in TTS shall also approve change of the Company's name from TTS Group ASA to Nekkar ASA, subject to closing of the transaction. The meeting is scheduled to be held on March 12, 2018.
The products and services herein described in this press release are not endorsed by The Maritime Executive.