Surprise Discoveries to go Under the Hammer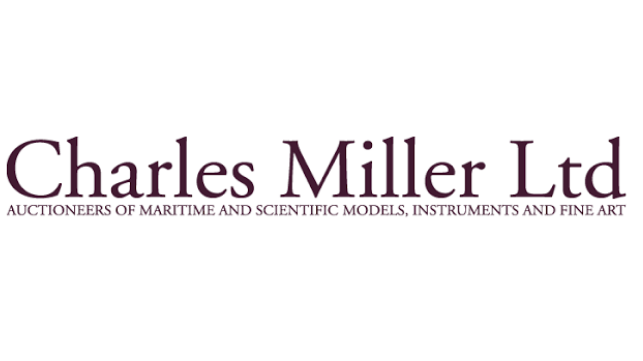 A very rare set of 12 mahogany Naval chairs (c.1795) found in a house in Spain which are estimated at £10,000-15,000 are just one of the surprise finds going under the hammer with Charles Miller on Tuesday November 6 in London.
Chairs such as this, which would have been used at an Admirals' table, are usually found in pairs, which therefore adds to the mystery as to how and why so many of them have been found abroad.
Another discovery is a model of the Turbine Steamer Andes that was found during renovation work at The Royal Alexandra & Albert School, Reigate, which is expected to fetch £3,000-5,000. The model was hidden in a long-locked storeroom in Gatton Hall and is thought to have been donated to the schools' Naval Cadet Force many years ago. Bursar, Peter Dawson said of the find, "We are delighted to have found an historical asset, the sale of which will provide additional revenue for the school." Money raised will go towards the charitable objectives of the school which helps children with difficult home circumstances.
A scale model of the passenger/cargo S.S. Evandale that was discovered a few years ago in a dovecote about to be demolished and was saved by the vendor carries an estimate of £400-600 and a souvenir bracelet from Nazi cruise liner M.V. Wilhelm Gustloff that was found in a bag of costume jewelry is expected to fetch £300-500. The bracelet would have been bought by passengers aboard the ship that was used during peacetime in Germany in 1938.
Other highlights of the auction include:
A solid silver miniature surveying Quintant (c.1830) believed to have been owned by Isambard Kingdom Brunel and passed to his son Henry Marc Brunel which is estimated £3,000-5,000. Although the lid is inscribed H.M. Brunel, Henry died childless therefore the Quintant passed down the female line via Isambard's daughter Florence Coleridge née Brunel who in turn had daughters. Some of Brunel's artefacts were donated to Bristol University in 1950 whilst others, including this Quintant were kept in the family until 1990.
The ship's bell from H.M.S. Africa (1905), the first ship from which an aircraft took a powered flight, carries an estimate of £2,000-3,000. In January 1912, the Navy (sensing that aircraft may have an important future role with the navy) used Africa as an experimental ship. She was anchored in the River Medway and fitted with a 100ft downward-sloping ramp extending from foredeck to bow and tested for strength by the crew jumping up and down on it. On January 10, Lt Charles Samson successfully completed the world's first powered flight from a ship. The aircraft moved quickly down the runway, dipped slightly after leaving it, but then pulled up and climbed easily. Samson circled Africa several times to the cheers of the crew and, after a few minutes, landed safely at an airfield ashore. It was a tentative start, but shipborne aviation had begun and by 1917 was an important part of naval operations.
Four lots all inter-connected by consecutive action will be included in the auction; a name board from the World War II battleship H.M.S. Duke of York is estimated at £3,000-5,000, whilst the flag she flew in action against S.M.S. Scharnhorst on December 26, 1943 is estimated at £1,500-2,500; An historically interesting Settle, constructed from the gangway boards and paneling of the P&O liner R.M.S. Rawalpindi, (which was sunk by Sharnhorst in 1939) will fetch £800-1,200; while a name board from H.M.S. Newcastle (who picked up the survivors of H.M.S. Rawalpindi) carries an estimate of £1,000-1,500.
The sale will also comprise a triple Leiden Jar Cell (c. 1780) – an early battery - that would have been used in a Gentleman's Laboratory carries an estimate of £8,000-12,000. An invitation from Nelson requesting the company of British Royal Navy officer Sir and Lady Hamond Bart to a ball at Ranelagh on June 1, 1803 will fetch in the region of £300-£500, and a stoneware jug from the 1875 British Arctic Expedition inscribed "Discovery" is estimated at £600-800.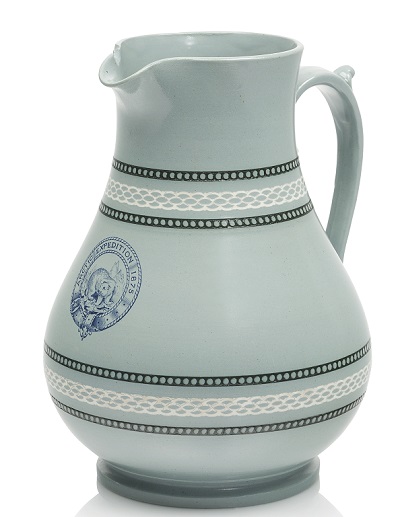 The products and services herein described in this press release are not endorsed by The Maritime Executive.