RS Issues Regulations for Composite Tank Containers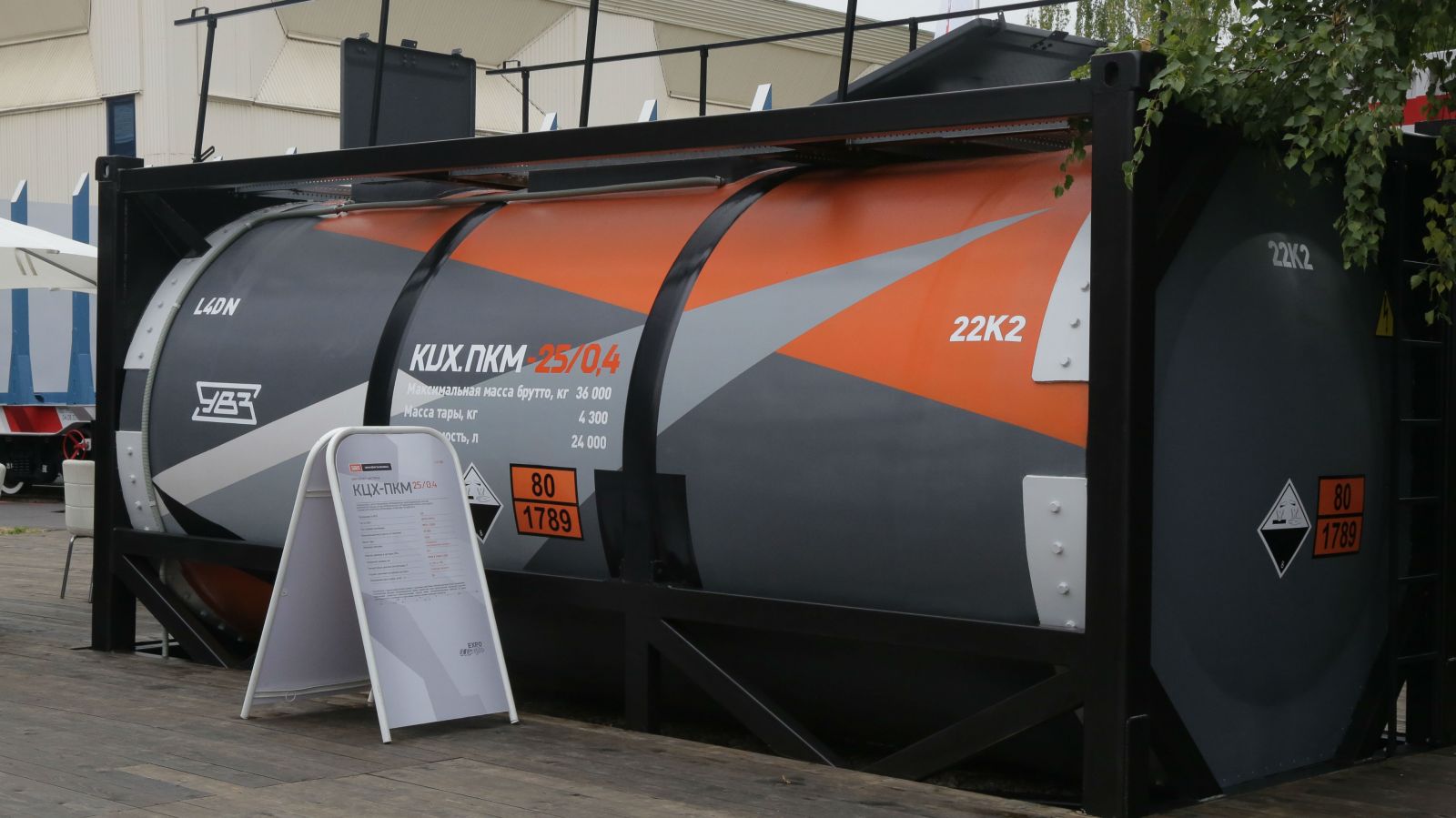 A new section - Part VIII "Containers from polymer composite materials" will be introduced to the Rules for Containers of the Russian Maritime Register of Shipping (RS).
The results of research activity on working out the normative requirements for tank containers with PCM vessel were approved by an expert committee. At a technical meeting arranged by the Register, representatives from leading enterprises engaged in development, testing and operation of the PCM products have recognized the novelty, applicability and practical relevance of the work performed and underlined industry interest in the certification of transportation facilities with the PCM vessels in compliance with national and international requirements.
Besides the new Part VIII, in the course of the research, the amendments to the RS Rules for Technical Supervision of the Manufacture of Tank Containers with PCM Vessel, RS Rules for the Technical Supervision of the Tank Containers with PCM in Service, as well as the proposals on updating the Methodology Instructions on design, manufacture, operation and repair of the pressure vessels for the storage and carriage of dangerous cargoes in Part III "Non-Metal (Polymer) Composite Materials" have been developed.
In the future, further rules will be developed. In particular, amendments in the International Maritime Dangerous Goods Code) will be made related to tank containers with PCM vessels that will allow carriage by all types of transport, including the transportation by sea.
These developments were sparked by the first Russian container tank with a vessel of polymer composite materials (PCM) intended for multimodal transportation of deleterious substances, chemicals and petrochemicals. The Register has participated in this project since 2013 together with leading Russian enterprises and operators of the container market - JSC Research and production corporation UralVagonZavod, Uralcryomash JSC, as well as the Center for Composites of Skolkovo Institute of Science and Technology (Skoltech).
In 2015, the tank container was subject to prototype testing under the RS supervision, including hydraulic, dynamic, static and fire resistance tests. Based on the test results, RS Certificates of Approval were issued.
The sample of the tank container with PCM vessel was presented to Dmitry Medvedev, Chairman of the Government of the Russian Federation at the stand of UralVagonZavod production corporation at the exhibition "Transport of Russia-2016" held in Moscow in December.
The products and services herein described in this press release are not endorsed by The Maritime Executive.