Romica Completes Deck Equipment Deal for Fugro Venturer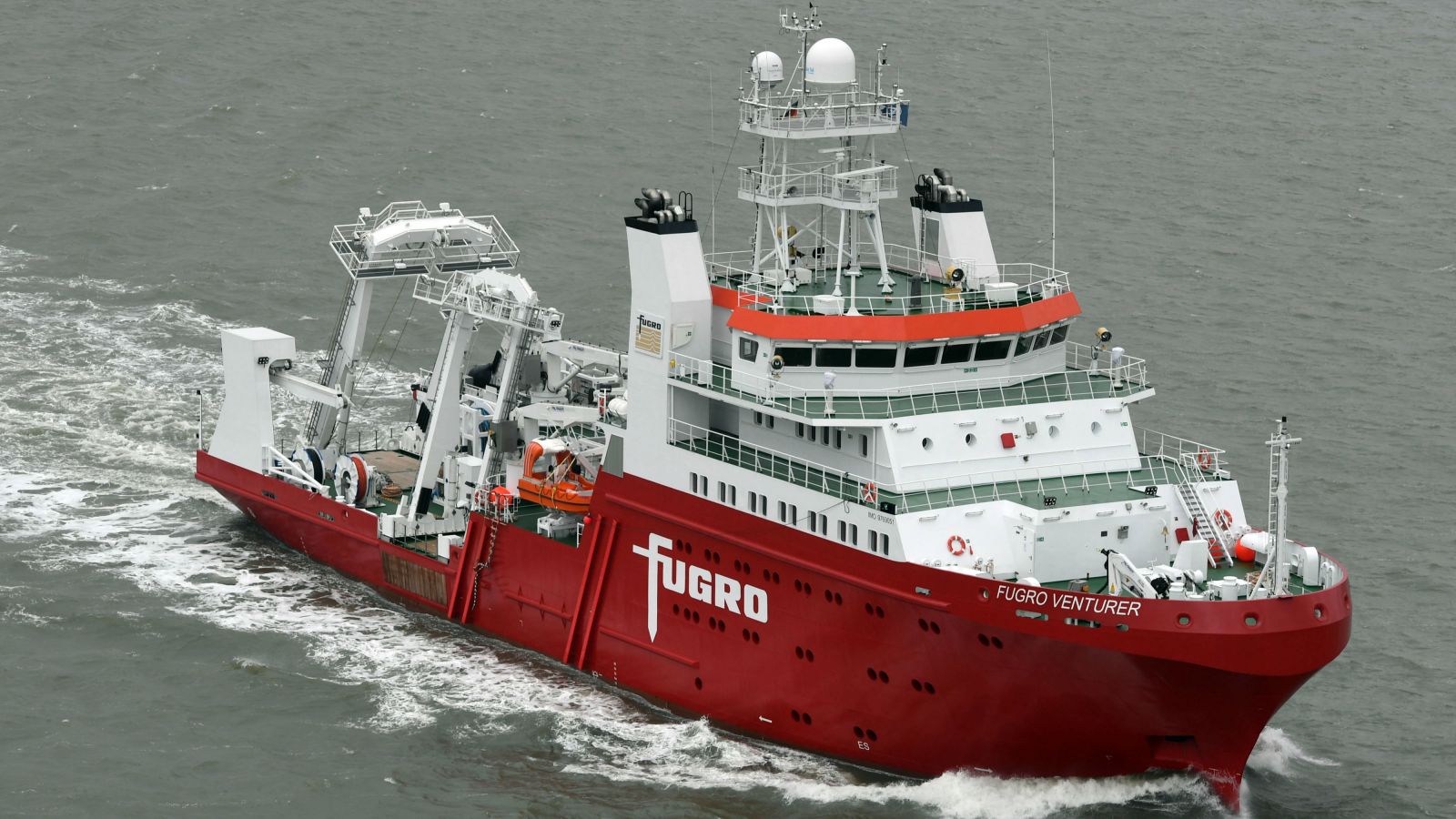 Yorkshire UK headquartered engineering company Romica has completed a major deal to supply deck equipment for a state-of-the-art new geophysical and geotechnical survey vessel operated by global offshore survey specialist Fugro.
Beverley based Romica provided equipment for the 2455 gross ton Fugro Venturer. The 71.5 meter vessel is one of the most advanced geophysical and hydrographic survey ships in the world and is built to undertake a range of geophysical survey work for sectors like oil and gas and renewables.
Romica managing director Bob Turner said the job was a complex and demanding one as it required bespoke engineering solutions.
"Romica has supplied equipment to more than eight Fugro geotechnical survey vessels in the last 10 years and our team brings collectively more than 50 years experience to the sector," he said. "We drew on all that expertise to provide a range of A frame and launch systems to suit a variety of seabed sampling and sensitive measurement devices. Our range included coring handling systems, side scan winches, sub bottom profiler winch systems and gun array handling systems."
Bob said the Romica team worked closely with Fugro on the project for more than three years designing equipment then manufacturing it at its plant in Romania before transporting it overland by truck to the shipyard and then helping to install it.
"We have built an understanding of how Furgo operate and what they want," he said. "We sit down and listen to them and then try and find solutions to what they require. This approach of working as part of their team and not just being remote and handing over an off the shelf product makes Romica different and gives us a competitive edge. Very few companies have our experience or are prepared to work as closely as we do developing the bespoke solutions the customer wants. No company knows as much as the owner about their vessel, that is why we sit down with Fugro and listen to their requirements. This approach delivers the best engineering solutions."
Bob said Romica is actively searching to win more work in the geotechnical ship building sector.
"We established a manufacturing hub in Romania 13 years ago which draws on a large maritime engineering skills base enabling us to undertake a broad variety of work," he said. "The last 12 years have seen Romica develop as a world leading manufacturer of marine lift equipment. This has been based around a strategy of developing relationships with survey operators and investing time helping them find optimum solutions for the handling of their survey systems. We believe that despite the downturn in oil and gas activity we can pursue a similar strategy in other sectors of the marine and lift equipment marketplace."
Romica's Romanian manufacturing plant recently acquired accreditation with DNV GL, the world's leading classification society for its repair and manufacturing operations which it operates from its 7000m2 fabrication facility.
Mr. Turner said gaining the prestigious DNV GL accreditation sends a strong message to the marine and offshore industry about the caliber of Romica's winches which already has certification for welding and fabrication including TUV ISO 9001, ISO 14001-2009, and TUV DIN EN ISO 3834-2.
The products and services herein described in this press release are not endorsed by The Maritime Executive.