Richly Illustrated Book on Arctic Published in Denmark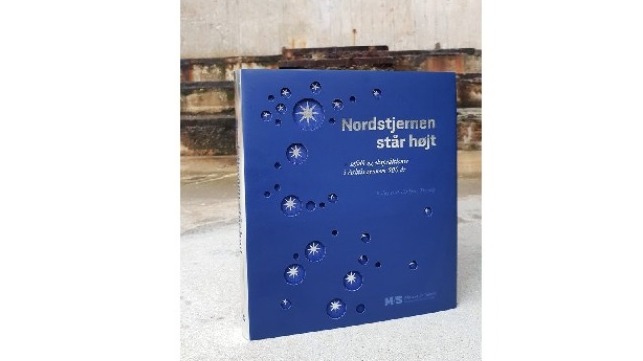 Nordstjernen står højt, which can be translated to The North Star stands high, is a new book published by the M/S Maritime Museum of Denmark. The book's 224 richly illustrated pages are packed with ships, sailors, traders and explorers of the Arctic.
The reader will travel back in time to the days of the Danish struggle with the Hanseatic League, to the world of rugged whalers on board large wooden ships, and to the life and times of a ship's boy and his mentor – the old sea dog the boatswain. We also investigate the future of Arctic transport for cargo as well as cruise passengers. We even travel all the way from Greenland to the Australian research stations in Antarctica.
Nordstjernen står højt is in Danish and edited by museum curator and maritime historian Thorbjørn Thaarup. It contains contributions by historians, sailors and shipping professionals.
The book is ready for order on May 1, 2019. The book can be ordered by sending an e-mail to the editor at tt@mfs.dk. The price is 299 dkr. + shipping.
The products and services herein described in this press release are not endorsed by The Maritime Executive.