Ocean Exports International Harbour Towage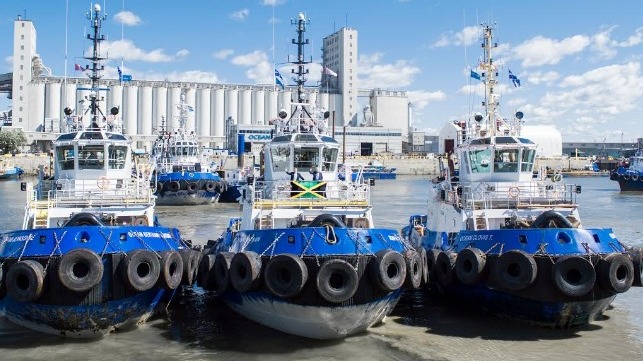 Ocean exports its harbour towage services internationally.
A ten-year contract with the Port of Kingston in Jamaica
QUÉBEC, June 12 2018 — Ocean is proud to announce the signing of a 10-year contract with
the Port of Kingston, Jamaica, for harbour towage services. Thanks to this new contract, Ocean
exports its harbour towing services internationally and pursues the implementation of its
development plan in the Caribbean.
State-of-the-art equipment and personnel will be deployed in the port area of Newport West,
Kingston, to meet the growing demand for harbour towing services. Three latest generation
tugboats from the Ocean fleet will be in service and will officially start operations at the end of
June. In total, some 40 jobs will be created locally with the opening of an on-site office. These
new members of the Ocean family will provide our on-site services and ensure that operations
are completed successfully.
"Ocean has been growing and developing over the last few years. Today is much more than a
contract for harbour towing services in the Caribbean. It's a new page in our history with the
launch of a new place of business in Jamaica. This project is in line with our business vision of
being a world-class organization and a trusted partner for all our customers," said Jacques
Tanguay, President and Chief Executive Officer.
Resolutely focused on the future, Ocean intends to maintain its status as a leader and continue
to grow while solidifying its foundations.
ABOUT OCEAN
Ocean, a major Quebec maritime company, operates primarily in Quebec, Ontario, New
Brunswick, Alberta, and now Jamaica. Nearly 850 employees carry out a multitude of projects in
the three major complementary sectors offered by Ocean, namely shipbuilding and repair,
harbour towing and shipping, as well as the rental of specialized marine equipment and
dredging.
The products and services herein described in this press release are not endorsed by The Maritime Executive.