Obituary of John J. Gallagher, founder of GMS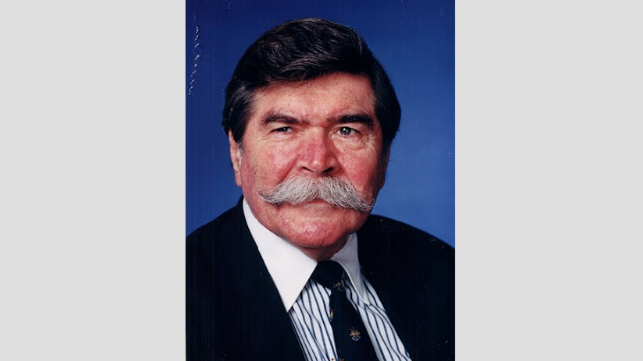 May 28, 2018, John "Jack" J. Gallagher of Alexandria, Virginia, and Washington, DC. Beloved father of Sean & Mary, Mike & Susan, and Annie & Jay; brother of William, James, and Joan Schoshinski; grandfather of Grace, John, Patrick, Christiana, Liam, Michaela, Robert, Morgan; and former husband of Anne Geiger.
Jack was a pioneer of the maritime environmental services industry. He contributed to the development of many of the tools of the industry including the U.S. Navy's inflatable oil boom, held dozens of patents, was involved in most of the major oil spills since 1973, helped shape the regulations for the industry, was the founding Director of the Center for Marine Environmental Protection at the Massachusetts Maritime Academy, founded Gallagher Marine Systems, a maritime environmental consulting firm, and authored his life story, Oil Spill Jack. He was also an attorney, specializing in admiralty and patent law, and an aeronautical engineer, serving in the U.S. Air Force as an aircraft maintenance officer during the 1950's in France. He also was an accomplished artist, sculptor, historian, and world traveler. In addition to these professional accomplishments, Jack was a compassionate, creative man of integrity who loved to help people, especially those in need. He was also a recovering alcoholic who was very grateful to his many AA friends for the mutual support they shared for over 50 years. He will be dearly missed by the many people he touched, especially his family.
Once a generation a person comes along who changes the way things are done. That is Jack Gallagher, a larger than life character unafraid to step on the deck of a foundering ship, amidst pounding seas and find a way to oversee her salvage. This is a true story told in Jack's own words of an industry at a time when ships grew to be the Super tankers and enormous containerships of today. When the threats to both life and the environment from the enormous forces of the sea loom over the enormous vessels, which today carry the food and energy and goods which make our world go around, it took a special breed of man and company to meet those challenges. This is Jack's story and the story of so many men and women and companies who invented modern big ship salvage and environmental response. From the pristine waters of Alaska and the Exxon Valdez to the oil sodden Persian Gulf after the first Gulf war to every coastline of America, where big ships came to grief, the creative, fearless hand of Jack Gallagher and the world of brave and ingenious salvors fill these pages.
Friends may call at DeVol Funeral Home, 10 East Deer Park Drive, Gaithersburg, MD, on Saturday, June 2, 2018 from 2:00 to 4:00 and 6:00 to 8:00 p.m. Mass of Christian Burial will be offered at St. Peter's Church, Olney, MD, on Monday, June 4, 2018, at 11:00 a.m. Interment at Gate of Heaven Cemetery. In lieu of flowers, memorial contributions may be made to Seamen's Church Institute, https://donate.seamenschurch.org/give
The products and services herein described in this press release are not endorsed by The Maritime Executive.