New Sailor App for Yachting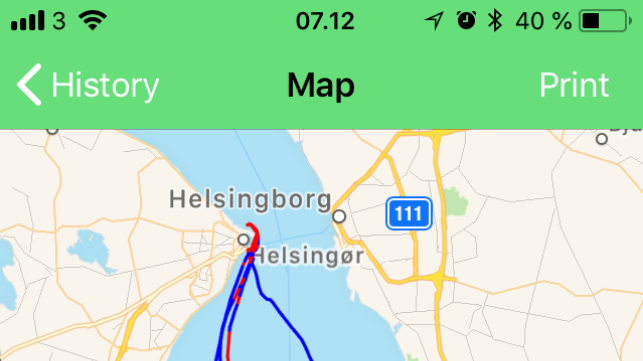 Recently an iPhone/iPad app for GPS tracking and logbook keeping has been released.
It's aimed at yachtsmen wanting:
- a simple and systematic way to track and log cruising from harbor to harbor
- a record of observations on wind, sea and weather conditions during cruising
- analysis of speed, engine and sails set hours
- free-text notes editable before, during and after cruising
- display of current and historic tracks in lists and on maps
Price: US$14.99
The app may be used standalone, or connected to the optional website SailorLogBook.com that gives:
- backup and restore of app data
- access to automatic harbor retrieval
- option to add images and crew
- option to share cruisemaps
- many lists and maps
Both app and website are fully documented with manuals and videos at SailorLogBook.com
Klaus Kyrsting, creator of the app explains: "I have been a sailor and programmer for many years. My first boat was a self-built mini-tonner (1979). My first program was in Algol: it printed a table giving volume of an elliptic tank as function of depth measure (1967). Since then I worked mostly with minicomputers and mainframes. But I find the iPhone a lot more fun, with its power, built in software and options. I'm looking forward to my next app!
"As a yachtsman I have always wanted to keep my written logbook up to date. Realizing there must be a better way of doing this semi-automatically and systematically, inspired me to make the system - first the website, and then the app. I have used it during a couple of seasons now.
"The template for the system is actually an old printed logbook - I use the same methodology in the app for keeping track of 'clock and log' and observations on wind and sea conditions, as in the past. Of course the app has a number of features the old skippers didn't have, like calculations and map display."
For more information please contact us at: support@SailorLogBook.com
The products and services herein described in this press release are not endorsed by The Maritime Executive.