Neptune Pacific Direct Line Joins Eyesea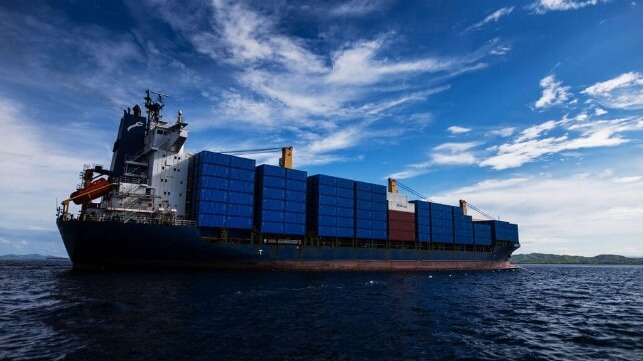 [By: Neptune Pacific Direct Line]
Neptune Pacific Direct Line (NPDL), the leading South-Pacific container shipping company, has announced it has joined Eyesea, a non-profit organization focused on oceanic pollution monitoring and mapping. This collaboration is expected to benefit the Pacific Island nations by providing critical data on oceanic pollution and supporting efforts to combat issue of increasing pollution.

Eyesea is developing mapping and pollution analysis technology and a network of volunteers to identify, map, and report pollution hotspots in the oceans and along coastlines worldwide. By partnering with NPDL, Eyesea aims to expand its reach and improve its monitoring capabilities in the Pacific region. NPDL will provide access to its shipping fleet and crew members, who will be trained to collect data on pollution observed during their voyages.

This partnership will enable the collection of more comprehensive data on the state of the Pacific Ocean, allowing for a better understanding of the pollution levels and their impacts on the marine ecosystem. This data will be used to inform and support the development of effective policies and strategies to mitigate pollution and protect the region's natural resources.

The Pacific Island nations are particularly vulnerable to the adverse effects of oceanic pollution, which threatens their economies and livelihoods. The partnership between NPDL and Eyesea is, therefore, a significant step towards addressing this critical issue and preserving the region's delicate ecosystem. In commenting on the partnership, the President of NPDL, Greg Wilson, stated, "We are committed to protecting the environment and ensuring the sustainability of our business. Our partnership with Eyesea is a critical step towards achieving these goals and supporting the communities in the Pacific Island nations." The Founder of Eyesea, Graeme Somerville-Ryan, also expressed his excitement about the partnership, stating that "the collaboration with NPDL will provide a significant boost to our monitoring efforts in the Pacific region, allowing us to collect more data and enhance our understanding of the environmental challenges facing the region."

Overall, the partnership between NPDL and Eyesea is a positive development for the Pacific Island nations and the wider global community. It demonstrates the growing awareness of the critical importance of preserving our oceans and the urgent need for collective action to address the growing environmental crisis.
The products and services herein described in this press release are not endorsed by The Maritime Executive.