Merchant Navy Medal Awarded to Operations Director at Stream Marine Group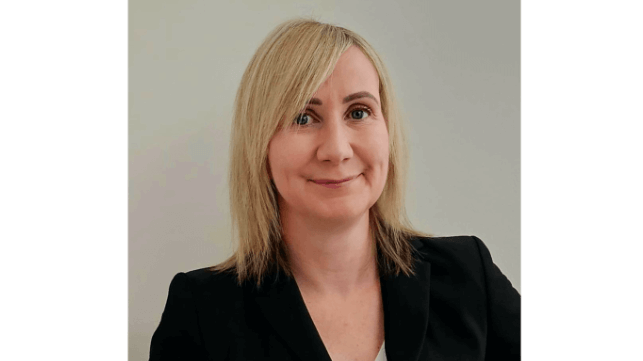 [By: Stream Marine Group]
Leading maritime training provider Stream Marine Group's Operations Director Katy Womersley has been praised for her dedication to diversity as she was announced as one of the winners of this year's Merchant Navy Medal.

Ms. Womersley who has been Group Operations Director at Stream Marine Group since 2022, says she is delighted but overwhelmed to be named as a recipient of the award – the highest medal of honour awarded in the maritime industry.

She received the accolade from the Department for Transport for her contributions to seafarers' training and sector diversity. Having previously worked as a Deck Officer, she moved her career onshore and joinied the Stream Marine team in Glasgow.

The award was handed out to 11 seafarers who have been recognised for significant contributions to the maritime industry. Other winners included pilot Captain Rattray who has campaigned for improved safety in the marine pilotage sector after his leg was crushed when he was boarding a ship via a pilot ladder.

Ms. Womersley has championed diversity within the maritime sector by inspiring disadvantaged young people to pursue careers within the sector, and dedicated her career to drive forward seafarer training and improve sector diversity.

She said: "I am delighted and honoured to be receive this prestigious award. To be just one of 11 seafarers to receive this is overwhelming to say the least and I am very grateful. The maritime industry offers fantastic careers, both at sea and offshore. I have been inspired by so many great people in this industry, throughout my career at sea and ashore, who are committed to creating a diverse and inclusive environment.''

''I look forward to the industry moving forward in this way and for there to be endless opportunities for future seafarers for years to come."

Stream Marine Group CEO, Martin White said: "I am enormously proud of Katy for everything she has done here at Stream Marine Training and for her dedication to improving industry standards. This accolade is very well deserved and I am delighted Katy is being recognised for her passion, influence and dedication to the industry,"

Ms. Womersley has also supported charities, including the Sir Thomas Lipton Foundation, helping to organise events aimed at offering children opportunities to gain maritime experience. She also advocates for women within maritime and organised the first Women in Maritime forums in Scotland alongside Maritime UK.
The products and services herein described in this press release are not endorsed by The Maritime Executive.