Maine Port Authority Seeks Executive Director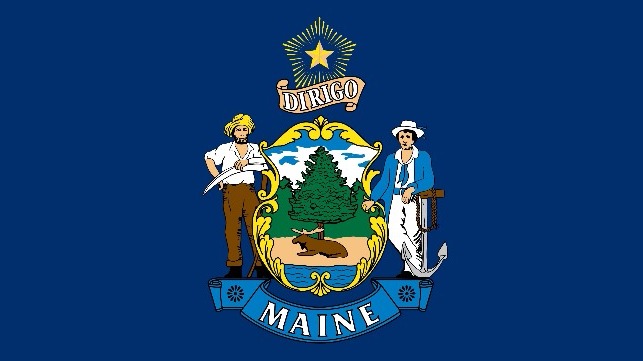 THE POSITION
The Maine Port Authority (Authority) is seeking to appoint an Executive Director (Director). The Director is the Chief Executive Officer of the Authority and reports directly to the Board of Directors.
The Director will manage and oversee all functions of the Authority, including finance, marketing, business development, operations, personnel, engineering, construction, asset acquisition, asset maintenance, security, contract negotiation and management and public relations. He or she will assist the Board of Director with establishing and implementing short- and long-term authority goals and objectives.
THE IDEAL CANDIDATE
The Authority is seeking a strong, broadly intelligent, focused and hard-working individual to manage and direct all activities of the Maine Port Authority, including the direct oversight of the management and marketing contract for the International Marine Terminal in Portland, Maine and the strategic planning for commercial port development statewide. The candidate will be experienced in international logistics and will have experience working with private and public entities to promote increased use of logistical infrastructure to move Maine products to domestic and international markets.
The Director will provide leadership to the Board of Directors to facilitate a blueprint for the future of Maine's commercial ports. He or she will be comfortable making recommendations and decisions on a wide range of topics, particularly strategies that encourage the growth of Maine's economy through investment in transportation/port infrastructure. The candidate should be able to recognize successes, concede mistakes, acknowledge obstacles, and engage people in the solutions that move the Authority into the future.
As the face of the Authority, the Director must be an experienced presenter with excellent oral and written communications skills. The incumbent should bring stability, longevity and commitment to the job. He or she must have the flexibility and stamina to weather both planned and unexpected challenges with diplomacy and a sense of humor. To be successful in the position, the candidate must be able to effectively manage a diverse range of people and processes, and he or she must have the courage to make tough decisions.
Given the nature and range of relationships that the Director must establish and maintain, a collaborative and relationship-based leadership style is crucial. He or she must be approachable and capable of developing a strong rapport with contractors, community members, local, state and federal officials, members of the media and the general public. It is vital that the candidate possess the organizational, social and communication skills to engage and influence community and statewide support for the mission of the Authority and initiatives advanced by the Board of Directors.
SPECIFIC JOB DUTIES
Manage and oversee all functions of the Maine Port Authority, to include but not limited to, finance, marketing, business development, operations, personnel, engineering, construction, asset acquisition, asset maintenance, security, contract negotiation and management, and public relations.
Market use of Authority assets to businesses and shippers to ensure maximum return on investment.
Update policies to be approved by the Board of Directors such as personnel policies, financial policies, facility operating policies, leasing policies, business development policies, and asset acquisition policy.
Prepare meeting agendas for Authority meetings.
Develop planning documents including asset review and catalogue and Short-Term and Long-Term Goals and Objectives for Authority approval.
Create annual Operating and Capital Budgets to support the Short-Term Goals.
Prepare recommendations to the Board for financing projects including the Financial return to the Authority.
Manage internal controls for protection against fraud and theft of Authority assets. Ensure maintenance regime for Authority owned equipment.
Establish a trade and economic development program that will accomplish the goals and objectives approved by the Authority.
Establish a public outreach program to promote the ports to decision makers and to establish the importance of port and intermodal facilities in the mind of the public.
Prepare guidelines for Board approval to establish a framework for business opportunities.
Negotiate operating contracts on land and facilities under control of the Authority, that meets policy guidelines established by the Board. Establish financial returns on each project that will provide adequate profit and cash flow to pay debt service and return funds to the Authority for expansion of activities.
Establish a working relationship with local port communities to show Authority interest and to gain local support for Authority efforts in strengthening the statewide port system.
Maintain working relationships with State and Federal officials to facilitate harbor, road, rail, and intermodal development to augment Authority Goals.
Perform other duties as assigned from time to time by the Board of Directors.
MINIMUM QUALIFICATIONS
Minimum requirements for the position include a Bachelors in Public Policy, International Affairs, Business Administration, or related field and ten (10) years of professional experience in transportation program administration, planning, and policy development. Relevant professional experience may be substituted for the educational requirement. Specific experience in the areas of marketing, transportation, international sales, economic development or related fields as well as relevant graduate education will be favorably considered.
COMPENSATAION
Salary - The annual salary range for the incoming Executive Director is $91,000 - $100,000, dependent on qualifications. Annual performance bonuses up to $20,000 are anticipated.
Retirement – The Director will participate in the Maine Public Employees Retirement System MainePERS).
Medical/Dental/Life Insurance – The Executive Director and his or her spouse/dependents are eligible to receive Maine State Employee health benefits (medical, dental, life insurance).
TO APPLY
If you are interested in this outstanding opportunity, please email resume to Jonathan Nass, Chair, Maine Port Authority at jonathan.nass@maine.gov
Filing Deadline: February 5, 2018
The products and services herein described in this press release are not endorsed by The Maritime Executive.