Korean Register Provides E.U. MRV Services to Briese Schiffahrt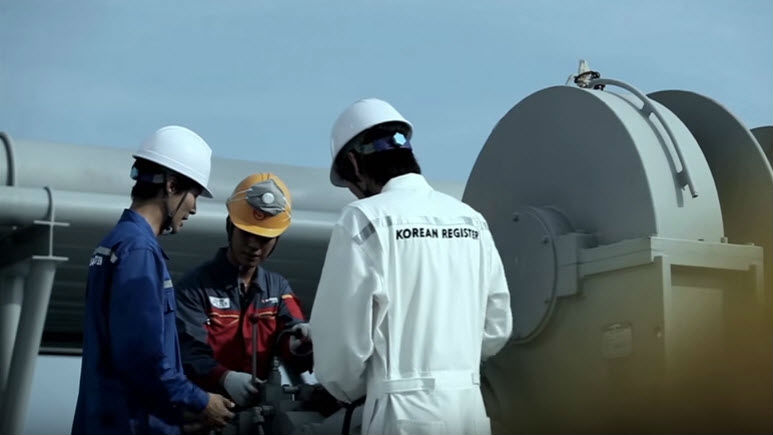 Korean Register (KR) – an IACS member classification society – has announced that it has been appointed to provide E.U. Monitoring, Reporting and Verification (EU-MRV) services to Briese Schiffahrt, a global leader in the management of general cargo, multipurpose and heavy lift vessels, which is headquartered in Leer, Germany.
KR and Briese Schiffahrts GmbH & Co. KG signed the agreement today, which covers verification services including assessment of monitoring plans and verification of carbon emission reports in compliance with ISO 14065 standard and regulation 757/2015.
As a leading classification society, KR offers a wide range of services through its rules and standards to shipping, ship building and industrial clients in Germany and around the world. KR opened it's branch office in Hamburg in 1997 and opened a new site office in Frankfurt earlier this year.
Michael Suhr, Technical / Commercial Director KR said: "We are pleased that Briese Schiffahrt has chosen KR to be its partner for EU-MRV verification. This appointment demonstrates KR's growing status in the German market and is a clear endorsement of our technical abilities. We remain committed to providing prompt, efficient technical and specialist services to all of our valued customers in Germany and look forward to supporting Briese Schiffahrt in this important work."
KR was authorized by Germany's National Accreditation Body (DAkkS) to act as a verification body for EU MRV (Monitoring, Reporting, Verification) on March 2, 2017. KR will continue to support its customers applying for Monitoring Plan Assessment. The official deadline for this service is August 31, 2017 and from January 1, 2018, KR will report the results to the E.U. accordingly.
The products and services herein described in this press release are not endorsed by The Maritime Executive.