Hyundai Calls Krishnapatnam Port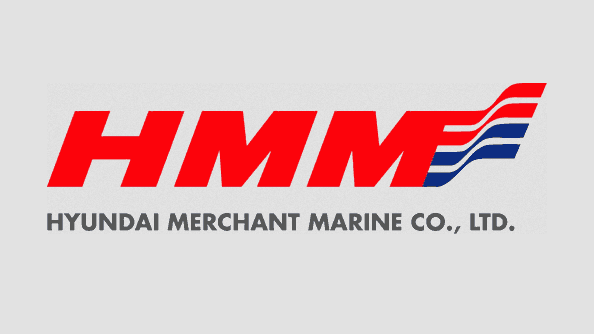 Hyundai Merchant Marine (HMM), the Korean conglomerate operating its Asia Chennai Service (ACS) made an ad hoc call at Krishnapatnam Port on 26th November 2015.
ACS service which was launched in 2007 is a direct service ex Chennai to Port Kelang, Singapore, Shanghai, Busan, Ulsan, Hong Kong and Yantian. MV Hyundai Vladivostok Voyage 602E after sailing from Chennai on its east bound route called Krishnapatnam Port Container Terminal (KPCT) on the 26th and sailed the same day carrying 498 export laden containers.
This direct service to South East Asia and China will open up more destinations on East Bound Traffic for EXIM players in Andhra Pradesh & Telangana hinterland apart from Karnataka Western Region. The cargo that will find faster transit will be mainly granite, tobacco, cotton, linters, chilies, yarn, minerals and others from the hinterland.
Krishnapatnam Port Container Terminal had organized a welcome ceremony to the captain of MV. Hyundai Vladivostok, onboard, along with its vessel crew, the top officials of HMM India and Choice Intermodal Service. On this occasion Mr Jean Johnson, General Manager, HMM Chennai, congratulated the port. He mentioned that after the commissioning of KPCT, they have been very closely monitoring the cargo growth and potential through this eastern gateway port (KPCT) and wanted to evaluate the potential of this market by making an ad hoc call. Despite the torrential rains battered the entire Andhra Pradesh especially the cargo originating hinterland, the overall response and support from exporters was very positive. At the same time, they were equally impressed by the superior services and facilities of Krishnapatnam Port.
KPCT Management is focused on increasing more services from KPCT as it has excellent last mile connectivity. Its strategic location with outstanding services and facilities, state-of-the-art equipment, deepest draft in the county, efficient & transparent operations and uncongested road & rail connectivity. Further, Krishnapatnam Port has large area earmarked for storage, handling and processing facilities as required by trade transforming KPCT to be the preferred hub for container trade on the East Cost of India.
The products and services herein described in this press release are not endorsed by The Maritime Executive.