Fraunhofer Institutes Announce Arctic Seminar at SMM 2018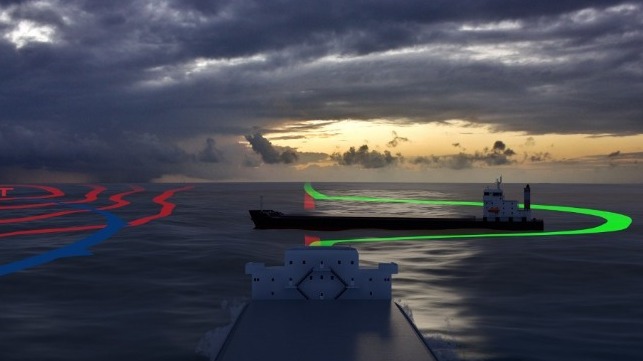 At this year's SMM in Hamburg, Fraunhofer Institutes and industrial partners will share their latest findings regarding "Shipping Under Extreme Conditions" in the Arctic. The Fraunhofer Waterborne Forum will address the safety and security of people, environment and machinery while operating in the Arctic passages. Presentations on Arctic operations will be supplemented by a discussion and a demonstration of the exhibits at the Fraunhofer SMM stand.
Global warming is causing a reduction in the extent of the Arctic ice cap and is therefore opening up the possibility of developing the Northwest and Northeast passages into major trade routes. The Northwest passage connects the North Atlantic and the Bering Strait through the Canadian archipelago and reduces the distance between Europe and Asia by nearly a quarter.
But the operation of ships in these regions presents particular challenges, even if the passages are - in general – clear of ice and navigable. There is the danger of icebergs, with a need for detection and warning systems. The low temperatures and icing conditions place extra demands on ship structures and systems. Safety and rescue systems must also be designed for extreme weather and function over very long distances. Furthermore, the Arctic coasts and passages are highly sensitive environments, such that emissions and discharges from ships must be carefully regulated.
While a range of ships including tankers, research vessels and cruise ships have been built for Arctic operations and operate successfully and safely, the large scale use of the Artic passages will bring new opportunities and challenges for the maritime industries.
Seminar Agenda for "Shipping Under Extreme Conditions: Safe Operations in the Arctic Passages"
Wednesday, September 5 / Conference Room B7.1
2:15 pm: Arrival
2:30 pm: Welcome
Prof. Dr. Uwe Clausen Chairman, Fraunhofer Transport Alliance, Director, Fraunhofer Institute for Material Flow and Logistics IML
Prof. Dr. Carlos Jahn Director, Fraunhofer Center for Maritime Logistics and Services CML
2:45 pm: Introduction: The Potential of the North West and North East Passages
Dr. Jonathan Köhler Head of Working Group Waterborne, Fraunhofer Transport Alliance, Fraunhofer Institute for Systems and Innovation Research ISI
3:15 pm Impulse I: Sea Traffic Management – Routes on the rocks, shore support in navigating icy and sensitive waters
Fredrik Karlsson Innovation Coordinator, The Swedish Maritime Administration
Ulf Siwe STM Communication Officer, The Swedish Maritime Administration
3:45 pm: Short Break
4:00 pm: Impulse II: Ice class and coupling selection
Dr. Ralf Bauermeister Head of Polymer Technology, VULKAN Group Service
4:30 pm: Impulse III: Harmonic Radar Assisted SAR under Extreme Sea Conditions
Prof. Dr. Holger Heuermann University of Applied Sciences Aachen
5:00 pm: Panel discussion
5:30 pm: Debriefing at Fraunhofer Stand followed by reception (Hall B6, Booth 319)
7:00 pm: End of Event
For more information, please visit https://www.verkehr.fraunhofer.de/en/events/fraunhofer-waterborne-forum_2018.html.
The products and services herein described in this press release are not endorsed by The Maritime Executive.