Explora Journeys ship "EXPLORA I" Amazing Restaurants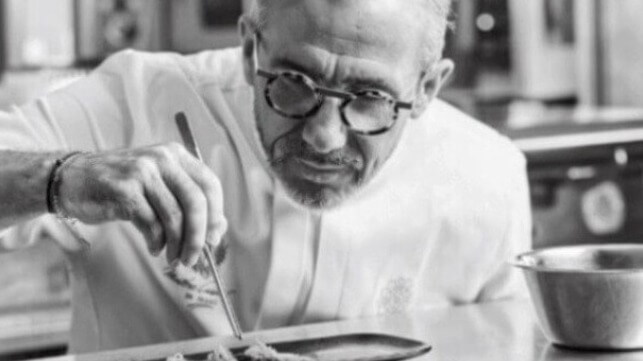 Explora Journeys is pleased to present additional information on five of its outstanding six onboard restaurants on EXPLORA I, the first of six ships, that will set sail on 17th July 2023 from Southampton in the UK. Among the ship's 18 food and beverage venues, these five restaurants offer guests superb all-inclusive menus that include unique signature dishes influenced by a variety of international cuisines.
The visual excitement and sheer variety of luxury dining experiences at Explora Journeys' restaurants come thanks to the leadership of Franck Garanger and his extraordinarily talented team. Restaurant kitchens of international stature are all about precision and technique; but equally important is an understanding of produce – perfectly fresh, sustainable and locally sourced, with components such as bakery and pasta made from scratch onboard. The culinary team aims to maintain a delicate balance of creativity and restraint, an approach that allows beautiful ingredients to shine, taking guests on a journey of discovery via flavours drawn from cuisines around the world.
Explora Journeys' sommeliers have also gone the extra mile to source boutique labels offering unusual, sometimes very rare, wines of unexpected provenance. A specially curated mixology programme includes the signature Ocean State of Mind cocktail, as well as beverages uniquely designed to accompany specific regional menus. Alongside this offering is a special focus on interesting, alcohol-free beverages.
This is the level of focus invested in providing consistently exceptional dining experiences at all Explora Journeys' venues.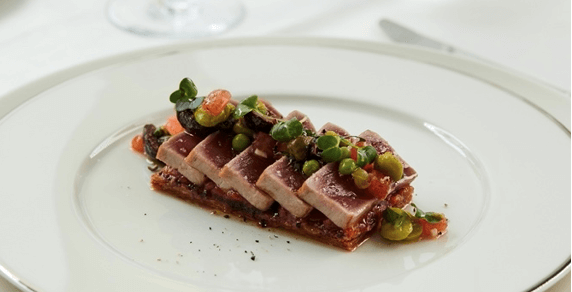 A world-leading international culinary team

Franck Garanger, Explora Journeys' Head of Culinary, is greatly respected for his exacting gastronomic standards. He has raised the bar for the industry, moving it forward at a pace that promises to transform fine dining in general, but particularly at sea. Personally responsible for sourcing and hand-selecting the finest ingredients from all over the planet, he and his team combine them to create a magical palette of flavours that reflect the regional cuisines along each journey. He is assisted by a team that's at the top of its game:

Alban Gjoka, Senior Lead Culinary Operations helps to conceptualise exciting menus and source top-quality ingredients. Jérôme Toumelin, Corporate Executive Chef's earned his expertise worldwide, including six years as Executive Chef at Market by Jean-Georges in Paris. Christophe Sapy, Corporate Executive Pastry Chef, has a formidable reputation for turning desserts into works of art and Frederic Godineau, Senior Executive Chef, comes to EXPLORA I with 19 years of experience in hospitality.

The vast experience, artistic flair and culinary sophistication that these experts bring to Explora Journeys kitchens ensures that guests will enjoy dining that is simply exceptional.
About Explora Journeys
Explora Journeys is the privately-owned luxury lifestyle brand of the MSC Group, headquartered in Geneva, Switzerland, created at the heart of Swiss luxury hospitality. The brand stems from the long-held vision of the owner`s family to redefine the ocean experience for a new generation of discerning luxury travellers, drawing on the Aponte family`s 300 years of maritime heritage. The brand's aspiration is to create a unique 'Ocean State of Mind' by connecting guests with the sea, with themselves, and like-minded people, while remarkable itineraries will blend renowned destinations with lesser-travelled ports, for a journey that inspires discovery in all its forms.

A fleet of six ships, two of which are under construction, will be launched from 2023 to 2028. Equipped with the latest environmental and marine technologies, Explora Journeys will introduce a new style of transformative ocean travel. EXPLORA I offers 461 oceanfront suites, penthouses and residences designed to be 'Homes at Sea' for our guests, all with sweeping ocean views, private terrace, a choice of eleven distinct culinary experiences, across six vibrant restaurants plus in-suite dining, twelve bars and lounges, (eight indoor and four outdoor) Chef`s Kitchen, four swimming pools, extensive outdoor decks with private cabanas, wellness facilities, and refined entertainment. Inspired by the company`s European heritage, Explora Journeys will provide guests with an immersive ocean experience respectful and intuitive hospitality.

The products and services herein described in this press release are not endorsed by The Maritime Executive.