Euronav & OneNovation Partner on Fleetwide IT Innovation with abela IT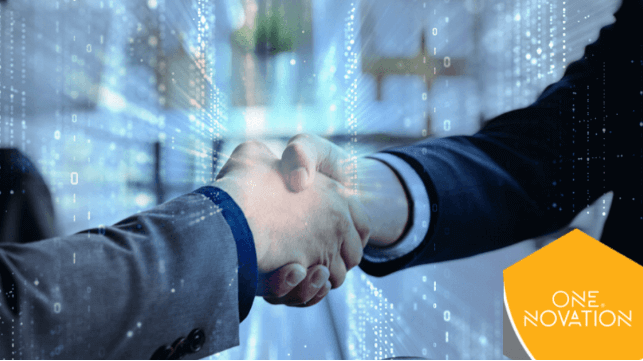 [By: OneNovation]
We are proud to announce Euronav and OneNovation started a close partnership on fleet wide IT innovation with abela IT.
Euronav, a leading international tanker company, has decided to adopt abela IT and partner with OneNovation in jointly innovating the IT landscape across their fleet. OneNovation will help Euronav collaborate with their ICT engineering team to enable them to be industry leaders in ICT technology and operations.

OneNovation, a member of One Net Group, is a provider of innovative ICT solutions for the maritime industry, including compliance reports, remote monitoring and management, maritime expertise, and hardware solutions such as the Zwana Nexus data center. With this partnership, Euronav and OneNovation will benefit by sharing expertise in maritime IT solutions and jointly innovate their IT landscape across their fleet, ensuring consistent performance and reliability.

"We are thrilled to include Euronav under abela IT to jointly innovate their ICT landscape and enable them to become industry leaders in ICT technology and operations," said Peter-Michael Haddad, General Manager of OneNovation. "Our solutions are designed to provide a standardised and future-proof IT infrastructure, and we are confident that we can help Euronav stay ahead in Information Systems."

OneNovation will enable Euronav to leverage their expertise to develop and implement a comprehensive ICT strategy across their fleet. OneNovation will work closely with Euronav's ICT engineering team to identify and deploy the most effective solutions for Euronav's operations.
OneNovation is expected to help Euronav jointly innovate their fleet and enhance their competitiveness in the maritime industry.

If you are looking to innovate and enhance the IT landscape across your fleet, look no further than abela IT from OneNovation. With a proven track record of delivering cutting-edge solutions for the maritime industry, OneNovation is partnering with Euronav to jointly innovate their IT landscape and stay ahead of the competition.
By adopting abela IT, you too can benefit from OneNovation's expertise and ensure a standardized and future- proof IT infrastructure for your operations. Don't miss out on the opportunity to transform your fleet's IT capabilities, visit https://www.onenovation.com/abelait/ to learn more about abela IT and OneNovation's innovative services.
The products and services herein described in this press release are not endorsed by The Maritime Executive.