DESMI Ocean Guard's CompactClean Receives IMO Type Approval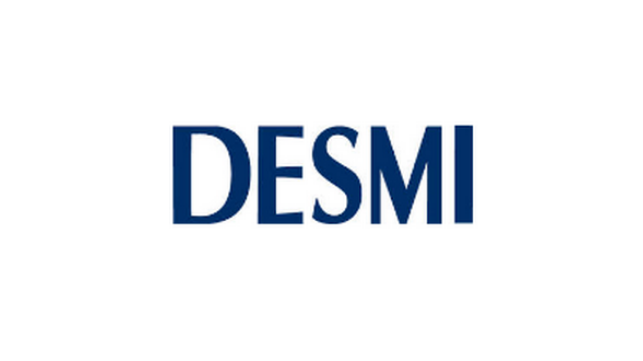 DESMI Ocean Guard A/S is pleased to announce that the CompactClean Ballast Water Management System (BWMS) has received IMO Type Approval according to the revised IMO BWMS code. This approval means that the CompactClean BWMS becomes one of only two systems worldwide approved for installation on vessels also after 28 October 2020.
On 21 September 2018 DESMI Ocean Guard's CompactClean Ballast Water Management System (BWMS) received IMO Type Approval according to the IMO Code for Approval of Ballast Water Management Systems (resolution MEPC.300(72)), also often referred to as the revised G8. The approval was issued by Lloyd's Register on behalf of the Danish Environmental Agency and the Danish Maritime Authority.
The IMO BWMS Code was adopted in April 2018 and includes more stringent and robust testing and approval requirements than its predecessor. All BWMS installed on ships on or after 28 October 2020 must be approved according to this revised BWMS code. Today only two systems have this approval, which means that the CompactClean BWMS is one of only two BWMS available worldwide that meet the future requirements.
IMO type approval is the first step in the planned approval process for the CompactClean BWMS, which will now continue with the issuance of a Lloyd's Register Type Approval certificate, and the submission of a full application for US Coast Guard (USCG) Type Approval within a couple of weeks. Furthermore, the CompactClean BWMS is undergoing approval according to ATEX and IECEx requirements for installation in hazardous zones on e.g. oil and chemical tankers, and this approval is expected before the end of 2018.
The IMO Type Approval includes no operational limitations of the system with regard to salinity, temperature or holding time. The CompactClean system comes in 14 different flowrate sizes, with the smallest having a maximum flowrate of 35 m3/h, and the largest having a maximum flowrate of 3000 m3/h. With this wide flow range, no operational limitations, and once the USCG Type Approval and the approval for installation in hazardous areas have been received, the CompactClean BWMS is a solution that meets the requirements of almost any ship in local or worldwide operation.
"We are very happy to achieve this major milestone in the CompactClean approval process. The system has performed very well throughout the more than 18 months' testing period, and we are very satisfied with the proven performance and the reliability of the system," explains Rasmus Folsø, CEO of DESMI Ocean Guard A/S. He continues: "The system is currently being installed on several vessels and we receive very positive feedback from involved ship owners and operators, who appreciate the simplicity of the system, which is a big benefit both during installation of the system, but also in daily operation."
The CompactClean BWMS consists of an automatic backflushing filter, a UV unit, valves, sensors, and controls. Furthermore, the system includes many features that are of importance to the daily operation. One example is automatic generation of PDF reports that document all the performed ballast water treatment operations, in a format that is suitable for submission to local port authorities and others. Another example is that the system includes a pump that can be used as stripping pump under ballast stripping operations, thus solving one of the main problems for ballast water management system installations today.
DESMI Ocean Guard A/S develops and markets ballast water treatment systems for the removal of living organisms from ships' ballast water. DESMI Ocean Guard is wholly owned by DESMI A/S, and its head office is located in Nørresundby, Denmark. DESMI A/S has more than 180 years of history and today the DESMI Group portfolio includes pumps, oil spill response solutions, pumping solutions for defence applications, energy saving systems, automation and contracting activities next to ballast water management systems.
The products and services herein described in this press release are not endorsed by The Maritime Executive.