Conley Marine Services Teams Up With MarineCFO on SubChapter M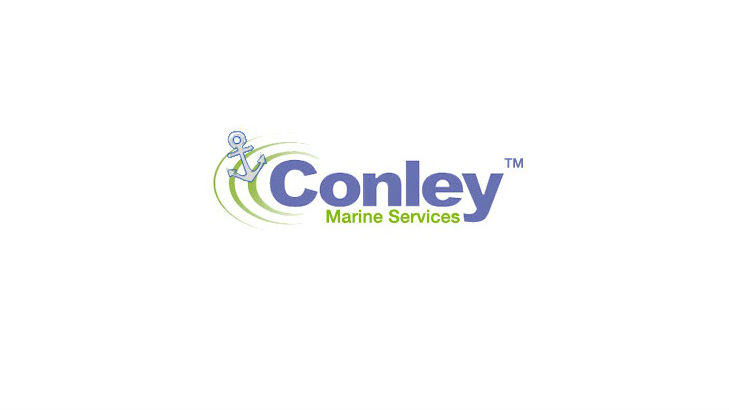 Conley Marine Services helps U.S. inland tug owners/operators and their mariners prepare for the new standards of 46 CFR Subchapter M.
No matter which compliance option each towing company may choose, Towing Safety Management System (TSMS) or the U.S. Coast Guard, Conley Marine Services offers assistance through the transition process by providing: compliance analysis; certificate of inspection (COI) preparation; representation during Coast Guard/Third Party Organization (TPO) inspections; development / revision of safety and operation manuals; documentation for procedures, forms, and checklists; planned maintenance management as well as continuing follow-on support.
Conley Marine Services has the expertise to guide towing companies and their mariners through Subchapter M training requirements by providing training materials and conducting personnel training as required.
Conley Marine Services: Marine businesses receive optimized support in achieving SubChapter M compliance with the combined resources of Conley Marine Services and MarineCFO.
Towing companies and their mariners must comply with the scheduling of audits and inspections, on-going record keeping maintenance, internal/external audits and surveys, continual systems training, management of change processes, log entries review and various other time-consuming administrative tasks. Conley Marine Services relieves the administrative burden by offering their customers the Vessel 365 and Endurance data management system developed by MarineCFO.
MarineCFO has provided service to the workboat and off shore vessel (OSV) communities for over 20 years, establishing the company as a leader in business management software technology for the U.S. workboat and maritime industry. MarineCFO listened to the concerns voiced by the marine owner/operator community facing SubChapter M deadlines and responded with the Vessel 365 solution to help operators address the challenges of a dynamic operational and regulatory environment with simplicity, affordability and scalability.
Conley Marine Services: Existing and new MarineCFO users benefit from the companies' combined services which streamlines data gathering required to uphold SubChapter M regulations.
The partnership between Conley Marine Services and MarineCFO provides the ideal solution for vessel owners/operators facing upcoming SubChapter M compliance deadlines. The Vessel 365 subscription offers a wealth of template documents, checklists, and preventive maintenance outlines to facilitate the on-boarding process and rapid implementation to meet SubChapter M requirements, ISM regulations, and other customer or industry mandated regulatory and compliance initiatives. The Vessel 365 system was designed specifically for crewmembers and shore-based personnel to implement recordkeeping standards in accordance with SubChapter M requirements.
Conley Marine Services: The relationships cultivated with companies providing the quality and innovation of MarineCFO result in a total solution for marine owners/operators at any stage of meeting SubChapter M compliance.
Conley Marine Services and MarineCFO deliver a customized and affordable turn-key solution for towing and barge industry operators facing compliance deadlines for SubChapter M and other safety regulations. Conley Marine Services has developed relationships with a trusted network of providers to deliver unmatched expertise, services, gap analyses, TSMS development, training and solutions, to meet the multifaceted standards of compliance facing the U.S. inland tug and tow boat industry now and for years to come.
Customers benefit from the attention and guidance of quality firms and experts of naval architecture and engineering, maintenance service contractors, a tailored MarineCFO Vessel 365 configuration, onboard and/or shore-side user training, daily management services for meeting impending SubChapter M compliance deadlines, maintenance necessities, and future compliance upkeep.
Conley Marine Services: Partnerships with leading service providers were formed to address the next stage of SubChapter M compliance deadlines and preparations for obtaining mandatory Certificates of Inspection (COIs).
By summer of 2018, U.S. Inland owners and operators are required to comply with SubChapter M; by 2019, owners and operators must obtain COIs for 25 percent of all vessels to avoid slowing or halting business altogether. Including the unique relationship between Conley Marine Services, the U.S. Coast Guard, and various other relevant specialists, the maritime community cannot be better served and supported in maintaining safe and user-friendly protocols of SubChapter M. Customers receive expert guidance without the added stress of assessing services which may not be necessary to reach compliance.
Conley Marine Services has a clear understanding of the impending regulations and deadlines and seeks to keep marine businesses operational during this time of transition and beyond.
To learn more about how you are affected by SubChapter M and how Conley Marine Services supports the U.S. Inland Marine industry, visit: http://www.conleymarine.com or call Conley Marine Services at (504) 533-8845.
The products and services herein described in this press release are not endorsed by The Maritime Executive.