BSM Cruise Services Relies on Aquametro Oil & Marine Solutions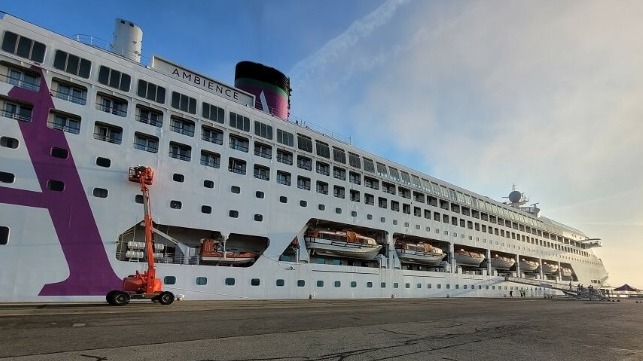 In this first project with BSM Cruise Services Aquametro Oil & Marine has delivered its Fuel Performance System as well as CONTOIL® fuel oil meters for the cruise vessel Ambience.
The Ambience is the first cruise vessel of Ambassador Cruise Line – a newly founded British cruise line. BSM Cruise Services took over the management of the cruise vessel in 2021. To meet the latest environmental standards the vessel underwent extensive refurbishment. By AOM's Fuel Performance System fuel consumption can be measured to determine high fuel usage periods. The CONTOIL® flowmeters monitor the fuel consumption of the main engine and two auxiliary engines.
The CONTOIL® flowmeters are highly accurate and at the same time cost-effective. They can provide fuel oil consumption data in Mass as well as Volume. With minimum moving parts and a compact design, the CONTOIL® flowmeter is more than capable of withstanding the harsh marine environment. The Fuel Performance System assists you in bundling all measured flowmeter data in a report or graphical form on a per-voyage basis. Web-based visualization, trend curves, KPI analysis, fuel monitoring and reporting are some of the key functions that we offer with our monitoring system.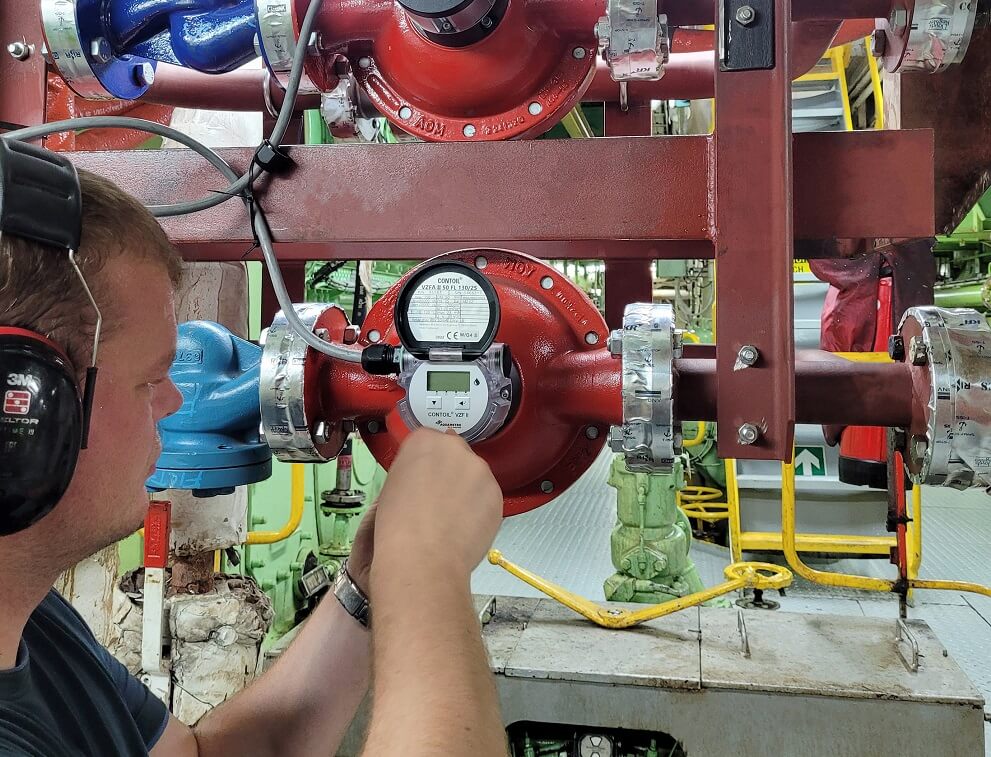 BSM Cruise Services was founded in 2017 and is part of Bernhard Schulte Shipmanagement. The Schulte Group manages about 600 ships and is headquartered in Hamburg, Germany. With an extensive ship management infrastructure and over 135 years of experience in the shipping industry, BSM Cruise Services contributes to the successful and economical operation of cruise ships.
Company Information
Since 1928, Aquametro Oil & Marine has been among the leading manufacturers and suppliers of measurement, optimization and monitoring solutions for all kinds of fluids on ships, vehicles and industrial applications.
Our range consists of more than 100 different oil fuel meters and management systems which have been developed specially for ships, transport vehicles and other heavy machinery in the shipping and industrial sector. We are also considered experts in viscosity measurement and control as well as in measurement, monitoring and management systems for fuel performance and fuel switching units (HFO to MDO and vice versa). For the industrial sector we offer flowmeters and dosing units for special fluids.
Aquametro Oil & Marine operates from its headquarters in Therwil/Switzerland and Rostock/Germany as well as from Singapore for the Asian market. With further subsidiaries in South Korea and China and representation offices in India and Japan plus a global service network and numerous sales partners around the world we can offer you seamless, professional and solution-driven support.
We are committed to global energy conservation and emission reduction for green shipping and environmental protection.
For more information please contact:
[email protected]
www.aquametro-oil-marine.com

The products and services herein described in this press release are not endorsed by The Maritime Executive.