Blue Sky Report Expands on Carbon Credit Markets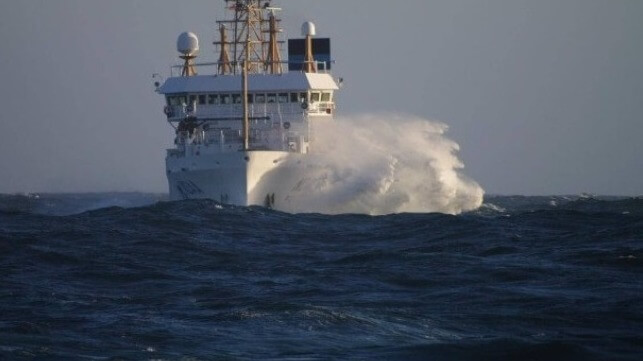 The Blue Sky Maritime Coalition (BSMC) has released a new report today focused on accelerating the maritime industry's transition toward net-zero greenhouse gas (GHG) emissions by leveraging carbon credit markets. The report addresses the current market landscape, the voluntary carbon market today, and the mechanics of the credit creation process.
"We have the opportunity to learn from other transportation sectors which have established voluntary carbon credit markets and learn from their experiences. Establishing and aligning credit markets around current decarbonization goals can be critical for transitioning to lower carbon technologies," said David Cummins, BSMC President, and CEO.
The report highlights how carbon markets continue to evolve and how advocacy efforts by maritime stakeholders and financial sector participants can support efforts to incentivize carbon-reducing technologies. The report explains how carbon programs come in various forms, including voluntary carbon credits, compliance market carbon credits, and renewable energy certificates.
"Decarbonization requires a significant upfront investment, transparent carbon credits, and renewable energy certificates offer an avenue for shipping companies to gain access to market capital and ultimately help accelerate the transition to a net-zero future," continued Cummins.
To read more about the carbon credit market and its potential role in the maritime industry, download a copy of the report here. For more information, contact us at [email protected]
About Blue Sky Maritime Coalition
Blue Sky Maritime Coalition (the Coalition) a non-profit corporation, is a strategic alliance formed to accelerate the transition of waterborne transportation in Canada and the United States toward net-zero greenhouse gas (GHG) emissions. The Coalition brings together industry, community, government, academic leadership, and other stakeholders across the waterborne transportation value chain to action projects that remove barriers to accelerating development, encourage innovation, and promote policies in support of zero emissions. Learn more at www.bluesky-maritime.org.
The products and services herein described in this press release are not endorsed by The Maritime Executive.