Asyad Shipping Chooses Orion Marine Concepts as its Software Provider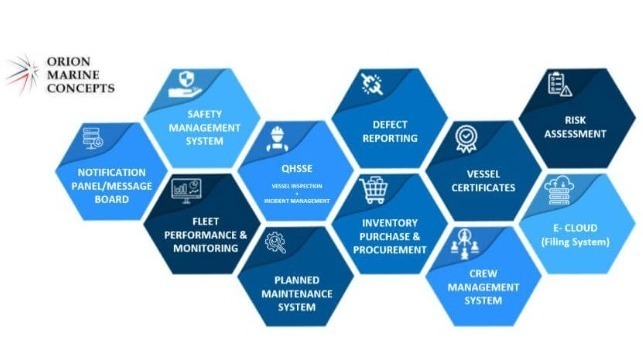 [By: Orion Marine Concepts]
The agreement between the two organisation guarantees the Digital evolution from Legacy to modern user friendly, integrated light weight cloud solution to keep business up- to- date and improve Organisational Processes.
Both the Organisation have been associated for a long time with the implementation and rollout of its Electronic- Document Management system in the year 2015 for Oman Shipping, which is now under the Umbrella of Asyad Shipping.
Orion hopes to play a key element in transformation and modernisation of the ERP and its implementation for Asyad Shipping with the goal and aim to streamline and standardise its Shipping processes across the organisation. To simplify the various challenges faced by its clients, Orion has successfully created a structured approach to manage all its shipping functions within a single ERP environment, thus allowing its end users to control complex operation and break them down into simpler tasks and improving their ability to freely access information and drill down into the data to gain a thorough understanding of its performance.
Capt. Mohit Sabharwal, Director & Founder of Orion Marine Concepts stated, "Orion is delighted to have been successful in winning the open tender process and to be associated with Asyad Shipping to assist them with their ERP implementation and rollout plan. The Five years term of the new program will allow us to plan for the existing & Evolving needs of technology and process-based integration programs to suit the organisation's needs. We look forward now to delivering our ambitious strategy- and the company thanks Asyad Shipping for the selection decision. We hope to retain and build on the excellent professional relationship between both bodies."
http://www.orionmarineconcepts.com
The products and services herein described in this press release are not endorsed by The Maritime Executive.