Asia's Most Exclusive Superyacht Event Set for December 6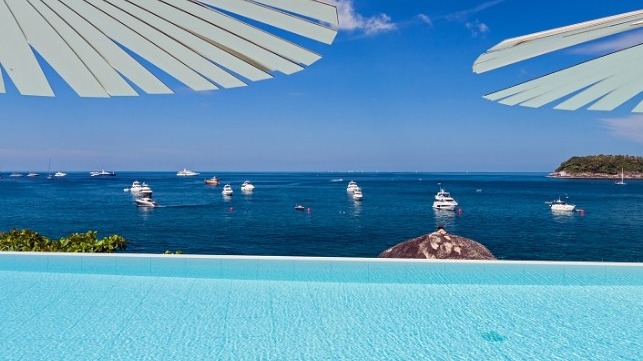 The Kata Rocks Superyacht Rendezvous (KRSR), Asia's most exclusive superyacht event, will take place December 6-9 in Phuket, Thailand.
Throughout the globe, there are but a few choice locations whose name quintessentially inspire thoughts with luxury lifestyle, elegance and exclusivity like that of Lake Como, Monaco, Amalfi Coast, Davos, and Phuket. This December 6 to 9, Thailand's largest island will once again demonstrate to the world, particularly to the yachting community, why it is a preferred sanctuary destination.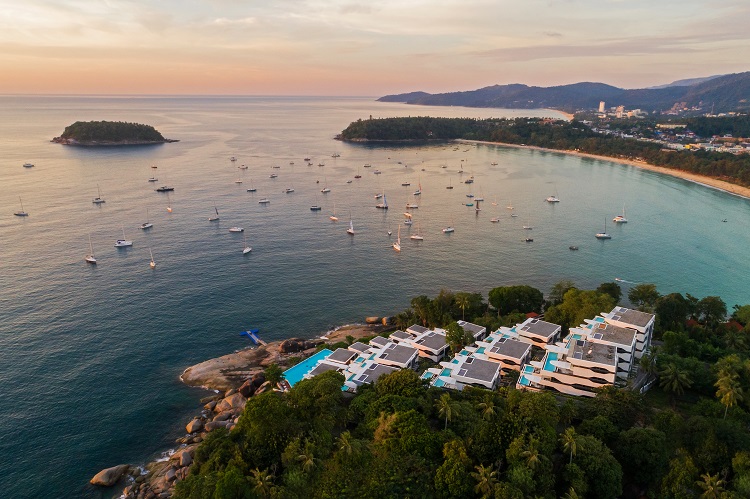 Referred to as the "pearl" of the Andaman Sea, Phuket's undisputed tropical beauty and unique natural landscapes are laced with pristine white sand beaches, birds of paradise, coconut trees, rugged shorelines and amazing nightlife. Having recently joined the ranks of elite occasions such as the Monaco Yacht Show, Fort Lauderdale International Boat Show, Catalina Wine Mixer and the Cannes Yachting Festival, Infinite Luxury's third annual Kata Rocks Superyacht Rendezvous will host the crème de la crème of yachting and luxury in Southeast Asia.
"The KRSR is the most exclusive invitation-only superyacht event in Asia, welcoming superyacht owners, Kata Rocks villa owners and the Asian glitterati," said Richard Pope, CEO of Infinite Luxury. "Guests can expect magnificent superyachts, bespoke activities and glamorous parties set in a relaxed and luxurious environment."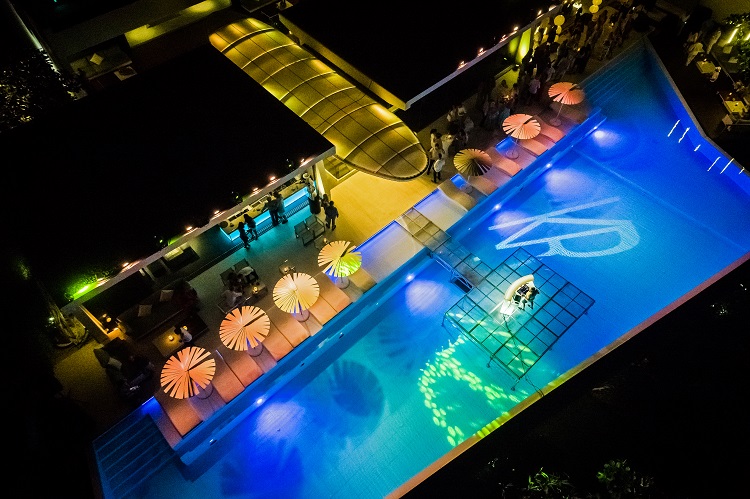 Opening with the King's Cup Regatta, the four-day invitation-only Rendezvous is expected to hail 20 magnificent superyachts that will serve as both picturesque backdrops and luxurious venues for the tailored happenings and Great Gatsby-like parties. Planned events emphasize all "the finest things in life" with the world's most exclusive wines, spirits, cigars, champagne and caviar to be served at private beaches and on board.
Representing industry for 2018 are renown yachting brands, brokerages houses and prestigious shipyards such as Benetti, Burgess, Camper & Nicholsons, Hemisphere Monaco, Lee Marine, Northrop & Johnson, Royal Huisman, Princess Yachts, and Seal Superyachts. This year's exclusive owner's dinner in the Kata Rocks Penthouse pool villa will be hosted by the builder of some of the world's largest superyachts, Oceanco.
"Oceanco is pleased to be joining the Kata Rocks Superyacht Rendezvous for the first time," said Paris Baloumis, Marketing Manager for Oceanco Group. "Oceanco yacht owners are known to cruise extensively aboard their yachts, and Thailand has become an increasingly popular destination for them. The exotic seascape, fascinating culture and excellent superyacht facilities make this part of the world extremely appealing. We are proud to be sponsoring the Oceanco Owner's Dinner held at Kata Rocks this year."
KRSR has set out with a goal of attracting high-net-worth and ultra-high-net-worth individuals interested in yachting and luxury lifestyle, industry professionals, plus an influential mix of international and regional luxury travel and yachting media. As part of their five-year plan, in year two they already reached their target of $1 million in quantified PR and marketing value and raising over $10,000 for the Phuket Youth Sailing Club.
Kata Rocks and Infinite Luxury efforts are designed to elevate Phuket's brand image as a high-end luxury "nautical & lifestyle" tourism destination, as the Rendezvous is certain to impress even those with the most lavish lifestyles.
The Maritime Executive is proud to be an official media partner of the Kata Rocks Superyacht Rendezvous as it quickly becomes a favorite haunt of the glitterati and maritime professionals in Southeast Asia.
For owners in the region with yacht over 24 meters in length who would like to request an invitation, please email info@infiniteluxury.com or visit www.katarockssuperyachtrendezvous.com. You may also reach out to MarEx contributor Sean M. Holt via LinkedIn.
View the Kata Rocks Superyacht Rendezvous Annual Report 2017 here.
The products and services herein described in this press release are not endorsed by The Maritime Executive.