aqua-tools Appoints Business Development Manager
France-based water microbiology specialist aqua-tools has appointed Carine Magdo as its Business Development Manager in a new role aimed at strengthening the company's position in the nascent ballast water monitoring market.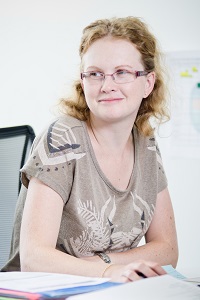 Magdo, a specialist in microbiology and water quality management, joins aqua-tools following four years' service with renewable energy producer Albioma, where she provided technical support to its industrial water and environmental operations. This role succeeded six years' service with Altis Semiconductor, the micro-electronics division of IBM, where she held a variety of senior roles.
"We are delighted to have Carine on board as part of our ballast water monitoring solutions team," said Marc Raymond, Managing Director, aqua-tools. "Carine brings to aqua-tools a wealth of water microbiology experience combined with a thorough understanding of the technical support required for all water treatment and monitoring processes. She also has experience of using and analyzing Adenosine Tri-phosphates (ATP) in industrial water applications, so will be invaluable in overseeing the ongoing development and market introduction of our second-generation ATP 2G ballast water monitoring technology."
Magdo added: "With recent reports concerning ballast water treatment reliability, with filters clogging and sensors and flow meters providing spurious readings, I am looking forward to working with aqua-tools to ensure the maritime industry is more fully aware of the importance of ballast water monitoring in verifying system efficiency and regulatory compliance. aqua-tools' ATP 2G technology is the only monitoring system capable of detecting organisms in all factions: ≥50μm plankton, ≥10 to <50μm plankton and bacteria."
While there are different technologies available for analyzing treated ballast water, Magdo pointed out that the disparity between readings from different sampling methods and tools was brought to wider attention in the research paper A Shipboard Comparison of Analytic Methods for Ballast Water Compliance Monitoring, published in 2017 in the Journal of Sea Research.
"The paper highlighted the main findings from an extensive study aboard the 97m research vessel R/V Meteor, which verified the reliability of aqua-tools' ATP 2G method," she said.
The products and services herein described in this press release are not endorsed by The Maritime Executive.