ALMACO & OiL Chef Announce Exclusive Agreement for Deep Fryer Solution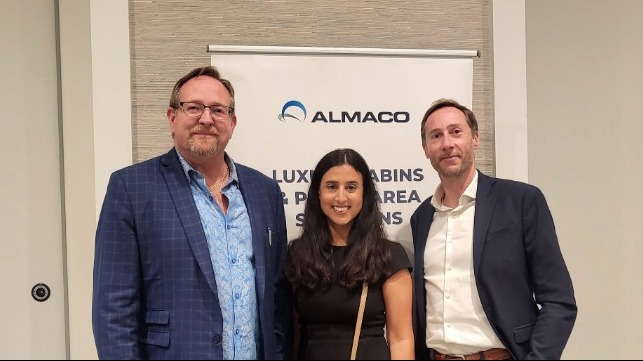 [By: ALMACO Group]
Revolutionary Oil Chef™ deep fryer devices to be distributed by ALMACO
Under the agreement, ALMACO Group will distribute OiL Chef's innovative OiLChef deep fryer devices to its marine and offshore customers worldwide. The OiL Chef devices significantly extend the life of cooking oil in deep fryers, reducing energy consumption, cooking oil consumption, carbon footprint and food waste, while improving the quality of the food being cooked.

"We are excited to partner with ALMACO Group to bring our revolutionary OiLChef™ devices to the marine and offshore industries," said Sean Farry, CEO of OiL Chef. "ALMACO's reliability, experience, and vast network in the field make them the ideal and most qualified strategic distributor for our culinary innovation."
Efficient and sustainable solution for galleys
Julie Marelli, After Sales Manager for USA at ALMACO Group, said: "We are pleased to add OiL Chef's deep fryer device to our portfolio of products. Our customers in the marine and offshore sectors demand high-quality products that improve efficiency and sustainability in their galleys and catering operations; the OiLChef device delivers on both fronts." OiLChef devices are basically maintenance free with a 3-year full warranty. A minimum of 25% less cooking oil is needed after installing OiLChef, which results in cooking oil savings, less time spent on changing cooking oil, less waste and less space needed for storing cooking oil.

Hervé Touzard, Vice President of Lifecycle Services at ALMACO Group, added: "Our team looks forward to working closely with OiL Chef to ensure the successful distribution and implementation of the OiLChef device on our customers's vessels." ALMACO Group's expertise in the marine and offshore sectors and OiL Chef's innovative award winning culinary technology make this exclusive distribution agreement a win-win for both companies and their customers in galley and catering operations. The distribution and collaboration agreement between ALMACO Group and OiL Chef is effective immediately.
The products and services herein described in this press release are not endorsed by The Maritime Executive.