ABS Connects Digitization and Sustainability, Eyes 2030 and Beyond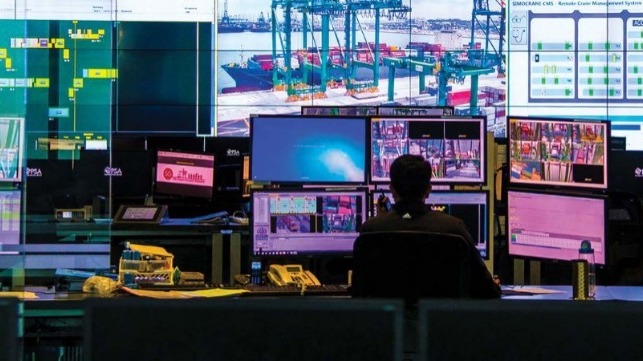 ABS introduced comprehensive guidance providing the marine and offshore industries a goal-based framework to enable data-driven decision making based on smart technology. The ABS Guidance Notes on Smart Function Implementation support data infrastructure development, enabling health and performance monitoring, and augmenting vessel operations leading to more informed decisions in support of fast-moving environmental requirements. The guidance sets an actionable framework for owners, operators and equipment manufacturers to take smart steps today in preparation for an environmentally sustainable future.
"Spurred by increases in connectivity, sensors and data processing, the marine and offshore industries continue to evolve digitally at a very rapid rate while facing increased regulatory challenges. As we embark on the journey from smart to semi-autonomous to autonomous, ABS is leading the industry by connecting the smart journey with sustainability," said ABS Chairman, President and CEO, Christopher J. Wiernicki. "We created this guidance to provide industry with a goal-based approach framed around increased asset health awareness, vessel performance optimization and crew assistance and augmentation, all of which when approached in a smart manner lead to industry sustainability."
Smart technologies use advanced analytic techniques to identify data trends and anomalies providing early indicators to avoid potential failures and vessel downtime. The Guidance Notes form the cornerstone of the ABS Smart Series and will be followed by an actionable guide designed to improve data acquisition, processing and analysis and the basis for a more condition-based class approach.
"We are excited to see the thoughtful approach taken by ABS, developing a clear roadmap to guide the industry toward smarter operations," said Wartsila Vice President for Marine Solutions Sales and Marketing, Aaron Bresnahan. "We look forward to working with ABS and applying their smart guidance to our equipment."
By implementing smart monitoring, vessel and operational data can be leveraged to assist and augment day-to-day operations, forming the foundation for autonomous operation. This shifts the burden from crews on board reporting anomalies, to integrated systems that can identify and help resolve problems, moving decisions from ship to shore.
To download the ABS Guidance Notes on Smart Function Implementation, please visit www.eagle.org.

The products and services herein described in this press release are not endorsed by The Maritime Executive.