ABS' Christopher Wiernicki Outlines Maritime Industry's Digital Transformation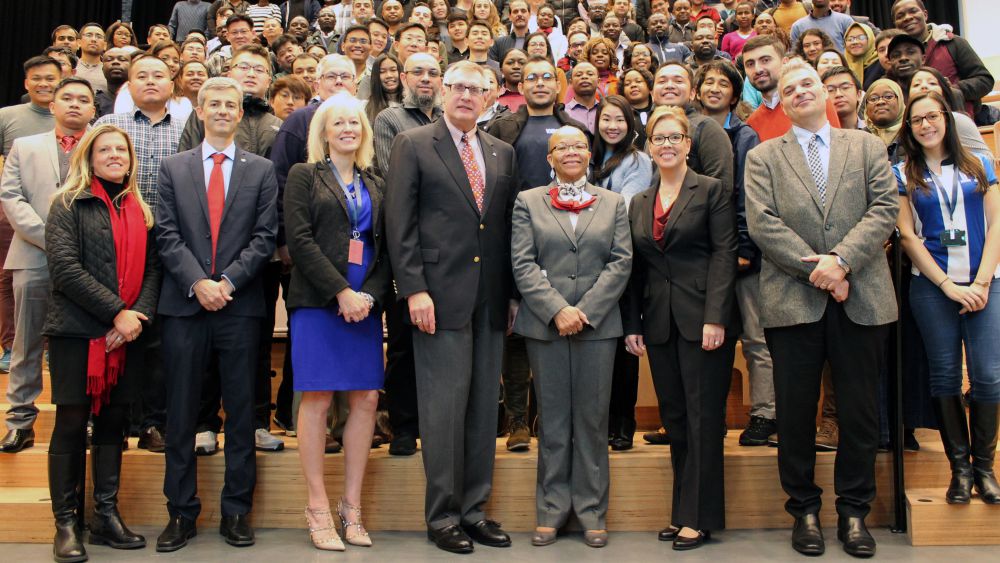 Christopher J. Wiernicki, Chairman, President and CEO of ABS, reinstated the World Maritime University's Kinney Lecture Series today by outlining how the marine and offshore industries are evolving rapidly into new operating models and how this 'new norm' is shaped by unprecedented and disruptive changes in technology, skill sets and leadership.
"Digital is our new norm and is here to stay. It is characterized by rapid and disruptive change driven by technology and requiring new mindsets, new skill sets, new regulatory and classification relationships and leadership roles to ensure we continue to maximize safety and minimize environmental impacts," Wiernicki said.
"It's clear that a digital transformation is only successful when it is holistic, not segmented," Wiernicki added. "As a digital organization, ABS leads classification into the future by leveraging data and digital technology as it transforms its core services and drives new and innovative solutions for its marine, offshore and government clients."
In his remarks, Wiernicki outlined key industry megatrends and impacts to the marine and offshore industries specifically. He described the new norm as an industry transformation focused on improving productivity, efficiency and optimization; embracing digitization and connectivity; recognizing shifts in talent requirements and development; leveraging data; and requiring a convergent mindset that values technical viability as well as economic feasibility and societal sustainability.
About ABS
Founded in 1862, ABS is a leading international classification organization devoted to promoting the security of life and property and preserving the natural environment through the development and verification of standards for the design, construction and operational maintenance of marine and offshore assets. For more information, please visit https://ww2.eagle.org/en/about-us.html.
The products and services herein described in this press release are not endorsed by The Maritime Executive.