Handling Multiple Unmanned Vessels Under Way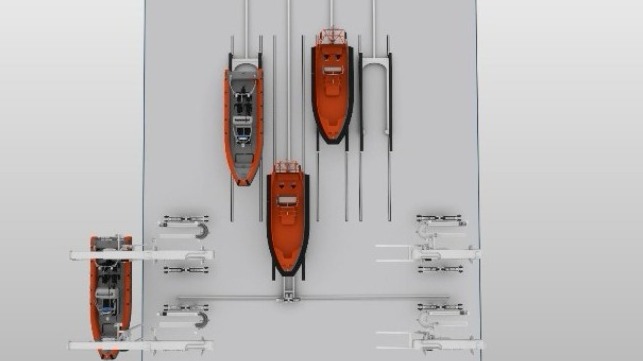 As unmanned systems grow in importance for commercial and government operations, vessel operators face an age-old problem for small-boat ops: how do you safely handle launch, recovery and storage while under way? And how can you maximize sea state margins? These questions get bigger as the number of small craft on board rises and their involvement in the mission gains importance.
Military users in particular have to have robust systems that can keep up with their mission. If the U.S. Navy's Office of Naval Research is correct in its predictions, "swarms" of autonomous boats could soon play an important part in naval operations. ONR's research has focused on force protection boats for ports and waterways, but comparable systems could be deployed under way - if the host vessel had the capacity to store all the boats and handle launch and recovery.
Norwegian davit firm Vestdavit has been making launch and recovery systems for military operators for years, and it says that it has one solution to the problem of launching multiple craft. It has designed a set of two telescopic davit systems in one bay that straddles the breadth of the ship, allowing launch and recovery on both the port and starboard sides. The davits have a dual-point support system that can handle conditions all the way up to sea state 7, thanks to shock absorbers, wave compensation, anti-pendulum devices and computer-assisted launch control. The davits can be set up to handle a variety of different payloads, including unmanned systems and standard 20-foot shipping containers.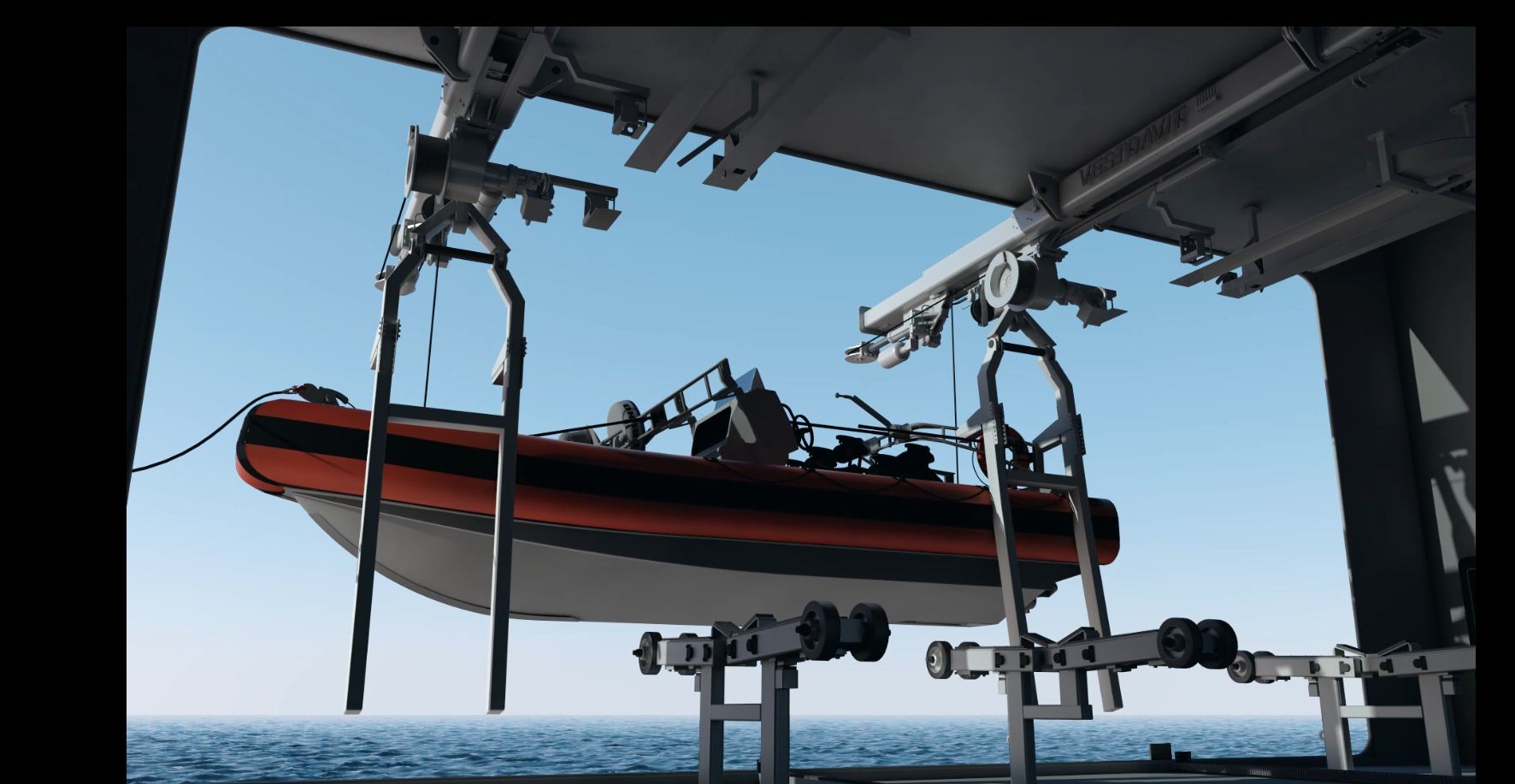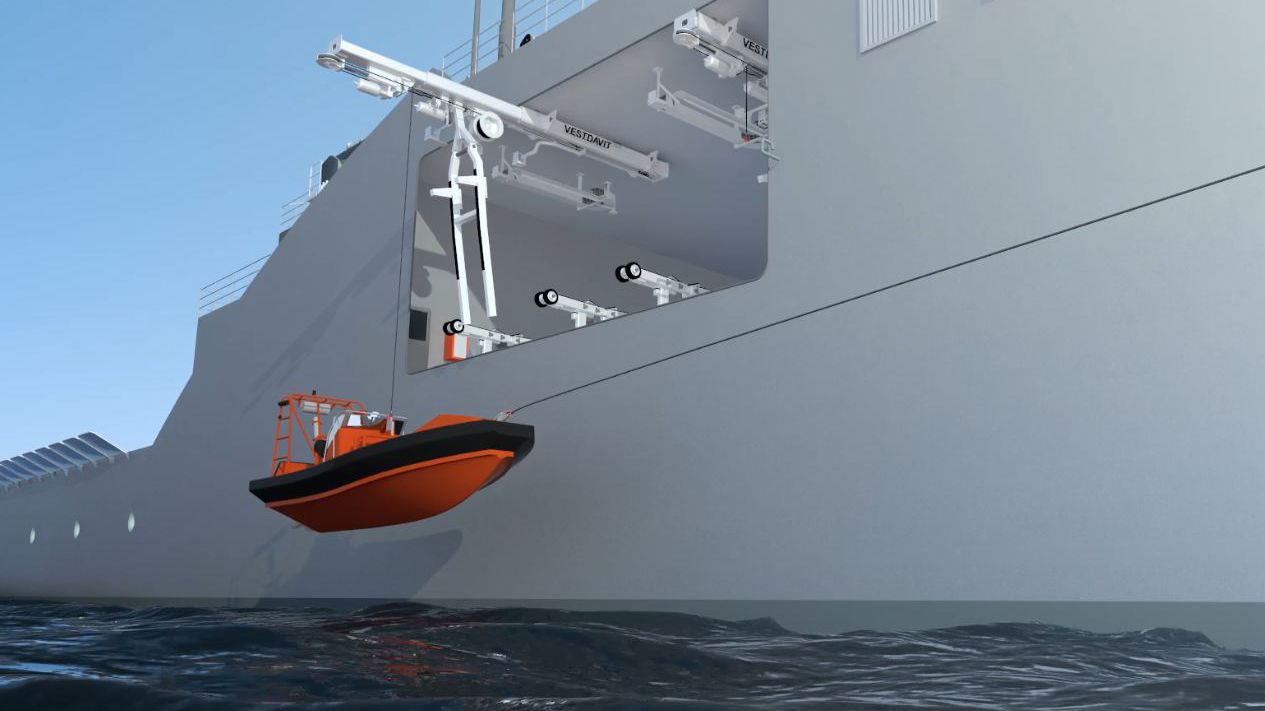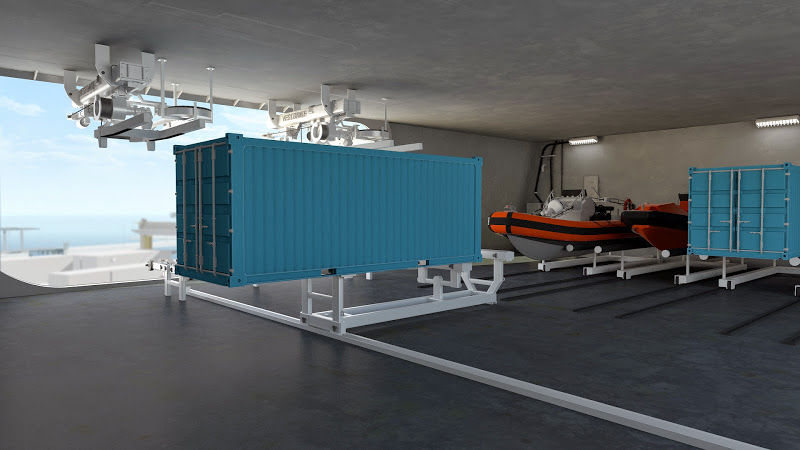 This allows the launch of several small craft in short succession, but it leaves the problem of stowage. Moving boats around deck with a crane is a labor-intensive undertaking, especially under way, and a davit can only hold one small craft at a time. Vestdavit proposes to solve this problem with a tracked, multiple-cradle system that stows the boats aft of the launch area and moves them into place for deployment as needed.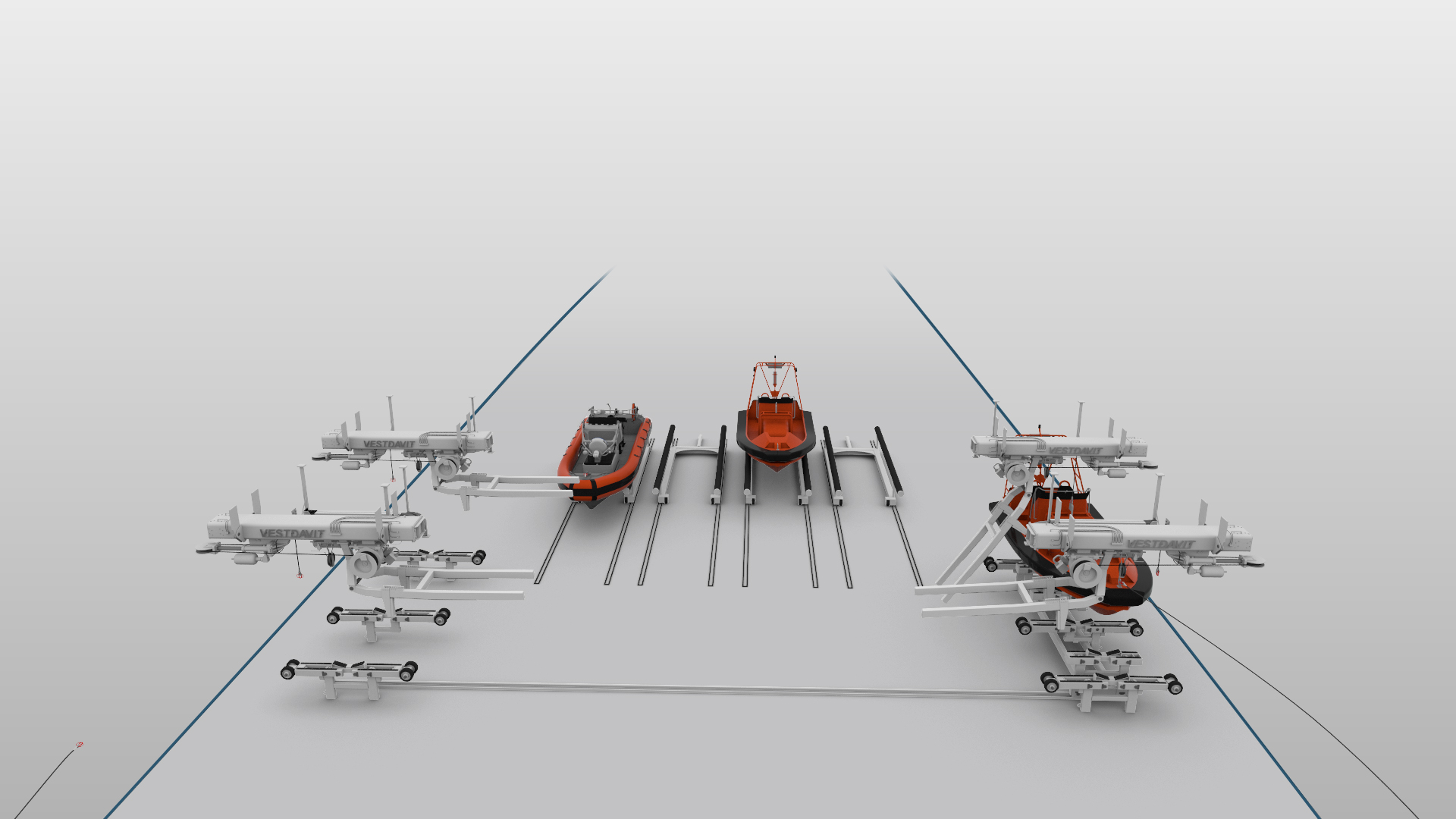 For missions that involve the use of autonomous MCM/surveillance submersibles or the RIBs favored by special forces teams, a system that can handle multiple boats in quick succession and in high sea states could be very useful - perhaps useful enough to win deck space on future surface combatants and special-purpose vessels.
The opinions expressed herein are the author's and not necessarily those of The Maritime Executive.