Researchers from Australian research organization CSIRO have solved a 74-year-old mystery with the discovery of the wreck of the SS Macumba, a merchant ship sunk by Japanese air attack during Word War II.
The discovery was made early on Wednesday morning during a targeted survey in the Arafura Sea off the coast of Arnhem Land, Australia.
Macumba was a 2,500 ton steel merchant ship that was sunk on August 6, 1943 when two Japanese aircraft attacked at low level and scored a direct hit on the ship's engine room.
Three of the Macumba's crew were killed in the attack, with one body never being recovered. Survivors from the attack were taken aboard an escort ship, HMAS Cootamundra, and the Macumba was left to sink. The Macumba was crewed by civilians and staffed by Army medical staff when it was attacked.
Advanced multibeam sonar systems on the research ship Investigator were used to locate and map the wreck which was found in 40 meters (130 feet) of water, and appears to be upright and relatively intact.
Data collected by Investigator will now help inform future management as a protected historic shipwreck. The search for Macumba was a collaborative effort between the CSIRO Marine National Facility and the Northern Territory Government.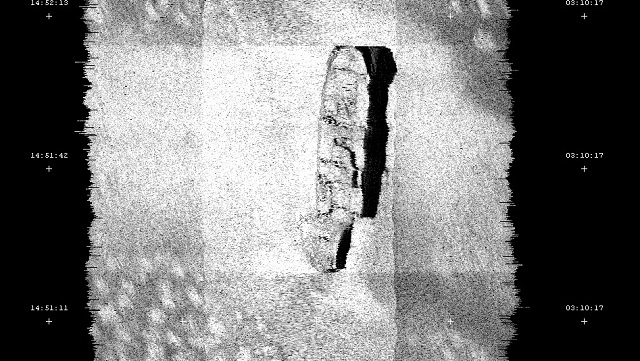 Image credit: Marine National Facility